"I am learning new ways to build things using new and better methods."
Josh Thiede
facebook.com/harleydesignsinc
instagram.com/harleydesignsinc
youtube.com/harleydesignsinc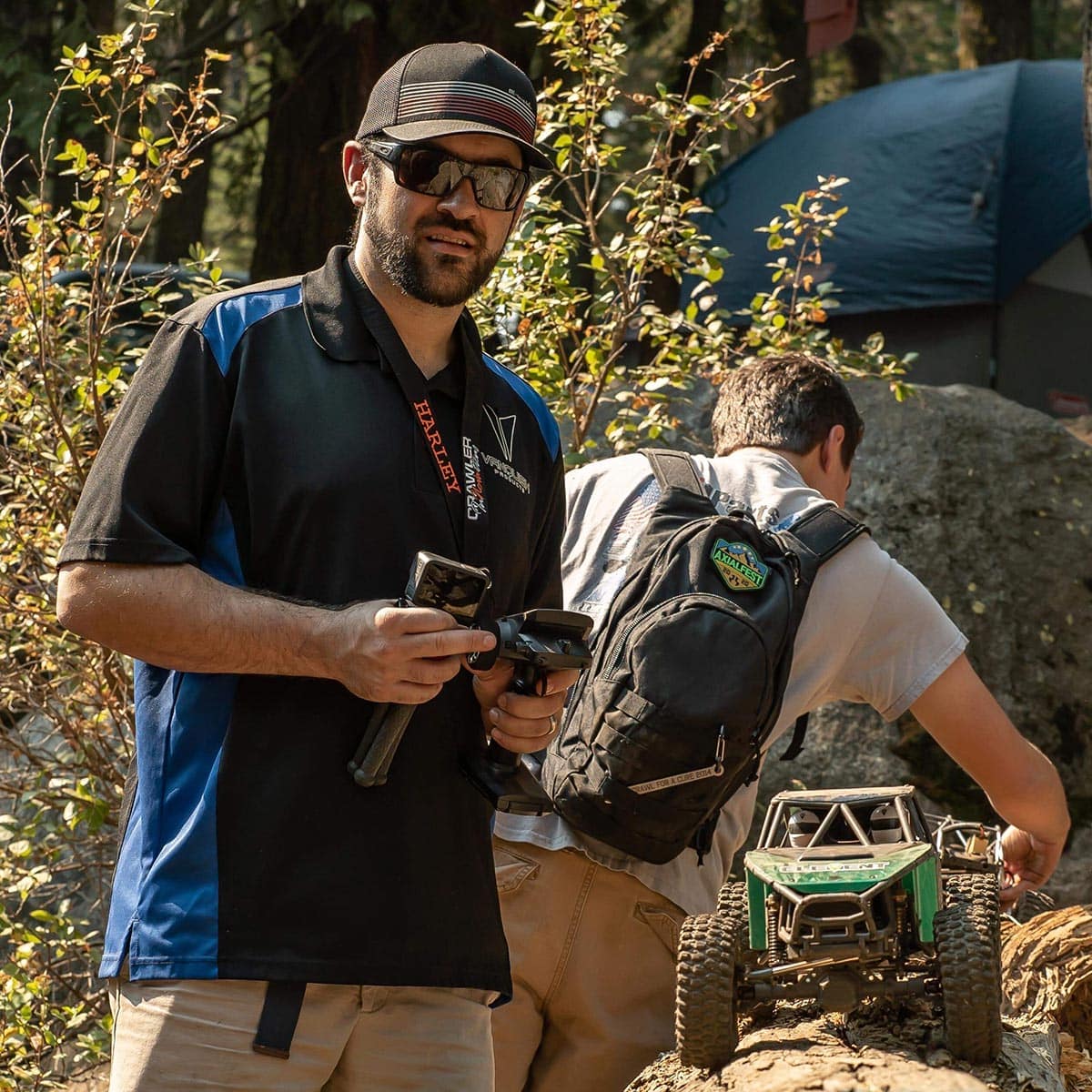 WHERE IS YOUR FAVORITE PLACE TO DO YOUR HOBBY?
Sierra Mountains
WHAT DOES THE HOBBY MEAN TO YOU?
Opportunity to express automotive creativity through a more easily accessible canvas.
WHAT IS THE RC PRODUCT YOU CANNOT DO WITHOUT?
Dewalt 8v Gyro Max
WHAT IS YOUR FAVORITE THING ABOUT RC?
I am learning new ways to build things using new and better methods.
WHO ARE YOUR HEROES? WHO DO YOU LOOK UP TO?
Full-size vehicle designers and fabricators like Mike Obrien and Matt Bernasconi
IF THERE IS ANY LOVE-HATE RELATIONSHIP WITH ANY ASPECT OF WHAT YOU DO, CAN YOU DESCRIBE WHAT THAT IS?
Failure is love/hate. Trying new things always means failures will happen, but the process has to start somewhere!
DO YOU HAVE ANY RECENT RACES, COMPETITIONS, TOURNAMENTS, ACCOMPLISHMENTS, ETC., THAT YOU WOULD LIKE TO MENTION?
We have just concluded the 2022 Scale Nationals presented by Axial. Everything leading up to the event and the event itself was beyond expectations.