Horizon Hobby RC Blog
Our industry-leading RC blog articles cover everything you need to know about the RC hobby. We've got you covered, from RC airplanes and RC helicopters to RC drag racers and RC rock crawlers.
RC Drag Racing Rules
New to the world of No-Prep RC Drag Racing? We'll explain the league rules so you can join in on the fun!
Learn More
RC Cars for Adults
Hobby quality remote control cars are very different than the toys you might remember playing with from a department store as a kid. RC cars for adults are bigger, faster, and more durable than yesterday's toy models.
Learn More
Introducing Spektrum™ File Share
Discussing how you can download many Spektrum firmware updates and model presets from one convenient location.
Learn More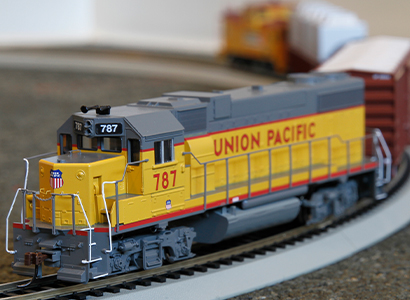 Setting up Your First Model Railroad
Like model trains and want to build your first model railroad? Learn all about the different sizes and options here!
Learn More
What Is the best RC car for under $400?
Want to choose the best RC car for under $400? Take a look at our top 5 picks for RC cars under $400.
Learn More
How large is the largest RC car?
We're looking at how large the largest RC cars are along with the other benefits of going with a large-scale RC car or truck.
Learn More