Horizon Hobby RC Blog
Our industry-leading RC blog articles cover everything you need to know about the RC hobby. We've got you covered, from RC airplanes and RC helicopters to RC drag racers and RC rock crawlers.
---
Popular Blogs
RC Drag Racing Rules
New to the world of No-Prep RC Drag Racing? We'll explain the league rules so you can join in on the fun!
Learn More
RC Cars for Adults
Hobby quality remote control cars are very different than the toys you might remember playing with from a department store as a kid. RC cars for adults are bigger, faster, and more durable than yesterday's toy models.
Learn More
Frequently Asked Questions About Spektrum Smart Technology
Spektrum Smart Technology offers a lot to RC enthusiasts and those just starting in the hobby. Here, we are going to cover our frequently asked questions about this Smart RC technology.
Learn More
Recent Blogs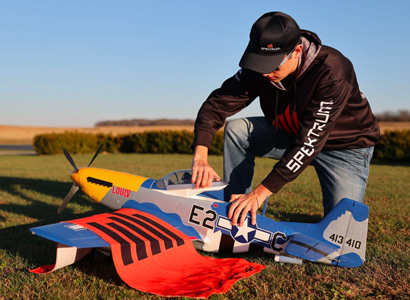 How Spektrum Smart Technology Makes Flying RC Airplanes Easier
If you want to make your RC airplane flying experience easier and more enjoyable as you grow your skills, take a look at Spektrum Smart Technology and what it has to offer RC pilots through a Smart Air Ecosystem.
Learn More
What is the Best RC Helicopter for Inexperienced RC Pilots?
Choosing the best RC helicopter as an inexperienced pilot can be daunting, with many options. We'll cover what to look for and avoid when selecting your first RC helicopter.
Learn More
Can You Take LiPo Batteries on a Plane? 2023 Updates
Wondering if you can take LiPo batteries on a plane? You're not alone. Flying with LiPo batteries is possible if you plan ahead and follow the guidelines from the FAA and TSA.
Learn More
Featured Products
$329.99
Price reduced from

$369.99

to