"It lets your imagination become a reality. One day we're monster truck drivers and the next we're fighter pilots."
Joe and Amber AKA The RC Kiwis
instagram.com/therckiwis/
youtube.com/c/therckiwis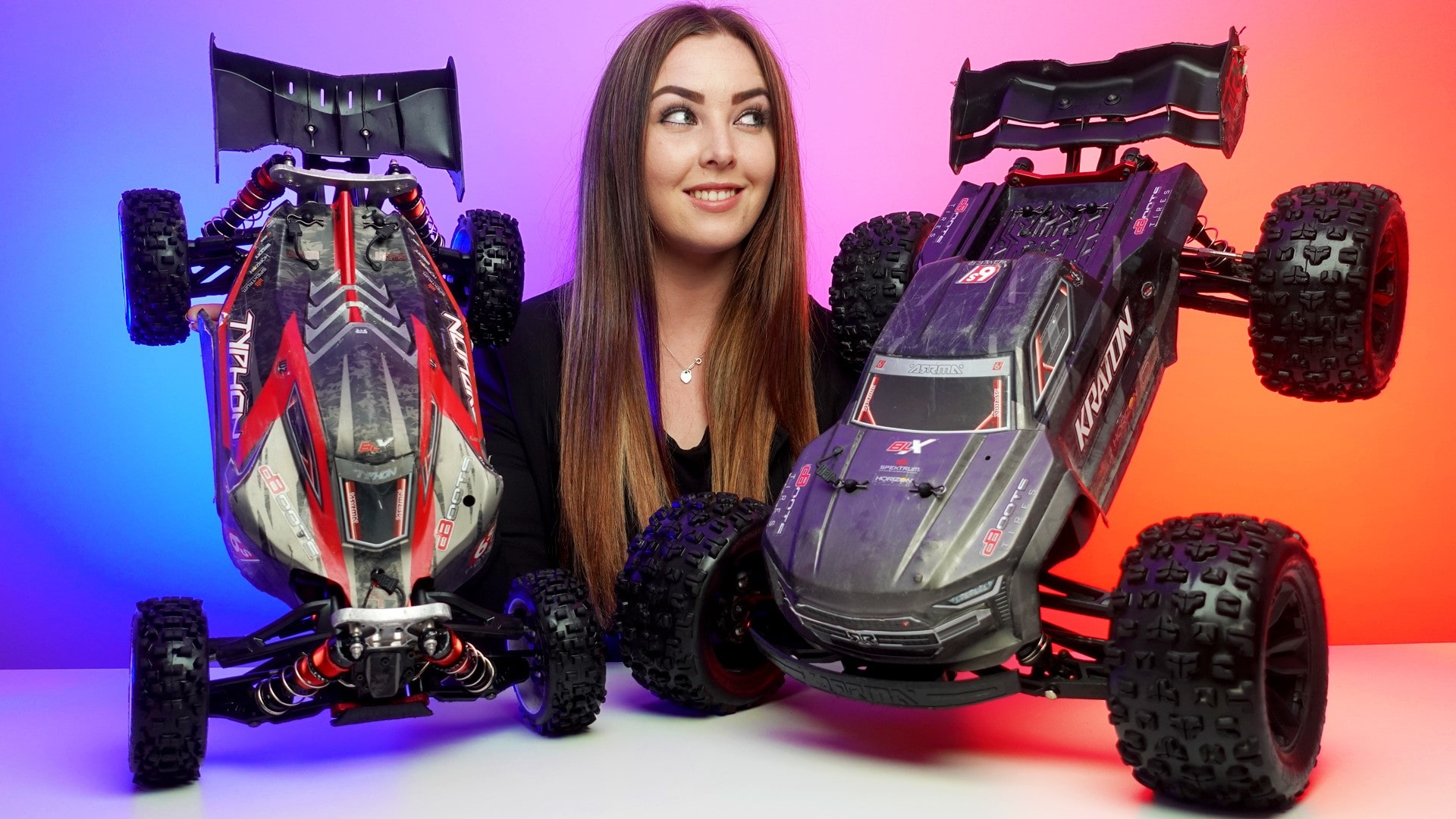 WHAT ARE THE THREE MOST ESSENTIAL THINGS YOU NEED FOR YOUR HOBBY?
1. Great locations. (RC on-road/off-road tracks, bashing sights, crawler obstacles, airfields)
2. People to enjoy the hobby with! Getting friends and family involved.
3. A workshop or space to work on the RCs.
WHERE IS YOUR FAVORITE PLACE TO DO YOUR HOBBY?
We both really love the RC race tracks you can find in Hong Kong, from the off-road buggy tracks to the indoor 1/28 scale on-road tracks. There are also some friendly bike parks and skateparks we like to bash at in Christchurch.
WHAT DOES THE HOBBY MEAN TO YOU?
It lets your imagination become a reality. One day we're monster truck drivers and the next we're fighter pilots.
WHAT IS THE RC PRODUCT YOU CANNOT DO WITHOUT?
For Joe it's RC Jets, and for Amber it's RC Bashers.
WHAT IS YOUR FAVORITE THING ABOUT RC?
Our favorite thing about RC is creating fun and entertaining yet informative RC content and sharing that with the world while meeting amazing people along the way.
WHO ARE YOUR HEROES? WHO DO YOU LOOK UP TO?
For Joe, it's Elon Musk. For Amber, it's all the healthcare professionals.
IF THERE IS ANY LOVE-HATE RELATIONSHIP WITH ANY ASPECT OF WHAT YOU DO, CAN YOU DESCRIBE WHAT THAT IS?
Getting all the camera angles and making sure all the camera settings and mic settings are correct. We love making videos, but it's always nice when we can just take the RC out for some fun with no cameras, just you and the RC car or plane.
DO YOU HAVE ANY RECENT RACES, COMPETITIONS, TOURNAMENTS, ACCOMPLISHMENTS, ETC., THAT YOU WOULD LIKE TO MENTION?
We are yet to enter into an official race, but it's something we will do in the near future.