"Being in this hobby has opened doors to me that I never thought possible..."
Michael Carson
facebook.com/michael.carson.18041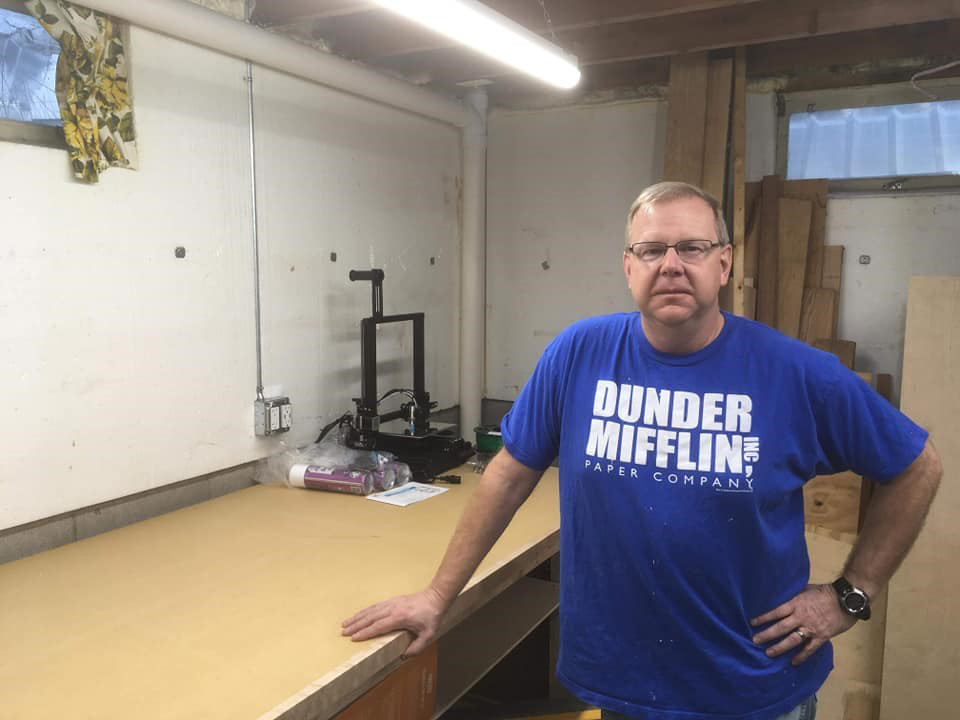 WHERE IS YOUR FAVORITE PLACE TO DO YOUR HOBBY?
I really don't have a favorite place as I love to fly everywhere. I love flying at our club airfield, Wausau RC Sports. I am also fortunate to be a partner with the Wausau Airport and the Learn, Build, Fly program allows me to teach this great hobby and fly at the airport!
WHAT DOES THE HOBBY MEAN TO YOU?
This hobby has allowed me to meet great people and do many really cool things. It is a positive environment for both adults and kids. Being in this hobby has opened doors to me that I never thought possible in working with charities, young adults, and kids, teaching and allowing a great deal of personal growth.
WHAT IS THE RC PRODUCT YOU CANNOT DO WITHOUT?
I cannot do without Smart Batteries and Smart Chargers! It really does not get any easier than that to charge a battery.
WHAT IS YOUR FAVORITE THING ABOUT RC?
The relationships you build with the people in your club and the organizations you work with. Interacting with the public and introducing them to RC means a lot to me. Seeing a young person's face light up when they fly a plane with wings that are taller than them makes the experience very worthwhile. Having a senior fly and having them realize that physical ailments are not a limiting factor, and they indeed can fly with all of the SAFE technology built into the planes is amazing.
WHO ARE YOUR HEROES? WHO DO YOU LOOK UP TO?
The list is very long. I am thankful to have some well-known folks around me that can help and mentor me along the way. Dave Scott from 1st US Flight School has taught me a great many things, both personally and professionally. Craig Greening from Horizon Hobby is also a great mentor and has given sage advice on the hobby and how to proceed and help our club and surrounding organizations grow.
IF THERE IS ANY LOVE-HATE RELATIONSHIP WITH ANY ASPECT OF WHAT YOU DO, CAN YOU DESCRIBE WHAT THAT IS?
I love the transmitters, especially the Android-based systems. I am not a fan of the scroll wheel on the other types. Maybe that is because the touch screens lay everything out before you and I don't have to think as much.
DO YOU HAVE ANY RECENT RACES, COMPETITIONS, ACCOMPLISHMENTS, TOURNAMENTS, ETC., THAT YOU WOULD LIKE TO MENTION?
We have our annual fun fly which draws folks from all over. This upcoming year, we are doing something different! We have been given special permission to do overnight tent camping. So, we will have a night fly, show an airplane-themed movie, have hot dogs, popcorn, with free admission for everyone. We will have the Girl and Boy Scouts attend, local Young Eagles EAA Chapter 640, and other youth organizations there as well.