RC Planes
Conquer the air with Horizon Hobby's RC airplanes. Shop remote control airplanes by type, completion level, or size. We also carry a full line of replacement airplane parts, batteries, chargers, tools and accessories to compliment your passion for RC flight.

High Performance Jets
Experience the high performance of our 70mm EDF RC jets from E-flite. Each are 6S compatible delivering excellent top speeds!
Shop Now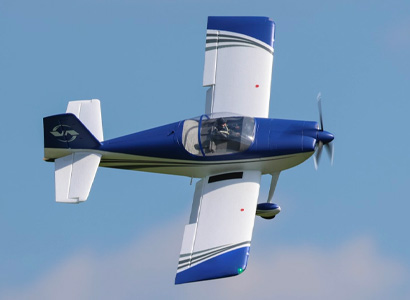 Next Step Airplanes
For those looking to graduate from their trainers - shop our top suggestions for your next airplane!
Shop Now
The Ultimate Trainer
Turn your dream of flight into a reality with the HobbyZone Carbon Cub S 2 - the most sought after scale RC trainer.
Shop Now
Transition to Balsa!
Shop our Hangar 9 Plug-N-Play airplanes - offering first time balsa pilots and balsa enthusiasts' performance and flight versatility with low assembly time.
Shop Now
Airplanes
The Horizon Hobby RC Airplane category is your one stop shop to conquer the air. Here you'll find RC planes in multiple different completion levels and sizes. You will also find many different types of rc airplanes including RC beginner planes, also known as trainers, as well as RC Jets, Float Planes, Scale Civilian, Scale Military, 3D, Aerobatic, Sport and Non-scale RC planes from every skill level.
View More