RC Planes
Conquer the air with Horizon Hobby's RC airplanes. Shop remote control airplanes by type, completion level, or size. We also carry a full line of replacement airplane parts, batteries, chargers, tools and accessories to compliment your passion for RC flight.

Now Shipping! ✈
The E-flite F4U-4 Corsair 1.2m has been updated and upgraded into the Smartest, most powerful, and easiest-to-fly scale model of the popular WWII warbird yet!
Order Now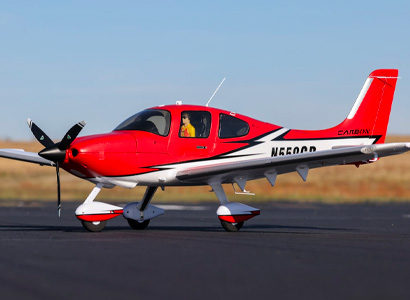 In Stock! E-flite Cirrus SR22T 1.5m
Updated and upgraded to offer improved scale-like and sport flying, higher speed and higher energy aerobatic capabilities.
Order Now
Top Seller!
The E-flite Turbo Timber Evolution BNF Basic is the best "next step", everyday sport and STOL capable model for a wide range of pilots
Order Now
Selling Fast!
The first incoming shipment of the UMX Timber X is almost sold out! Pre-Order TODAY!
Pre-Order Now
Airplanes
The Horizon Hobby RC Airplane category is your one stop shop to conquer the air. Here you'll find RC planes in multiple different completion levels and sizes. You will also find many different types of rc airplanes including RC beginner planes, also known as trainers, as well as RC Jets, Float Planes, Scale Civilian, Scale Military, 3D, Aerobatic, Sport and Non-scale RC planes from every skill level.
View More