"I really enjoy sharing my hobby with others and inspiring people to take some chances and build outside their comfort zone."
Matthew Kett
facebook.com/scalebuildersguild
youtube.com/channel/UCciNiB4HAdnbA5GheQbLl6Q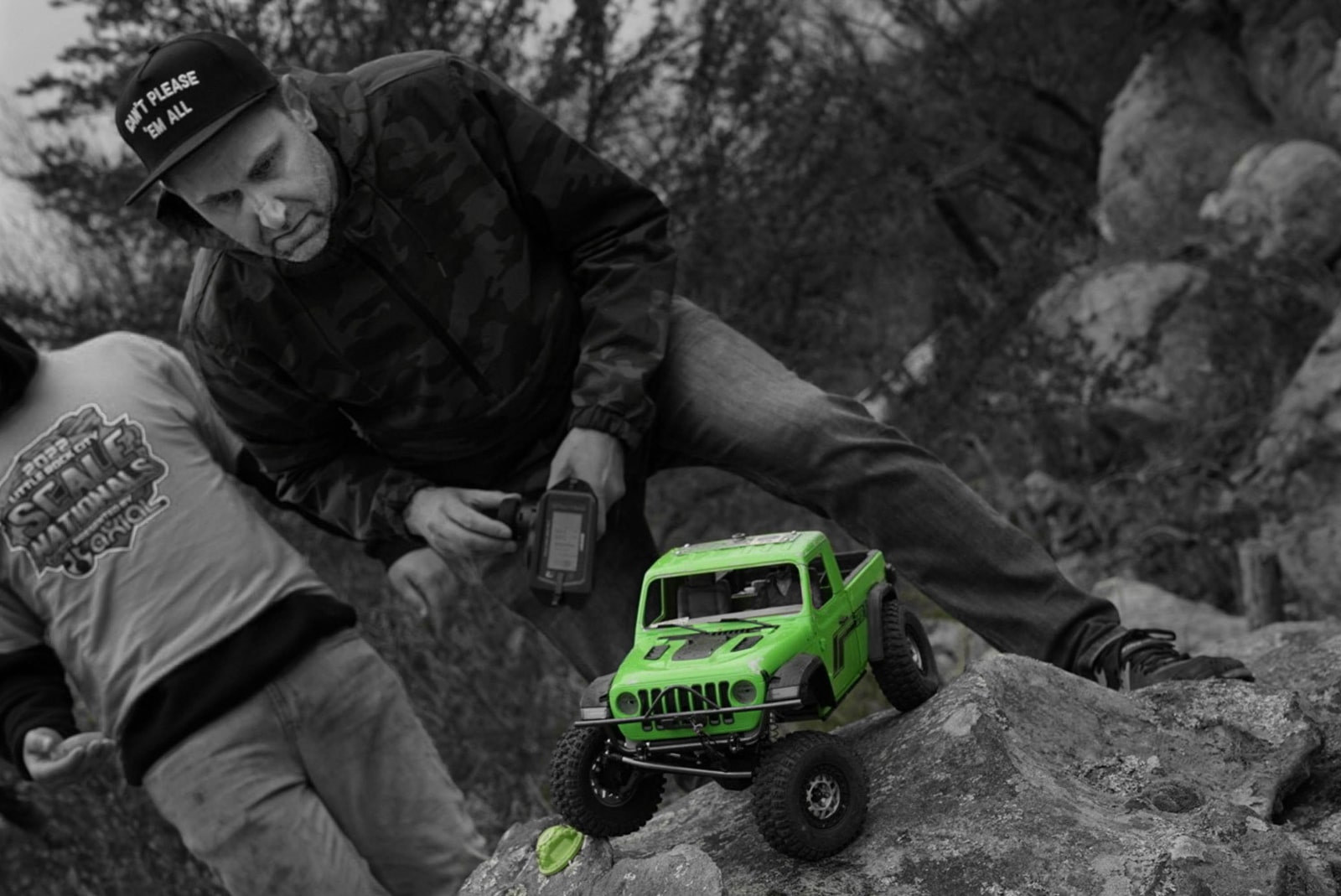 WHERE IS YOUR FAVORITE PLACE TO DO YOUR HOBBY?
On the rocks.
WHAT DOES THE HOBBY MEAN TO YOU?
It's an excellent opportunity to relax, get outside, and see friends.
WHAT IS THE RC PRODUCT YOU CANNOT DO WITHOUT?
Currently my Spektrum DX5 Pro. An excellent, full-featured radio that is perfect for one-handed driving!
WHAT IS YOUR FAVORITE THING ABOUT RC?
I really enjoy sharing my hobby with others and inspiring people to take some chances and build outside their comfort zone.
WHO ARE YOUR HEROES? WHO DO YOU LOOK UP TO?
I'm really impressed with the people who design the vehicles that I love. They constantly surprise me with innovative ideas that really push the hobby forward.
IF THERE IS ANY LOVE-HATE RELATIONSHIP WITH ANY ASPECT OF WHAT YOU DO, CAN YOU DESCRIBE WHAT THAT IS?
I love building and generally hate driving in competition! It's tough watching my creations get scratched on the rocks! Ha!
DO YOU HAVE ANY RECENT RACES, COMPETITIONS, TOURNAMENTS, ACCOMPLISHMENTS, ETC., THAT YOU WOULD LIKE TO MENTION?
Scale Nationals in Leesburg, AL, was my first competition/get-together in over two years. It felt great to be surrounded by my peers, and it inspired me to push my builds further!