"Not only are RC cars extremely fun for me to play and tinker with, but the hobby is also, without a doubt, one of the favorite things my son and I do together."
Ryan Anderson
facebook.com/sonuvadigger
instagram.com/sonuvadigger
youtube.com/user/sonuvadigger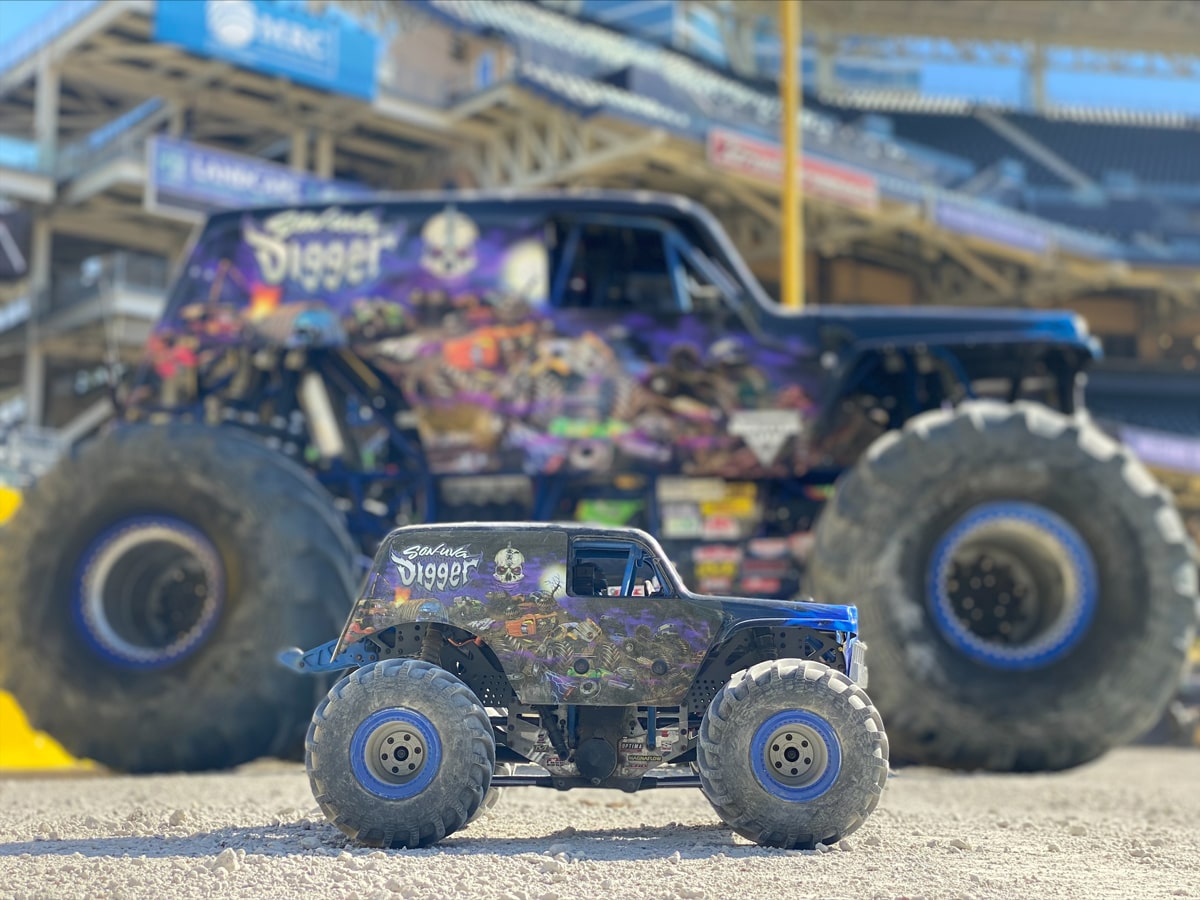 WHERE IS YOUR FAVORITE PLACE TO DO YOUR HOBBY?
At Diggers Dungeon, we have a whole RC section (open to the public) with a Monster Truck track, Mega Truck mud holes, a bashing area, and a crawler course!
WHAT DOES THE HOBBY MEAN TO YOU?
Not only are RC cars extremely fun for me to play and tinker with, but the hobby is also, without a doubt, one of the favorite things my son and I do together. Nothing brings me more joy than watching my son get excited and have so much fun ripping up his Son-Uva Digger or Bog Hog!
WHAT IS THE RC PRODUCT YOU CANNOT DO WITHOUT?
Losi LMT!!!
WHAT IS YOUR FAVORITE THING ABOUT RC?
I love the ability to make it your own! RCs have gotten so insanely good in the past few years that most don't need anything, but you do have the option to make it your own through endless variations of ways to customize, such as tires, bodies, paint, wheels, motors, and so much more!
WHO ARE YOUR HEROES? WHO DO YOU LOOK UP TO?
Defiantly my father, Dennis Anderson, the creator of Grave Digger and King Sling!
IF THERE IS ANY LOVE-HATE RELATIONSHIP WITH ANY ASPECT OF WHAT YOU DO, CAN YOU DESCRIBE WHAT THAT IS?
How good my son is and tearing stuff up so many times. He goes out with one, breaks it, or kills the battery, and brings me that one to fix while grabbing another RC to head back out and play some more! For the most part, I am just the mechanic for him!
DO YOU HAVE ANY RECENT RACES, COMPETITIONS, TOURNAMENTS, ACCOMPLISHMENTS, ETC., THAT YOU WOULD LIKE TO MENTION?
I don't often race at all, but I was the 2009 Big Block RC World Champion at one of our World Final RC races at Diggers Dungeon!