RC Radios

Spektrum NX10 Special Edition
Special Edition! The Spektrum NX10SE Special Edition 10 Channel Transmitter offers exclusive upgrades including smooth Hall-effect sensor gimbals for superb ergonomics.
Order Now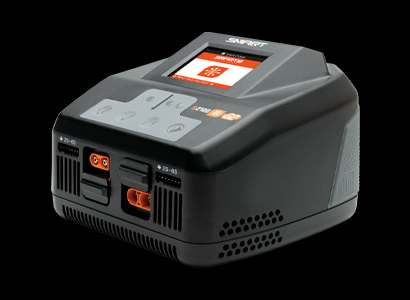 Spektrum S2100 G2 2x100W AC Smart Charger
The S2100 Smart AC Charger makes battery charging the easiest it has ever been. Its Auto Charge feature recognizes your Smart battery's parameters, such as chemistry type and charge rate, and begins safe, correct charging automatically when the charge lead is connected.
Pre-Order Now
Back in Stock! Spektrum AR8360T Receiver
The Spektrum AR8360T is a full range 8-channel receiver with built in AS3X stabilization, which counters the effects of wind, turbulence and torque using a 3-axis MEMS gyro and exclusive flight control software tuned by expert RC pilots.
Order Now
Spektrum DX5 Pro 2021
Available as transmitter only or matched with an SR2100 DSMR receiver, the DX5 Pro 2021 delivers the performance and comfort of a pro-class radio at a price that won't break your hobby budget.
Order Now
Radios
Our selection of RC Radio Systems are quality built and designed for maximum functionality and reliability. We carry the next generation in RC Transmitters, Recievers and Servos for Land, Sea and Air. Most include built-in smart technology from Spektrum™. Check out all the remote control products online at Horizon Hobby!
View More