RC Radios

It's Time!
Now's the time to buy! Earn 4X points on the NX series - All RC Club members eligible. Sign up is FREE!
Shop Now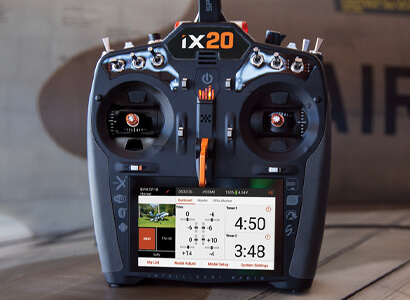 Earn BIG with the iX20
Now is the time to buy - RC Club Members earn 4X Points on Smart capable transmitters. Look forward to a top of the line flying experience while earning BIG points to be used as discounts towards future purchases.
Order Now
4X on Spektrum Smart G2 Batteries
Earn 4X points on all Spektrum Smart Technology - including our line of G2 Smart batteries.
Shop Now
Spektrum DX5 Rugged
Spektrum DX5 Rugged redefines radio control with unmatched innovation and durability that no basher or boater will want to be without.
Shop Now