RC Radios

Accept Nothing Less
The Spektrum™ iX20 smart radio was designed to meet the present and future needs of pro pilots who want top-class features, easy programmability, and the capabilities required to fly high-performance aircraft.
Shop Now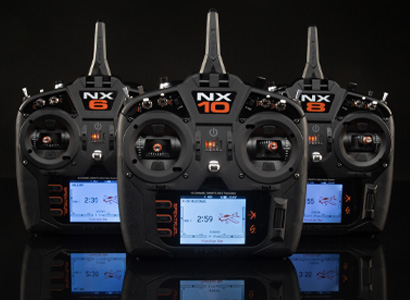 NX Air Radios
NX transmitters incorporate many of the latest exclusive Spektrum™ innovations for a level of ease, efficiency and performance you'll find in no other transmitter.
Shop Now
iX Air Radios
Spektrum developed the iX series of Android based transmitters for pilots seeking powerful functionality along with next-level connectivity.
Shop Now
DX Surface Radios
DX surface transmitters deliver performance and comfort with multiple models featuring 5-channels and an array of auxiliary switches for lights, winches and more.
Shop Now