Explore Radio Control

Discover What's New
Check out the new RC Cars, Trucks, Airplanes, Helicopters and Accessories from Horizon Hobby. All backed by the best service the hobby has to offer.
Shop New Releases
Shop Airplanes by Skill Level
New to RC airplanes? Ready for a new challenge? Or are you simply looking for your next airplane? Our industry-leading brands offer airplanes from Skill Level 1 models perfect for first-time pilots to Skill Level 4 models for the most experienced pilots.
Shop Now
Axial SCX24 Crawlers
Shop our Axial SCX24 crawlers and all their hop up parts and accessories!
Shop Now
Getting Started with RC
Wanting to break into the world of RC? Learn more about our top-of-the-line beginner friendly products that you are bound to find success with.
Learn More
Shop Top Featured In Stock Product
Get the Most out of Your Hobby
Invest in your RC Airplane, RC Car or Truck, RC Heli, RC Boat or RC Accessory with resources from Horizon Hobby.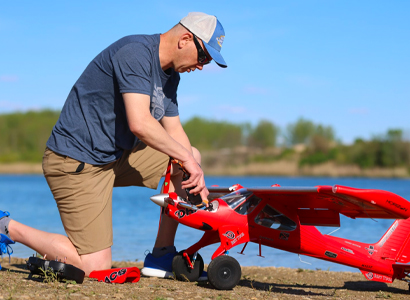 Part Finder
Search for parts and accessories to complete or upgrade your product.
Search Now
My Bench
Log in to your account to create and save custom build projects to My Bench, using Part Finder.
Create Project
Product Registration
Register your products with us! Log in to your account to get started.
Register Now
Shop Your RC Interests
Fuel your RC interest with the best radio control products in the industry.
"I love this place!"
"I absolutely love the website. My favorite feature is the chat. You guys are extremely helpful and have wonderful personalities! Thank you so much! "
- jlwright0805, Customer
Get Involved
Stay up to date with our latest RC events, Giveaways and Customer offers.