Explore RC Cars, RC Airplanes, and More!

Discover What's New
Check out the new RC Cars, Trucks, Airplanes, Helicopters and Accessories from Horizon Hobby. All backed by the best service the hobby has to offer.
Shop New Releases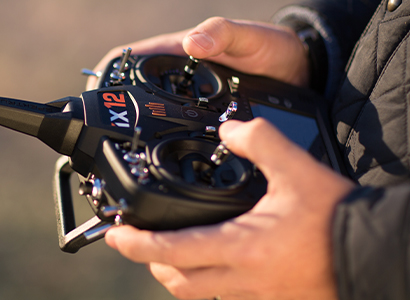 Spektrum Trade-Up Program
Trade in select Spektrum Transmitters for a store credit towards a new Spektrum Transmitter!
Learn More
Shop Airplanes by Skill Level
New to RC airplanes? Ready for a new challenge? Or are you simply looking for your next airplane? Our industry-leading brands offer airplanes from Skill Level 1 models perfect for first-time pilots to Skill Level 4 models for the most experienced pilots.
Shop Now
Masters of RC by RC Nation
Discover the secrets of RC with our NEW online educational series, Masters of RC. This program features top experts in radio control, and will cover a range of topics that cater to both beginners and advanced learners.
Learn More
$100 Off with code TRUCK. Ends 4/2.
ⓘ
$50 Off with code TRUCK. Ends 4/2.
ⓘ
$70 Off with code TRUCK. Ends 4/2.
ⓘ