Horizon Hobby RC Blog
Our industry-leading RC blog articles cover everything you need to know about the RC hobby. We've got you covered, from RC airplanes and RC helicopters to RC drag racers and RC rock crawlers.
---
Popular Blogs
RC Drag Racing Rules
New to the world of No-Prep RC Drag Racing? We'll explain the league rules so you can join in on the fun!
Learn More
RC Cars for Adults
Hobby quality remote control cars are very different than the toys you might remember playing with from a department store as a kid. RC cars for adults are bigger, faster, and more durable than yesterday's toy models.
Learn More
Frequently Asked Questions About Spektrum Smart Technology
Spektrum Smart Technology offers a lot to RC enthusiasts and those just starting in the hobby. Here, we are going to cover our frequently asked questions about this Smart RC technology.
Learn More
Recent Blogs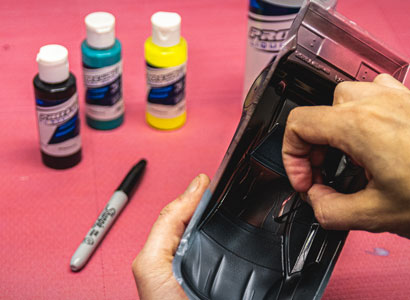 How To Paint RC Car Bodies
Are you wondering how to paint your new clear RC body? Follow the steps to achieve the paint scheme of your dreams.
Learn More
Sharing the RC Auto Hobby with Kids: Popular Remote Control Cars for Girls
Learn how to choose age appropriate remote control cars for girls with this guide to RC autos that go beyond being pink.
Learn More
From RC Pan Cars to NASCAR
NASCAR driver Michael McDowell has always been racing. He started with RC as a kid and his love of racing turned into a NASCAR career.
Learn More