"RC has been an amazing escape and a positive way to keep the seriousness of life at a balance."
Hayley Carter AKA The RC Girl
facebook.com/thercgirl
Haley Carter was bit by the RC bug at age 16. She said she was a tomboy and never really like girly things. She started her YouTube channel in 2016 and hasn't stopped driving, flying, breaking, and fixing RC.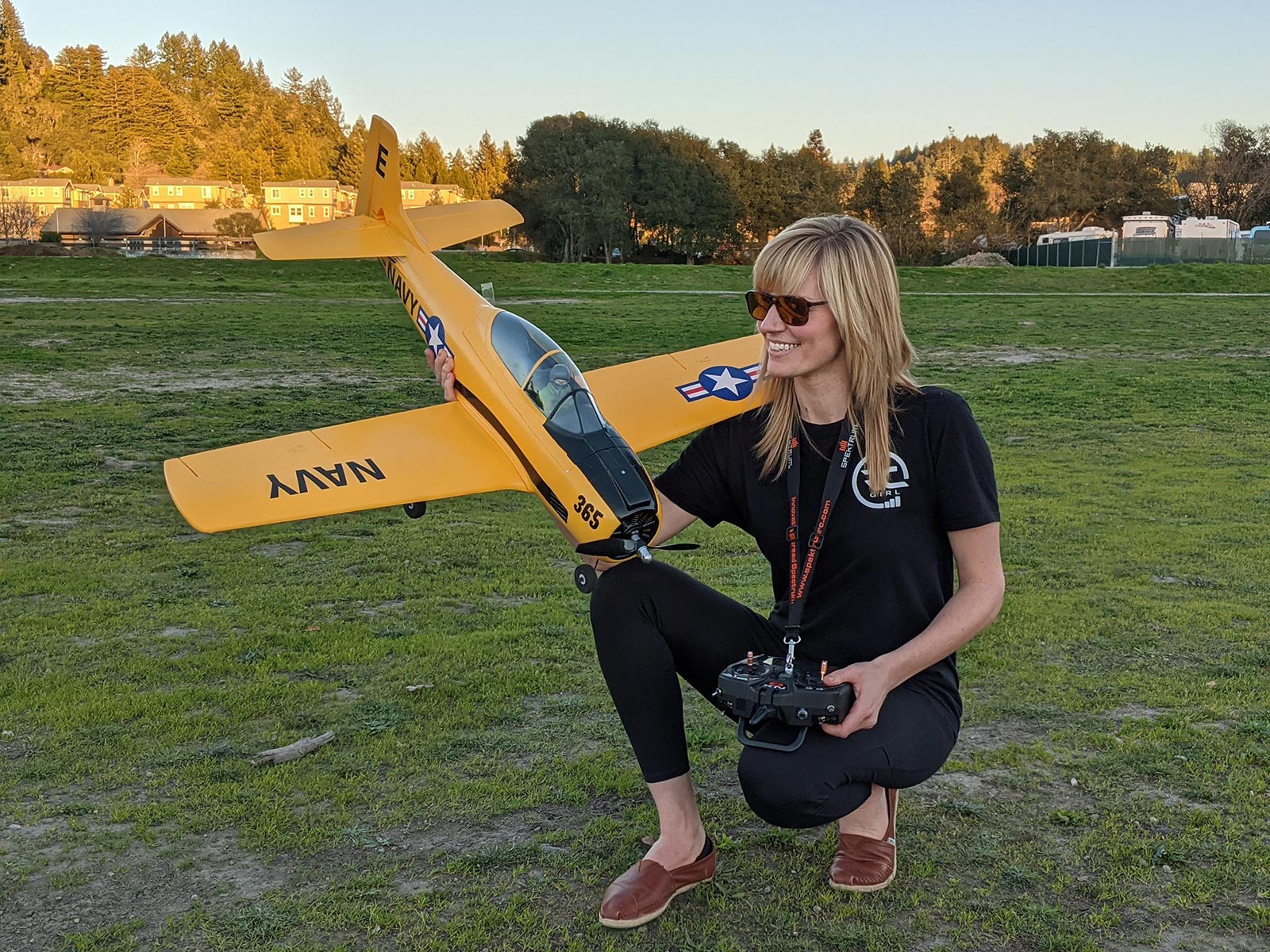 WHERE IS YOUR FAVORITE PLACE TO DO YOUR HOBBY?
Moab is amazing for rock crawling. Donner/Truckee area during Axialfest is also great.
WHAT DOES THE HOBBY MEAN TO YOU?
RC has been an amazing escape and a positive way to keep the seriousness of life at a balance (especially now!). It's enjoyable always to be tinkering, customizing, building things, learning from and sharing my knowledge with others, and expanding into new aspects of the hobby. For example, with every project, I try to learn at least one new skill, whether to learn to 3D print, create and cut my own custom vinyl, try different painting techniques, or work with new tools. Along with actually driving and flying, there are so many facets of the RC hobby to engage in and explore.
WHAT IS THE RC PRODUCT YOU CANNOT DO WITHOUT?
My set of nice hex bits and electric screwdriver! It seems so simple, but it makes a job so much quicker when those are on hand.
WHAT IS YOUR FAVORITE THING ABOUT RC?
It is a really passionate and surprisingly big community. Always fun to attend events and engage with online communities. Most people are very willing to share their tips and knowledge.
WHO ARE YOUR HEROES? WHO DO YOU LOOK UP TO?
I've learned a ton about building scale rock crawlers from Matt of Scale Builders Guild. I also made a friend at Axialfest a few years back, Sebastian McJunkin, who always has the most capable competition rock racing trucks, and I am always learning new build tips from him. On the air side, I think the FliteTest guys are really inspiring - always creating something interesting and pushing the hobby in new directions.
IF THERE IS ANY LOVE-HATE RELATIONSHIP WITH ANY ASPECT OF WHAT YOU DO, CAN YOU DESCRIBE WHAT THAT IS?
I think I start too many projects at once and have a hard time wrapping them all up! It seems that everything is always a work in progress. Running a YouTube channel (on top of a full-time job) is also a lot of work behind the scenes to edit, produce and promote videos. Everything always takes ten times longer when you have to film the process.
DO YOU HAVE ANY RECENT RACES, COMPETITIONS, TOURNAMENTS, ACCOMPLISHMENTS, ETC., THAT YOU WOULD LIKE TO MENTION?
I try to attend at least one big event a year. Previously it's been AMA fest or Axialfest. I think I will aim for Proline By the Fire this year.