This Item is No Longer Available

PA-18 Super Cub EP PNP, 1700mm with Floats
This Item is No Longer Available

PA-18 Super Cub EP PNP, 1700mm with Floats
PA-18 Super Cub 1700mm PNP with Floats and Reflex
FMM110PFX
View Alternate Product Details
Product Details
In The Box
(1) PA-18 Super Cub 1700mm EP PNP with Floats
(1) User Manual
Needed to Complete
Full-range, 5+ channel transmitter
Full-range, 5+ channel receiver
2200-3200mAh 4S LiPo flight battery
Compatible LiPo charger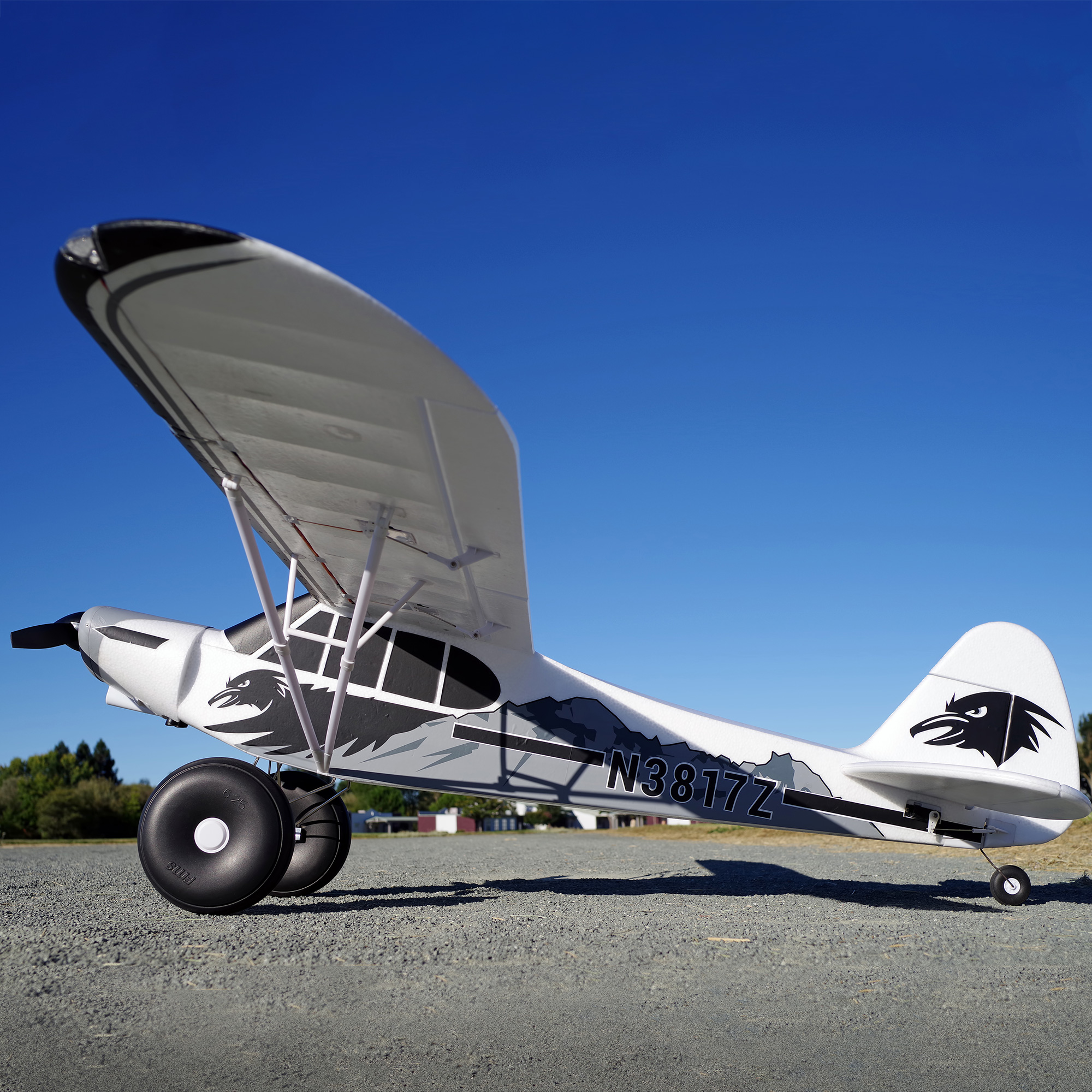 Features
Scale-inspired trim scheme
Durable EPO foam construction
Strong aluminum landing gear with shock-absorbing articulation for all-terrain operations
Oversize 6.25-inch tundra tires
Functional flaps for remarkable STOL performance
Factory-installed navigation and landing LED lights
Two-piece plug in wing with carbon-fiber tube
Folding wing struts for easy transportation and storage
Large front-hatch allows for easy access to LiPo battery changes
Includes float set and single water rudder for float plane conversion
High power 4S compatible brushless motor and 45-amp ESC
Direct-link servo setup offers precision movement
No glue required- can be ready to fly in less than one hour
Overview
The Piper PA-18 Super Cub is a two-seat, single engine aircraft designed by the Piper Aircraft Company. First introduced in 1949, Super Cubs rugged construction, impressive payload and marvelous short-field performance quickly made it a mainstay of the bush flying fleet.
Like its full-sized counterpart, the FMS PA-18 Super Cub has excellent handling at low speeds and wide performance. FMS selected an attractive, scale-inspired silver, white and black paint scheme to make this all-time-classic stand out from the crowd. Components such as LED lights, large tundra tires, and functional flaps are replicated with authentic detail. Flying off water couldn't be any easier with the included float set with water rudder. The factory installed 4S compatible power system combine with the functional flaps delivers STOL performance from smooth or rough terrain. For pilots looking for an easy-to-fly, scale aircraft with gentle trainer-like flight characteristics, plenty of power and an unmistakable golden-age appearance—the FMS PA-18 Super Cub 1700mm is all that, and more.
Video Overview
Video Overview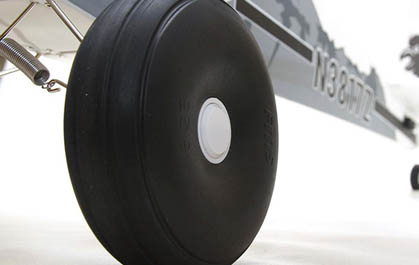 Tires
Oversize 6.25-inch tundra tires ready for any surface conditions.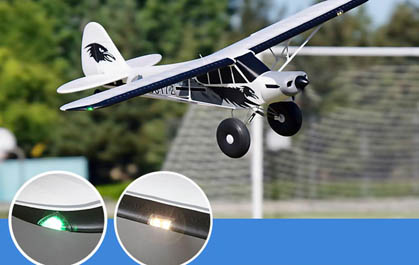 Navigation and Landing Lights
Pre installed navigation and landing lights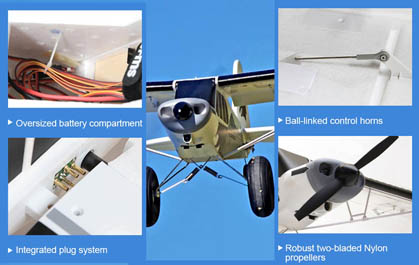 Build Time
A screw together air frame, integrated plug system, pre-installed ball link control horns, all increase the reliability and precision of the aircraft while shortening build time.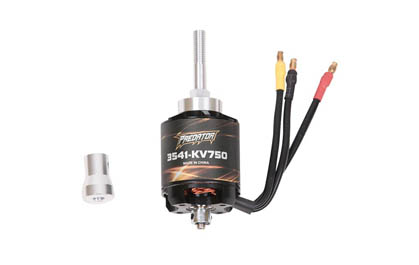 Brushless Motor
High power 4S compatible brushless motor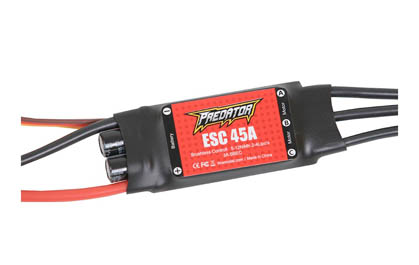 ESC
High Power 45-Amp ESC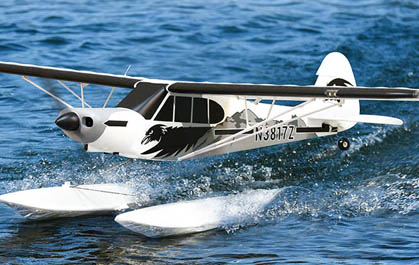 Optional Floats
Optional floats and stainless steel struts allow pilots to operate off the water.
Product Specifications
| | |
| --- | --- |
| Wing Loading | 15.8 oz/sq ft. (50g/sq dm) |
| Minimum Required Radio | Full-range, 6+ channel transmitter |
| Motor Type | Brushless - Outrunner |
| Speed Control | Included |
| Wing Area | 4.52 sq ft. (42 sq dm) |
| Approximate Assembly Time | Less than 1 Hour |
| Approximate Flight Time | 10 minutes |
| Flaps | Yes |
| Material | EPO |
| Product Weight | 74 oz (2100g) |
| Battery | Sold Separately |
| Receiver | Sold Separately |
| Power Type | Electric |
| Servos | Included |
| Wingspan | 66.91" (1700 mm) |
| Connector Type | XT-60 |
| Motor Size | Brushless 3541, 750Kv outrunner (installed) |
| Product Length | 44.71" (1136 mm) |
| CG (Center of Gravity) | 80-85mm (from leading edge, at the root) |
| Completion Level | Plug-N-Play |
| Propeller Size | 12 x 7.5, 2-blade |