Explore RC Cars, RC Airplanes, and More!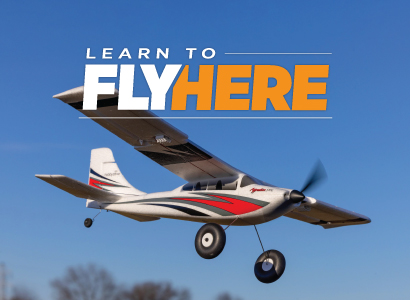 New to Flying RC Airplanes?
Start your journey here to discover your ideal RC trainer aircraft and take to the skies with confidence!
Learn More
Shop Airplanes by Skill Level
Looking for your next airplane? Shop aircraft from Skill Level 1 to 4 covering all levels of flight experience.
Shop Now
Let's Get Started!
New to RC Cars & Trucks? Use our Vehicle Finder to select the RC that best suits your needs!
Learn More