RC Planes
Conquer the air with Horizon Hobby's RC airplanes. Shop remote control airplanes by type, completion level, or size. We also carry a full line of replacement airplane parts, batteries, chargers, tools and accessories to compliment your passion for RC flight.
Shop Airplanes by Skill Level
Explore the world of flight with aircraft covering all skill levels. Models featuring exclusive AS3X and SAFE technology make learning to fly even easier!
Shop Now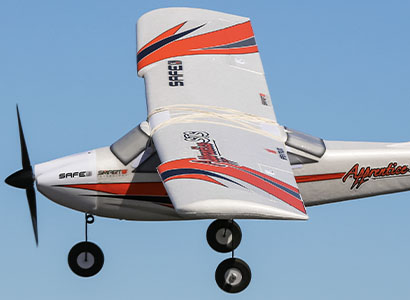 3S Compatible Airplanes
Already own 3S batteries? Shop all 3S compatible planes and grow your hangar without needing new batteries!
Shop Now
4S Compatible Airplanes
Enjoy the power of brushless aircraft that use 4S LiPo batteries you may already own!
Shop Now
6S Compatible Airplanes
Experience the high-performance and power of these 6S compatible airplanes.
Shop Now