Discontinued
|
This Item is No Longer Available

1/10 SENTON 4WD Brushed Mega Short Course Truck RTR, Blue/Black
Discontinued
|
This Item is No Longer Available

1/10 SENTON 4WD Brushed Mega Short Course Truck RTR, Blue/Black
1/10 SENTON MEGA 550 Brushed 4WD Short Course Truck RTR, Blue/Black
ARA102715T2
View Alternate Product Details
Product Details
Rugged, 1/10 4x4 fun!
Fast and fully equipped, the 2S LiPo-compatible SENTON 4x4 MEGA RTR arrives ready-to-bash in all terrain. A MEGA 12T motor makes it easy to reach maximum speeds. Waterproof electronics make it ready-to-run in any type of weather. dBoots Fortress tires make it possible to conquer any surface. The included Tactic TTX300 transmitter delivers the ultimate in precise control. Precision aluminum, super-tough steel and composite materials, all combined in an easy-to-maintain vehicle design that is built for action, straight from the box. Your SENTON 4x4 MEGA has full-scale Short Course Truck looks and will launch you straight into the mud-blasting, dirt-roosting fun. Just add 4 AA batteries and get bashing.
Tactic TTX300 3-channel transmitter.
MEGA 12T brushed 550 motor.
Electronics module with MEGA 35A ESC, ADS-5 steering servo and Tactic TR326 receiver.
Easy-access drivetrain.
Fixed length upper links.
Servo horn with built-in servo saver.
Power module with pinion indicators.
Internal metal diff gears.
8.4V 7-cell 2400mAh NiMH battery.
ADC-N7 7-cell NiMH wall charger.
dBoots Fortress MT tires.
Multi-spoke wheels.
Oil-filled shocks.
Extended height dirt defenders.
Chassis height side rails.
Full set of ball bearings.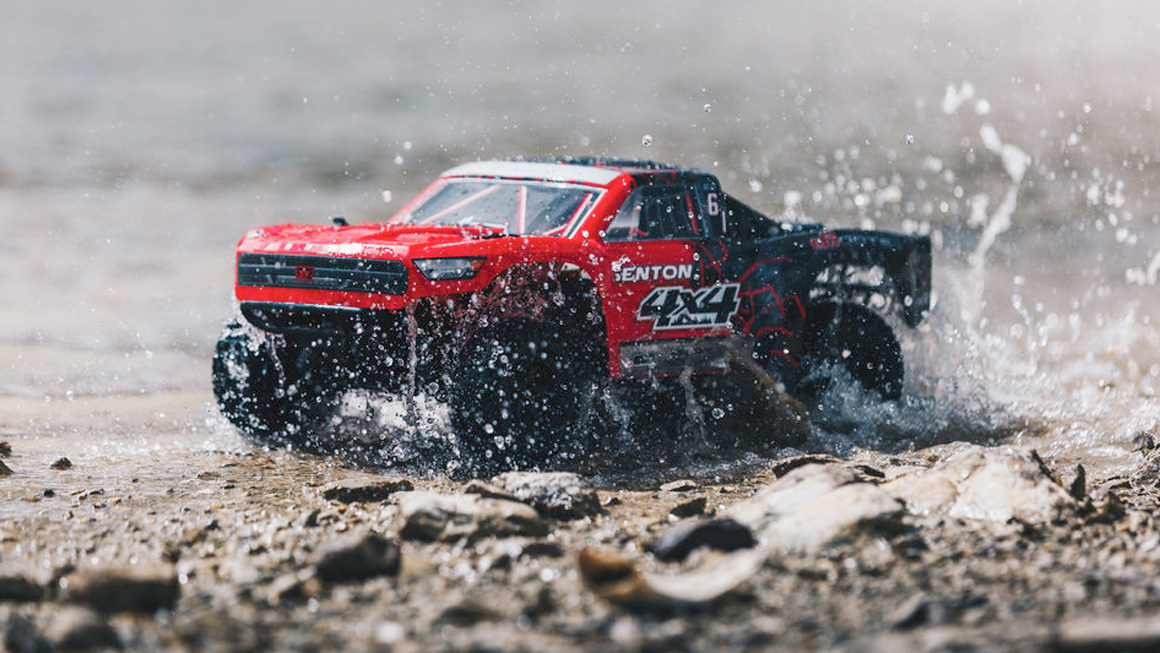 Built to soak up the most intense all-weather thrills and spills, the SENTON 4x4 MEGA is pumped full of high-quality ARRMA design features, meaning you can conquer anything in your path and enjoy scale Short Course Truck looks.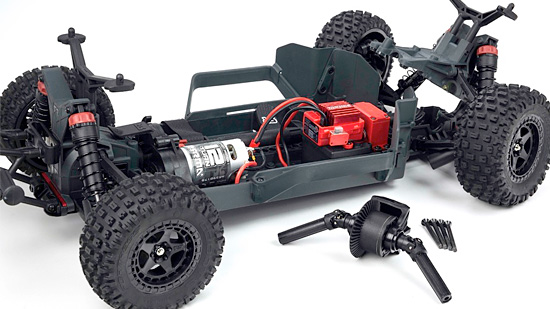 Both the front and rear diff modules are super-easy to access in the SENTON 4x4 MEGA, ensuring that you spend more time bashing and less time in the workshop.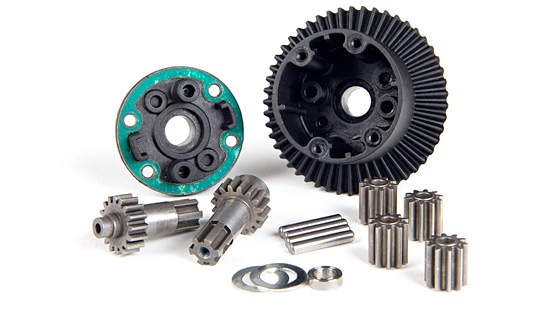 These differentials are TOUGH. The main differential gears have been super-sized with large pitch gears that have been designed to withstand huge torques, allowing lightweight composite material to be used for reduced rotating mass without compromising strength. The differential internals feature full-metal straight-cut gears, ensuring trouble-free operation.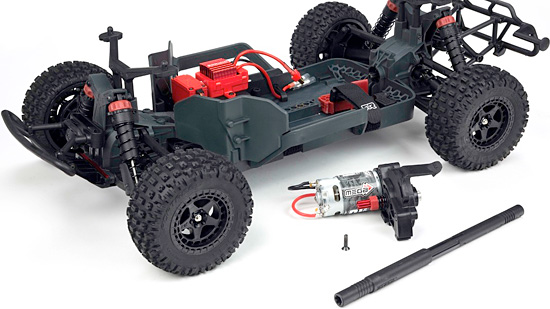 Easy-access Power Module assembly can be removed from the vehicle in seconds, with the removal of just one single screw. The center shaft assembly* is telescopic to assist with the easy disassembly and is sprung loaded to ensure it stays in position in use.


*Patent Pending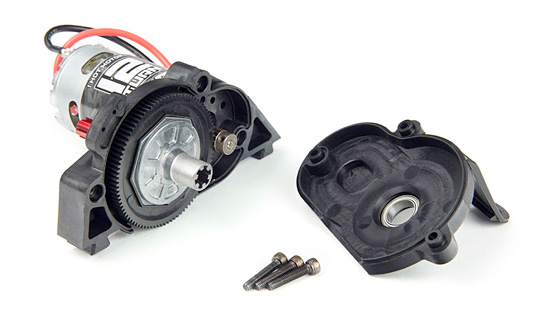 With the Power Module removed from the vehicle you can easily service your motor, single-pad slipper clutch, spur and pinion gears.

The 4x4 MEGA power system features a high-torque 550 sized 12 turn brushed motor.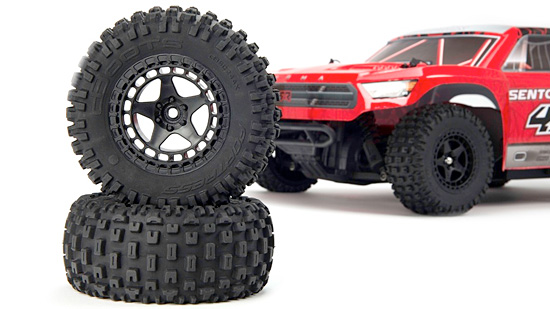 High quality dBoots FORTRESS MT tires coupled with multi-spoke wheels offer superb bite on a multitude of surfaces.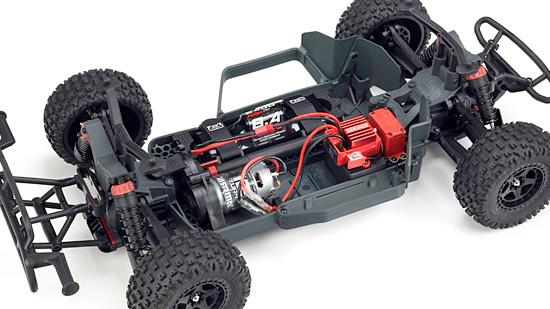 Featuring a full-time four-wheel drive, the SENTON 4x4 MEGA is ready to blast through your chosen environment. Telescopic driveshafts in the front, rear and centreline transmit drive from the slipper clutch to each wheel.

The shock absorbers on the SENTON 4x4 MEGA feature keyed spring perch and self-bleed* design. These shocks are designed to be simple to maintain, yet offer all the performance required to give amazing handling.


*Patent Pending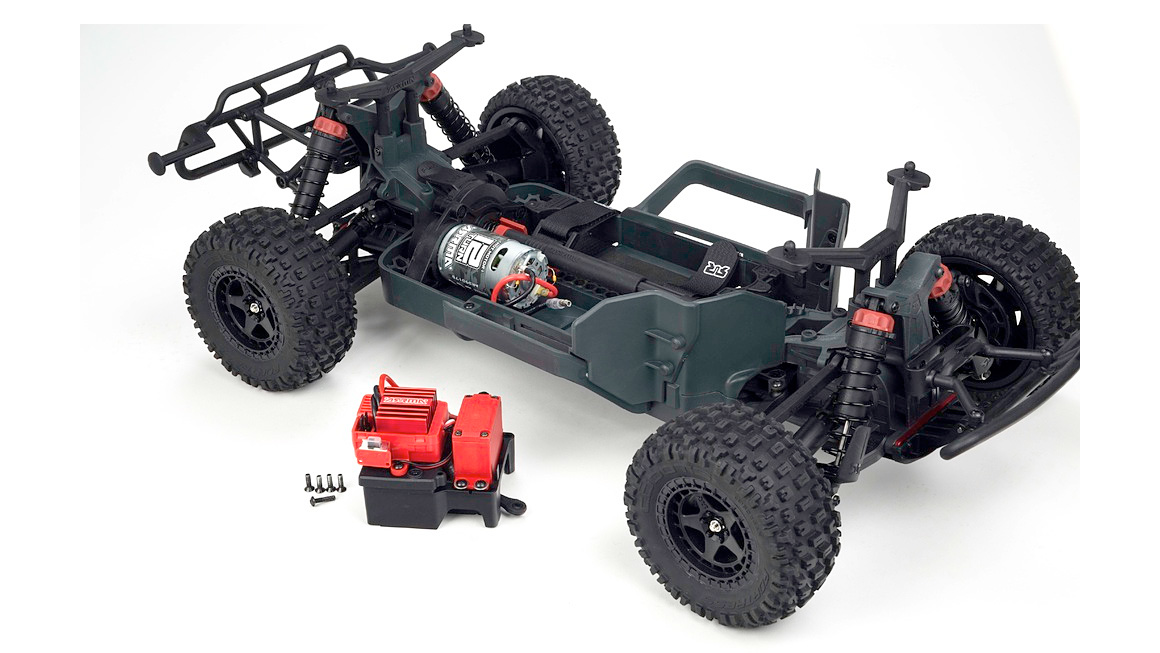 Easy-access Electronics Module assembly can be removed from the vehicle with the removal of only 5 screws. With this module removed you can access the servo, electronic speed control and the receiver.

The two-piece moulding comprises of a lower box and upper lid that are sealed with high-quality rubber seals. The ESC and steering servo are attached to this moulding, whilst the receiver sits inside the waterproof box.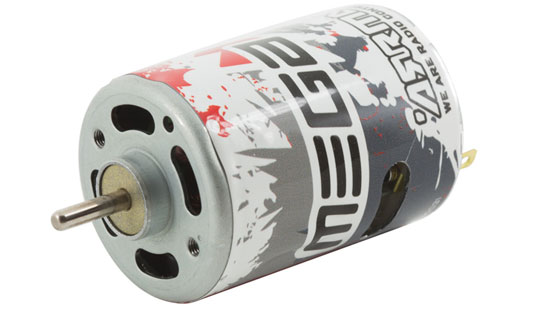 MEGA 12T 550 brushed motor.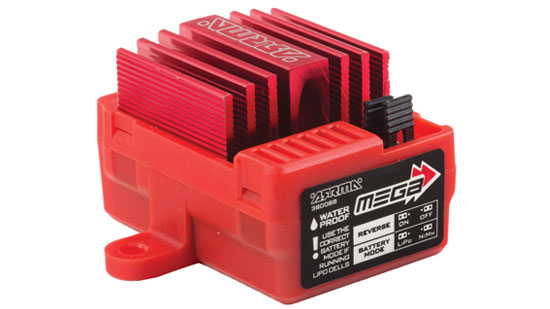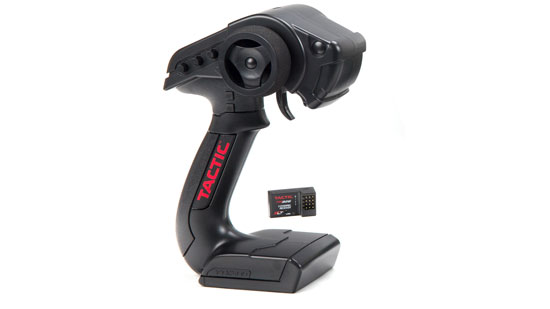 The TTX300 radio system will provide fast and consistent control for your ARRMA vehicle. Using 2.4Ghz technology, your ARRMA vehicle is controlled by a wheel and trigger style radio transmitter.

Ideal for new RC users and experienced bashing fans alike. Adjustable steering and throttle trim will allow you to easily tune your control experience to suit your individual needs.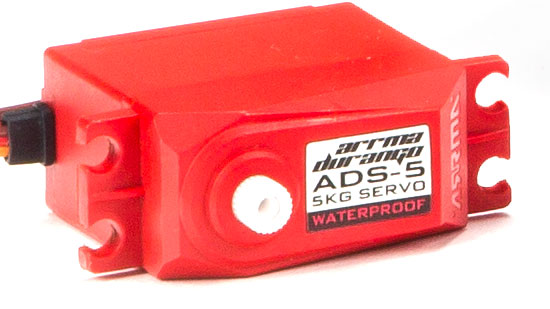 The ADS-5 Steering Servo will provide fast and consistent steering response on the most demanding surfaces. This servo provides 5kg/cm (70oz/inch) of torque.

A waterproof servo case will keep your ARRMA vehicle handling correctly, even when the action gets wet. With 5kg (70oz) of torque at 6v, this ADS-5 Steering Servo can reach full operating angle in just 0.12 seconds.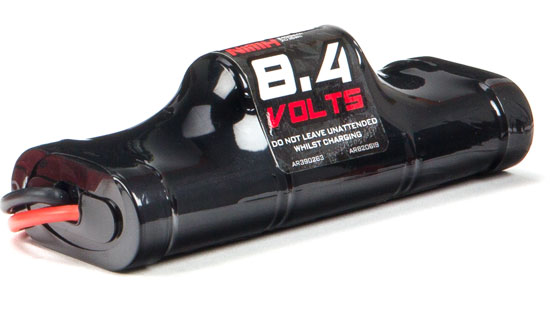 8.4V 7-cell 2400mAh NiMH battery.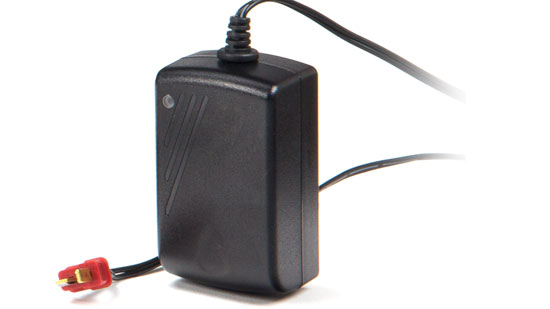 ADC-N7 7-Cell NiMH wall charger.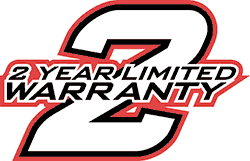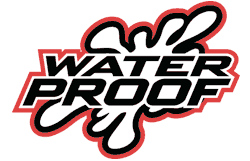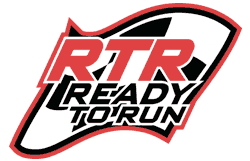 Product Specifications
| | |
| --- | --- |
| Battery Tray Dimensions | .5 x 2 x 1.9" (140 x 51 x 48mm) with battery mounting blocks in place |
| Product Width | 11.7" (298mm) |
| Product Weight | 6.3lbs (2.9kg) |
| Vehicle Type | Short Course Truck |
| Water-Resistant | Yes |
| Completion Level | Ready-To-Run |
| Drivetrain | 4WD |
| Front Shock Spring Rate | 82gf/mm |
| Product Height | 8.2" (208mm) |
| Max Battery Dimensions | 6.50 x 2 x 1.9" (165 x 51 x 48mm) with battery mounting blocks removed |
| Rear Shock Spring Rate | 62gf/mm |
| Ground Clearance | 1.26" (32mm) |
| Motor Size | 12T |
| Product Length | 22" (558mm) |
| Final Drive Ratio | 9.71 - 18.72 |
| Motor Type | Brushed |
| Scale | 1/10 |
| Power Type | Electric |