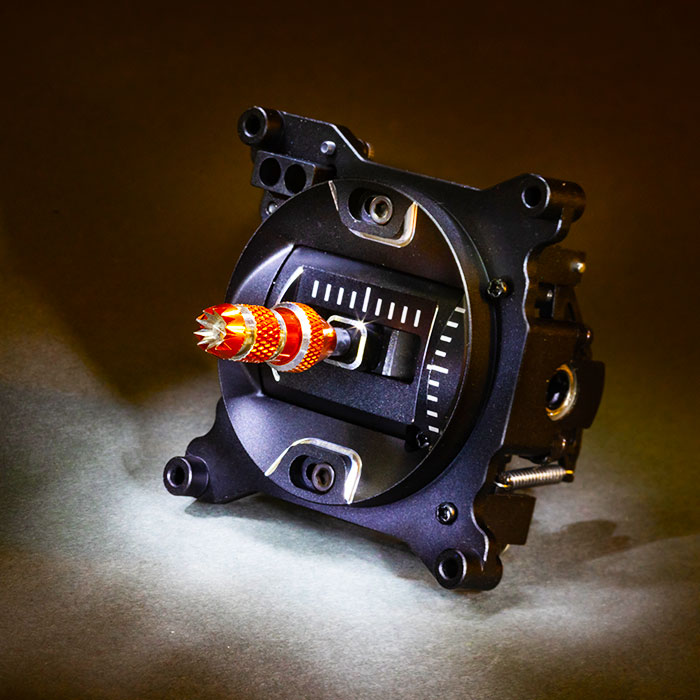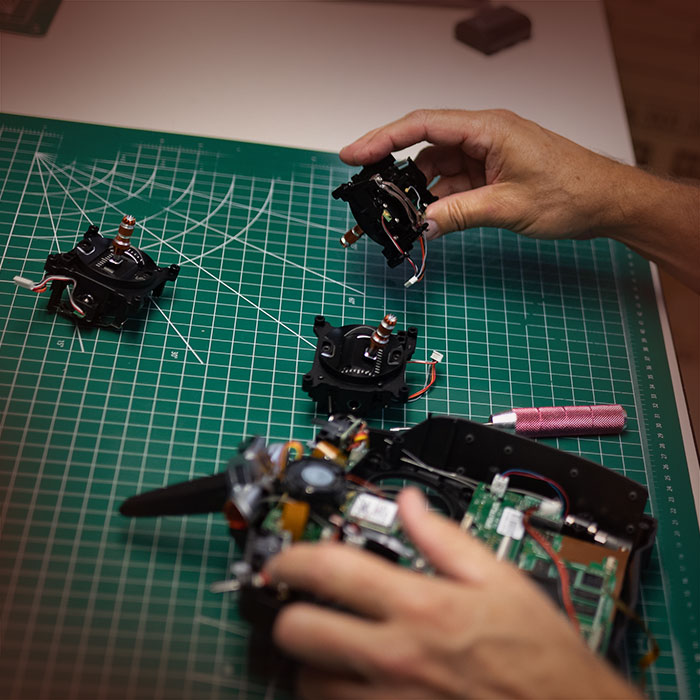 iX20 Aluminum Gimbal Upgrade Service
Attention, Spektrum™ iX20 owners: Here's the perfect opportunity to enjoy the precision of brand new gimbals and to upgrade for even smoother performance at the same time.
When you take advantage of the iX20 Aluminum Gimbal Upgrade Service, our professional technicians will outfit your treasured iX20 transmitter with a stylish, expertly engineered upgrade gimbals made of anodized aircraft-grade aluminum. These are the smoothest gimbals ever developed by the Spektrum team. At the same time, we'll inspect your iX20 closely for any other service and repairs that may be needed.
Get an expert gimbal upgrade and a clean bill of iX20 transmitter health — so you can keep flying with complete confidence!
How to Request Service
The iX20 Gimbal Upgrade Service is currently available only to US and Canadian users for $499.99 plus tax (our International Service Partners may offer this same service in the future — watch for more details). Here's how to request service for your transmitter.
Click on the Request Upgrade button below, complete the form and email the completed form to iX20GimbalUpgrade@horizonhobby.com


Your request will be added to our service team's schedule.When your turn comes, we'll email you with instructions AND a prepaid shipping label. Please note: You'll have one week to use the shipping label. If you're unable to ship your transmitter within that time, your request will be canceled and you'll need to start the process over.


If possible, we recommend shipping your iX20 to us inside the transmitter case that came with it.


Please allow up to two weeks for the service to be completed. When finished, a member of the service team will call you for payment. Payment can only be made over the phone and must be done with a valid debit or credit card.


Once payment is received, your iX20 with upgraded aluminum gimbals will be shipped to you in your transmitter case.
Please note: This service includes gimbal upgrades only. The iX20SE case, accessories and name plate are available only when you purchase an iX20SE transmitter.