ECX Amp Camp
Education Outside the Classroom
Amp Camp is a great opportunity for kids ages 14 years or older to learn skills that may not be provided in a traditional classroom setting -- and have fun while doing it!
About the Camp
There is no better way to learn about the basics of RC! Attend an ECX® Amp Camp and learn the basics from knowledgable staff members and take your hand-built RC vehicle home with pride. At Amp Camp, your child will:
Build a ECX Amp Kit from the ground up. Trained experts will assist your child to ensure success.
Learn problem solving and critical thinking in an exciting, useful way.
Understand how their vehicle creates power and how electricity works.
Learn how to use a basic tool kit and painting techniques.
Self-diagnose issues with their vehicle and fix them. High-quality RC vehicles can last many years with proper care.
Develop fine motor skills. Driving an RC car requires heavy hand-eye coordination and learning how to control RC is a fun way to develop these skills.
Unplug from their phone or tablet and have fun.
Feel a sense of accomplishment when their Amp Kit is complete. They made something they are incredibly proud of, which is good for their hands and good for their heart.
Have the option to join an RC community. There are with several clubs, events, and race teams to be a part of. These organizations offer an environment where they will learn social interactions, camaraderie, and create lasting friendships.
Inspire interest in building/construction, electricity, vehicle repair, painting, and racing.
Want to sign your child up for Amp Camp?
Ask a hobby shop near you when their business is offering one!
What Will My Child Build
Meet the ECX AMP MT Build-To-Drive Kit! Build-To-Drive kits give new builders the advantage with tools, transmitter, and power systems all included as well as pre-assembled shocks, differential, and wheels.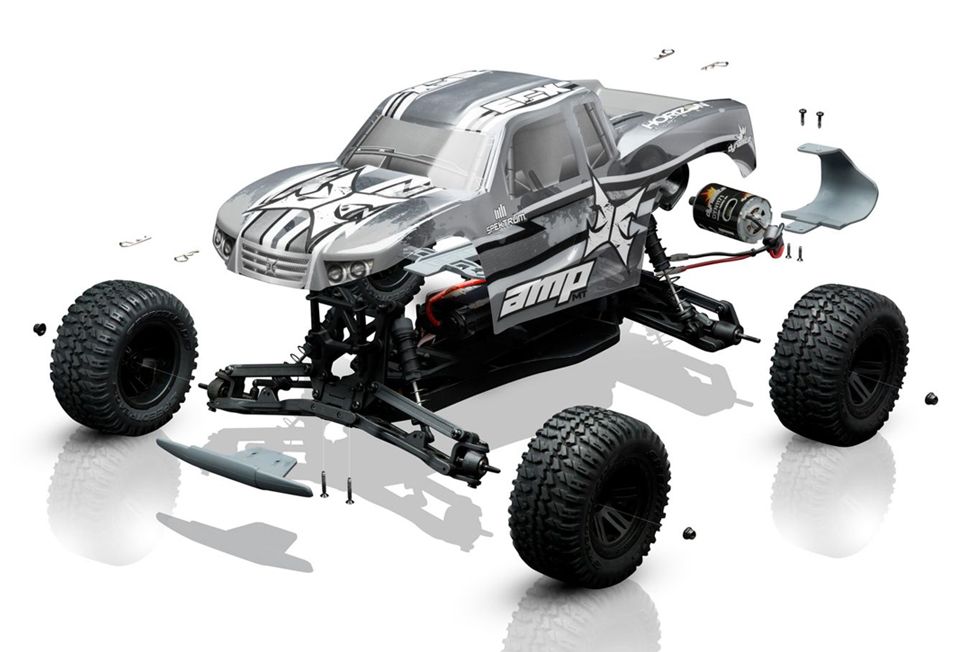 - Or -
Check out the 1/12 Barrage 4WD 1.9 Scaler Build-To-Drive Kit! Enjoy building the Barrage that also includes tools, powerful motor, realistic suspension, oil-filled shocks, waterproof electronics and more.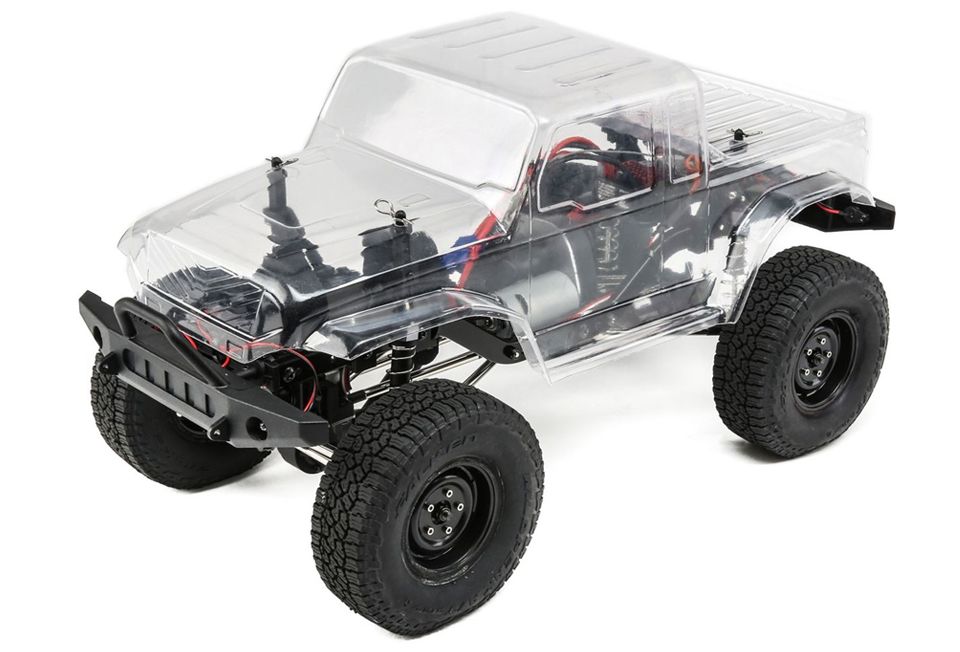 Are You a Teacher or Youth Group Leader?
Teachers, Scouts, and other youth organizations can greatly benefit by running their own Amp Camp! Is your organization interested in holding your own event? Order your kits with ease from Horizon Hobby.
Go to the Amp® Monster Truck Kit product page and/or the Barrage 1.9 Scaler Kit product page.
Select your quantities and add to cart.
Create an account with us and complete the order prompt.
Questions? We can help! Please call 1-800-338-4639
Frequently Asked Questions
Is this event at Horizon Hobby?
No, each retailer across the nation is hosting their own camp. Click here to find a hobby shop near you.
What does it cost?
The cost is up to the Horizon Hobby retailer. Different hobby shops can offer different amenities like food and race track access, so prices can vary.
How long is the camp?
The details of length and time are up to the retailer. Most camps are 4-day camps where 3 hours a day the camp can focus on specific areas of the manual and education.
Do I need any knowledge of mechanics and/or RC?
Absolutely not! All Amp Camp students will receive step-by-step instructions on building, painting, and driving their vehicles from trained staff. Young participants must have the capacity to focus and follow directions.