RC Cars & Trucks
Shop RC Cars & Trucks, RC Batteries, RC Chargers, RC Parts, and more!

Must Have Jeep CJ-7!
The iconic Jeep CJ-7 is finally here. Loaded with detail and built on the proven SCX10 III platform, take this classic off-roader with a modern twist on your next RC adventure.
Pre-Order Now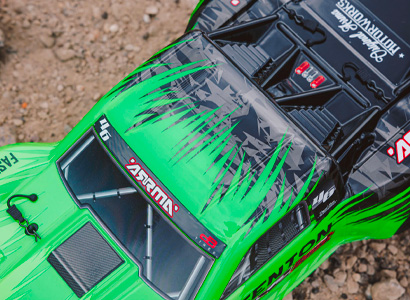 Vehicles 30+ mph
Unlock 30+ mph speed potential with these top selling cars and trucks!
Shop Now
Vehicles 50+ mph
Shop our most popular speed range with vehicles that pair brushless power and incredible performance.
SHOP NOW
Vehicles 70+ mph
Satisfy your need for speed and explore ultra tough vehicles capable of reaching 70+ mph!
SHOP NOW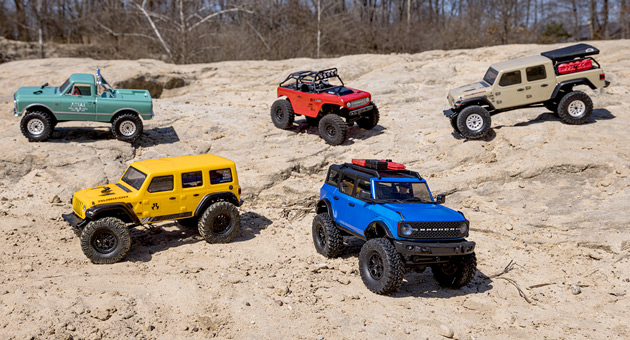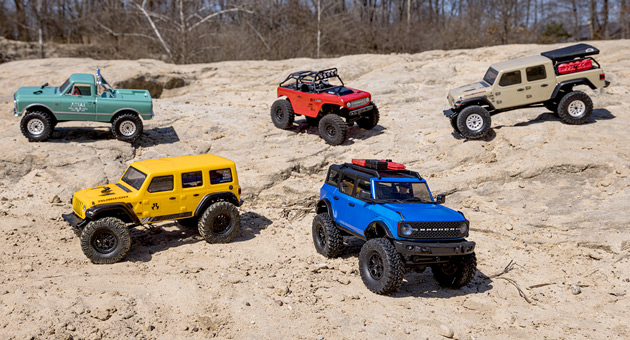 Adventure Anywhere!
The Axial SCX24 offers incredible crawling performance in a convenient size, making any spot the perfect setting for RC adventures. Multiple body and upgrade options mean you can make it your own! Shop the full line of SCX24 mini RC trucks, replacement parts, optional scale parts, bodies, tires and wheels, and more!
Shop Now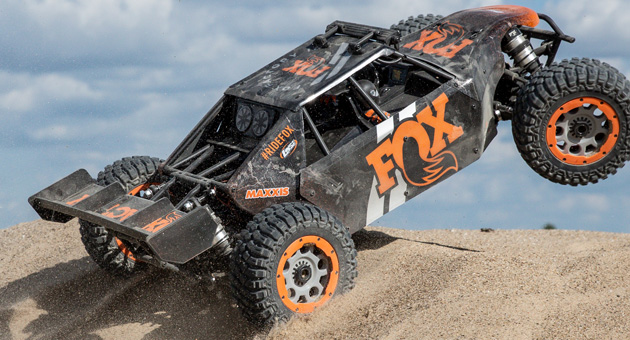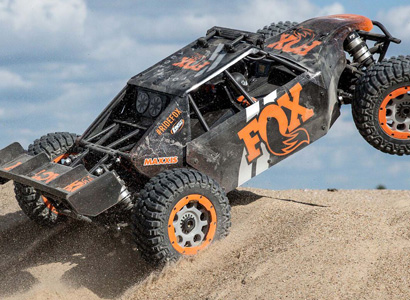 RC Basher Finder
RC driving is often divided into two types: racing and bashing. Racers like rules. For RC bashers, anything goes. Almost any RC car or truck can be a basher model, the sturdier the better. Run it fearlessly into the rough, through spins and sprints, jumps and wheelies, endurance tests of all kinds…just you and your RC basher against the world.If you were born to bash, you've come to the right place. Let's find your perfect bashing beast!
Get Started
Shop RC Vehicles By Completion Level
RC vehicles are available in several Completion Levels. The Ready-to-Run (RTR) RC cars and trucks are perfect for new hobbyists and anyone who wants to start driving immediately. Rollers and Kits require at least some assembly and enable experienced modelers to select their own radios, power systems, and other items to create a custom rig.
Shop Vehicles By Category
What are remote control cars?
Remote control cars and trucks are powered models that recreate the looks of full-size vehicles in miniature. They're also known as radio control cars or RC cars. You control their speed and steering using a cordless, hand-held radio transmitter.
Remote control cars are commonly sold by toy and department stores, but the RC cars and trucks available from Horizon Hobby® are not the same. Ours are hobby quality remote control models. Compared to the toy cars, these are stronger, faster, more durable, and more realistic. Horizon Hobby remote control cars offer far greater capabilities, and they're built to last for years!
Ready-to-run and kit remote control cars
Horizon Hobby remote control cars are available in ready-to-run (RTR) and kit completion levels. If you're a beginner, you'll enjoy the fastest and easiest entry into the hobby with the ready-to-run RC vehicles. RTR remote control cars come already assembled and painted. They include most or all of the compatible accessories you'll need to make them go. Be sure to read the product descriptions, however, as you may need a few small additional items such as a rechargeable RC car battery and RC charger.
Remote control car kits, on the other hand, require some assembly. If you've never built one before, an RC car kit can take hours to put together and require some specialized tools. They also often do not include motors, tires, painted bodies, and other components that experienced RC car modelers like to pick out for themselves. For these reasons, kits usually aren't recommended for beginners. Building your model kit is great experience, though. You gain a thorough understanding of how your RC car is made, which simplifies future maintenance and repairs.
Remote control car styles and selection
Browse the Horizon Hobby remote control car online catalog and you'll find an enormous number of choices. Start narrowing your options by deciding where you plan to run your car. Some are engineered to bash over rough off-road terrain, while others are made to speed down smooth asphalt roads. Sizes range from micro/mini RC cars that are small enough to race indoors, to 1/5 and 1/6 scale vehicles that measure over two and a half feet long! The most common size of remote control car is the 1/10 scale.
Two-wheel drive remote control vehicles are generally cheaper, less complex, and have fewer moving parts. They can also be bit more difficult to control than four-wheel drive. Just as in full-scale, 4WD RC cars plow easily through, up, and over difficult terrain.
Do you want an electric, nitro, or gasoline powered remote control car? Depending on the motors, batteries, and engines used, they're all capable of similar speed and performance.
Electrics are easier for beginners to operate and don't produce smelly exhaust. Gas and nitro RC cars and trucks are more realistic, but also require more maintenance.
Finally, there's style. Name whatever excites you in the full-scale automotive world, and we've probably got it as a scale remote control vehicle. Choose fast remote control racing buggies and stadium trucks from Losi®…massive monster trucks with arena-rattling realism from ARRMA®…rock climbers, crawlers, and bouncers built for off-road expeditions by Axial®…and much more.
Remote control car accessories and optional parts
Perhaps the biggest advantage Horizon Hobby remote control cars have over RC toys is that you can make repairs and boost their performance. Our product pages include links to the replacement parts, upgrade parts, and accessories we have available for each model. Your RC car or truck will last while you learn, and it can grow with your experience.
Service and support are also available from Horizon Hobby. If you ever need help, just contact our product support team!
View More