RC Cars & Trucks
Shop RC Cars & Trucks, RC Batteries, RC Chargers, RC Parts, and more!
Ending Soon!
Save up to $200 on top RC from Losi and ARRMA. Sale ends January 31st.
Shop Now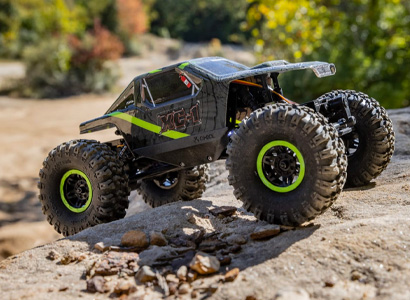 New platform from Axial - Now Shipping
The new AX24 platform provides stability, durability, high clearance, generous articulation, and everything else extreme rock crawling enthusiasts need to overcome the impossible.
Order Now
New Losi Mini Drag Car
Based on our Mini 22 platform, the Losi 1970 Chevelle 2WD Mini No Prep Drag Car gives new RC drivers an easy, low-cost way to compete.
Pre-Order Now
Zane Smith Signed Body
ARRMA is offering a limited run of 38 replica bodies that have been signed by the Champion himself! Each body is individually numbered and all proceeds of these one-of-a-kind bodies will go to Horizon's Hobbies For Good charity.
Order Now
Popular RC Car & Truck Categories