Posted: 5/27/22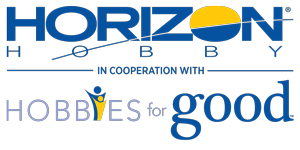 For Immediate Release
Media Contact:
Steve Petrotto
Spetrotto@horizonhobby.com
Horizon Hobby expands 2022 partnership to Supporting Sponsor level with the USO
Horizon Hobby in cooperation with Hobbies for Good is proud to announce their second year partnering with the USO and increasing their support to the Supporting Sponsor level. A $100,000 donation to the United Service Organization, Inc. (USO), was made earlier this year.
"Horizon Hobby, through our Hobbies for Good initiative, is committed to supporting our communities. Many within the RC community have family members who serve our country in the military." said Chris Dickerson, Horizon Hobby's President, and CEO. "We at Horizon have worked hard to take action to support the USO's important work supporting our military and their families. The team at Horizon Hobby and Hobbies for Good has a long history of backing our military, and this partnership gives us the opportunity to do even more. We are thankful for our heroes and are thrilled to give back."
"USO is proud to partner with Horizon Hobby and the radio control community," said Alison Ruble, Regional President, USO Midwest Region. "The support of corporate partners allows us to continue to serve thousands of service members and their families, annually. From when they enlist, to deployment and as they transition out of the military, the USO is there. Thank you to Horizon Hobby for being part of the Force Behind the Forces."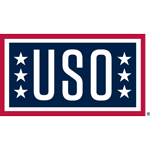 About the USO
The USO strengthens America's military service members by keeping them connected to family, home, and country, throughout their service to the nation. At hundreds of locations worldwide, we are united in our commitment to connect our service members and their families through countless acts of caring, comfort, and support. The USO is a private nonprofit organization, not a government agency. Our programs, services and entertainment tours are made possible by the American people, the support of our corporate partners, and the dedication of our volunteers and staff. To join us in this important mission and learn more about the USO, please visit USO.org or follow us on Facebook, Twitter, and Instagram.
##