YAK-130 V2 70mm EDF Jet Red PNP

YAK-130 V2 70mm EDF Jet Red PNP
No glue required for assembly
Upgraded CNC metal retractable landing gear for added support and strength
Upgraded power system includes a 80A ESC
12-blade 70mm fan delivers excellent top speeds plus turbine-like sound
Scaled appearance with pilot, oil tank, and retractable front and rear landing gear
YAK-130 V2 70mm EDF Jet Red PNP
RC Club points earned on this item shown at checkout.
ⓘ
Product Details
In The Box
(1) FMS YAK-130 EDF Jet V2 PNP
(1) Brushless 3060-KV1900 Motor
(1) 80A ESC
(8) 9-gram Servos
(1) User Manual
Needed to Complete
Full-range, 6+ Channel Transmitter
Full-range, 6+ Channel Receiver
6S 22.2V 2600-3300mAh LiPo Flight Battery
Suitable Li-Po Battery Charger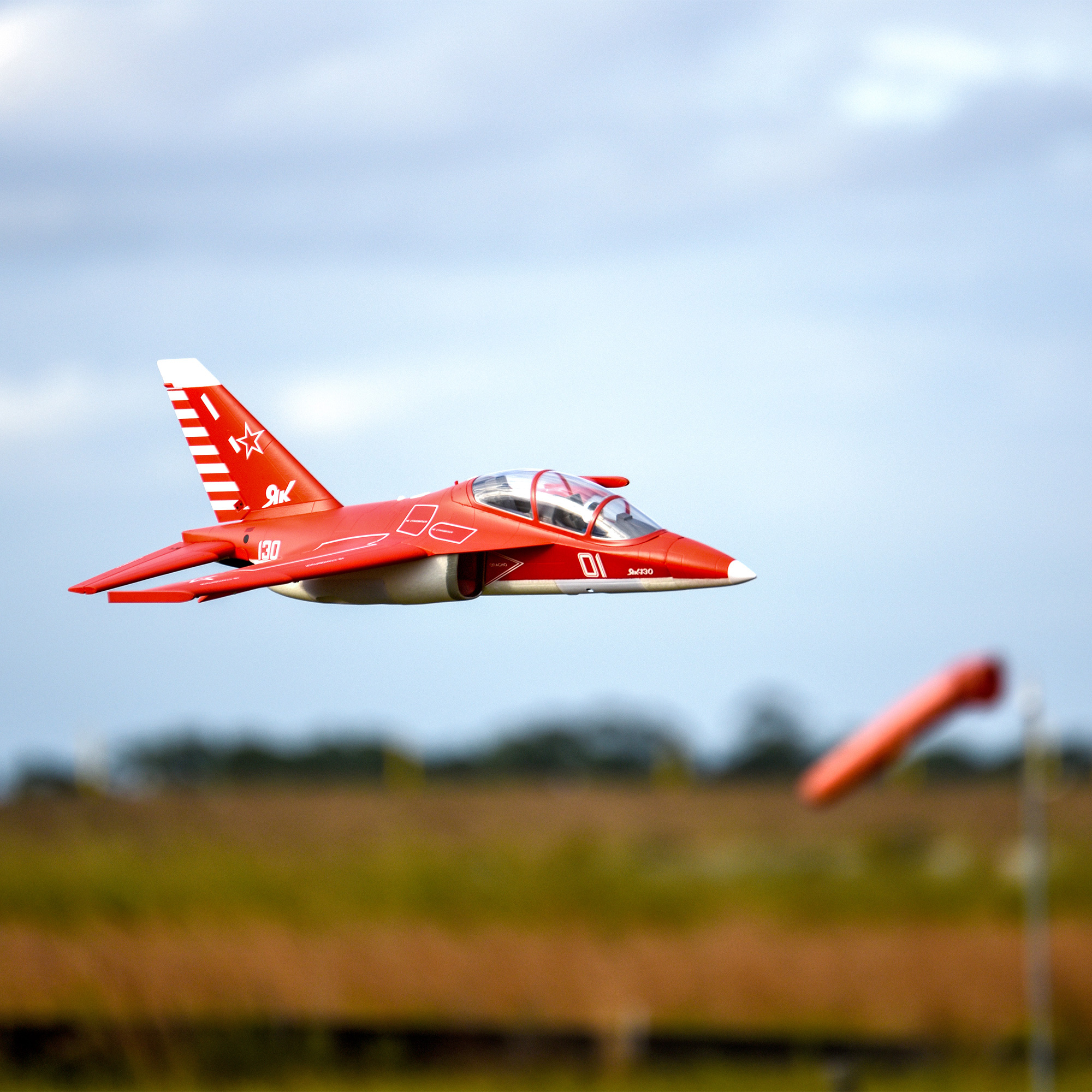 Key Features
Upgraded CNC metal retractable landing gear for added support and strength
Upgraded power system includes a 80A ESC
12-blade 70mm fan delivers excellent top speeds plus turbine-like sound
Scaled appearance with pilot, oil tank, and retractable front and rear landing gear
Metal-gear digital servos for a faster response and precision
Functional Flaps
Button type canopy, set free from fall-off problem
Simplified assembly structure of main wing set
Water-based paint for better color and gloss
No glue required for assembly
Building on engineering innovations seen in its popular propeller models, FMS has upgraded its fleet of exciting Electric Ducted Fan (EDF) airplanes. Simply put, the FMS Yak 130 EDF Jet V2 70mm is the most scale-accurate Yak on the market. Couple that with a refined, power-packed 12-blade EDF and a tough frame and you have a truly special airplane.
Pure power
This Yak is performance machine. A Predator 3060-KV1900 motor and upgraded 80-amp ESC power the Yak's EDF, resulting in tremendous power and speed from a 6S battery. An added bonus to the blistering power is the resonating sound from the 12-blade EDF. Not only will you feel the Yak's power, you'll hear it too.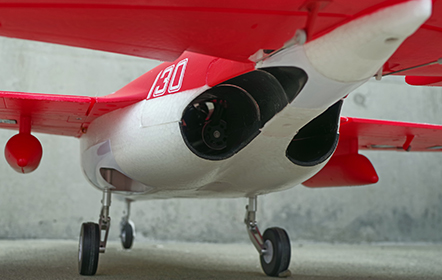 Scale Design
Improvements include a plastic leading edge on the air inlet duct, providing a smooth flow of air into the duct while protecting the inlet from damage that can come from a less-than-perfect landing. Plus, the assembly process has been made simpler, meaning you'll be flying quicker and easier. The Yak-130 V2 feature new robust machined metal retracts that absorbs even the hardest landings on grass or paved runways. All servos are pre-mounted and are digitally designed by FMS for precise maneuvers in high or low-speed flight. A main spar tube runs through the fuselage and wing to help strengthen the airframe, which is then fastened with screws. The surface control horns and wires are pre-installed and utilize a ball-link design, resulting in a remarkably accurate flight control.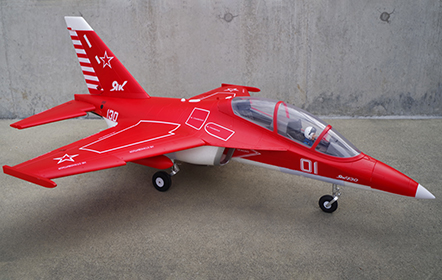 Unrivaled scale appearance
The Yak 130 features incredible scale detail. Panel lines, cockpit interiors, a scaled pilot, and a removable drop fuel tank are just a few of the highlights. FMS has incorporated a new, environmentally friendly water-based paint. The water-based paint results in a glossier appearance and extra protection to the plane's foam parts.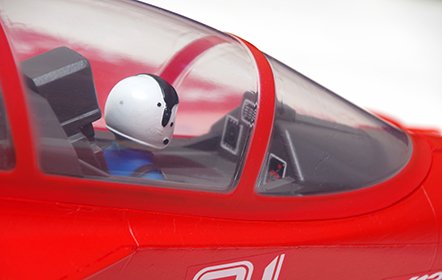 Product Specifications
| | |
| --- | --- |
| Fan Size | 70mm EDF |
| Landing Gear | Retractable Tricycle Gear with Steerable Nose Wheel |
| Speed Control | Included |
| Wing Area | 294.5 sq in (19 sq dm) |
| Wing Loading | 0.23 oz/sq in (100 g/sq in) |
| Minimum Required Radio | 6-channel |
| LiPo Compatibility | 6S |
| CG (Center of Gravity) | 3.1-3.3" (80-85mm) back from leading edge of wing measured at the fuselage |
| Completion Level | Plug-N-Play |
| Recommended Motor Battery | 6S 22.2V 2600-3300 35C |
| Approximate Assembly Time | Less than 1 Hour |
| Approximate Flight Time | 5 minutes |
| Flaps | No |
| Material | EPO |
| Motor Size | 3060 Kv1900 |
| Product Length | 41.7" (1060mm) |
| Charger | Sold Separately |
| Receiver | Sold Separately |
| Transmitter Range | Full Range Transmitter Required |
| Power Type | Electric |
| Skill Level | Level 3 |
| Trim Scheme Colors | Red and white |
| Wingspan | 34.6" (880mm) |