Great Pattern Jet
Review by Vertigo2 on 17 Apr 2019
review stating Great Pattern Jet
After45 years of flying, I had never flown a jet. Then buddy let me fly his Viper, and that was it, I had to have one! The Viper is very friendly to fly, super stable and it tracks like it's on a rail. Landing is equally easy. I rarely use the flaps, I like to have a little rotation on takeoff. We have started flying pattern with EDF jets here is So. Cal, and the Viper is very fit for the task. Much more fun than flying aimlessly! I added some red to the wing tips to help orientation on hazy days. I am using 6s 4000 60C batteries, and after flying the pattern (3 to 3-1/2 minutes) I land with 35-38% left in my pack. This will help me get long life from my batteries, and the 60C makes my Viper the fastest at the field. I am using a DX18 and an AR636 RX, Which I programmed to my liking.Quite frankly, this jet flies very well with no gyro at all, so if you are considering a PNP version with your own non gyro (or AS3X) receiver, go for it. I have had zero problems with the servos, ESC, retracts or any of the supplied equipment. The fan unit provides quite a bit of performance with ample speed and vertical for demanding maneuvers. It is an intensely good value, other pilots cannot believe that they can get all this for the asking price. Bottom line- get one and fly it like you stole it!
On Viper 70mm EDF Jet BNF Basic with AS3X and SAFE Select, 1100mm
Steal of a Deal, THE EDF
Review by Warhawk1 on 12 Feb 2020
review stating Steal of a Deal, THE EDF
In all fairness, I used to fly ALOT with my old Gas R/C Planes and it had been a while since I flew, but just before Christmas, I got the bug again. 1st, I used my old trainer to make sure I had THE RIGHT STUFF, so no problem, then I purchased the EFlite 1.2 Spitfire and fell instantly in love and then, I purchased the Viper with all of my confidence back and I have to tell you, with Safe Select, it was great! Safe select is new to me, but what an awesome tool!
The Viper surpassed all of my expectations, while not crazy about the bouncy landing gear, it still works well! Since I am not a speed demon, most of my flights are low and slow with some quick verticals, that's what us Soul Flyers do!?
The build quality was excellent, my only issue was fishing the wires thru the bottom of the fuselage. Great plane, worth EVERY penny. I DID buy this thru Amazon, but for future purchases, will go direct to Horizon. The reason is simple, I ordered that brand new P-51 Mustang, I ordered on Thursday and it was at my home by noon the following day.
Good stuff Horizon...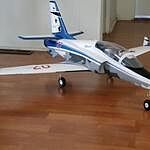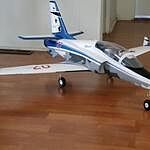 On Viper 70mm EDF Jet BNF Basic with AS3X and SAFE Select, 1100mm
Rcmikeman
5.0 star rating
FIRST JET!!!!
Review by Rcmikeman on 2 Feb 2019
review stating FIRST JET!!!!
Great Jet. Been in the RC industry for 20 years and just got into planes and this jet is awesome!!! Had a great maiden flight and even 2nd flight. 3rd flight was rushed by me and crashed on take of due to pilot error. Lol. Bought a second one and using the first as parts. I love this jet and definitely would recommend. Only other error is waiting for a new flap servos and parts.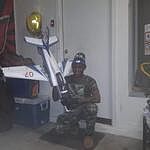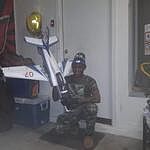 On Viper 70mm EDF Jet BNF Basic with AS3X and SAFE Select, 1100mm
This jet is a must have!!
Review by Tsu7982 on 25 Aug 2018
review stating This jet is a must have!!
Absolutely a blast to fly!! After flying Freewing 70 and 90mm jets, this new one is just plain awesome!! I am so happy with this purchase. I cannot explain how smooth it flies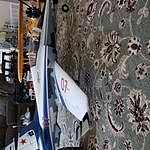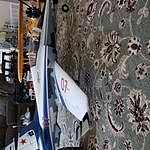 On Viper 70mm EDF Jet BNF Basic with AS3X and SAFE Select, 1100mm
Love at first flight!
Review by Olof on 23 Aug 2019
review stating Love at first flight!
Love this plane. Very easy to fly and super stable.
Quick assembly, SAFE is great in windy conditions and if you loose orientation.
My favorite jet so far...

https://vimeo.com/342601328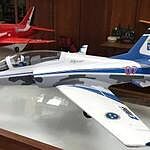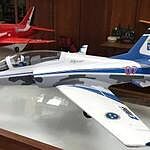 On Viper 70mm EDF Jet BNF Basic with AS3X and SAFE Select, 1100mm
Q: Can the AS3X on the 70mm Viper be made switchable? I have a DX8 so having an open channel is no problem. thanks very much!
A: AS3X can not be made switchable (on/off) in the supplied configuration. You would need to reset the receiver and install your own settings.
Q: To use the flaps and also Safe, how many channels does the radio need? Thanks.
A: 7 channels are required if you wish to have SAFE Select on a separate channel/switch. With 6 channels you wold need to tie SAFE Select to either the retract or flap function.