Build Quality Questionable
Review by Mrjj on 12 Feb 2019
review stating Build Quality Questionable
Received mine with prop cracked / sliced. Receiver was installed at a 15 degree angle . I believe with safe the receiver must be installed perfectly parallel with fuselage. Servo protectors are very thin and not available for purchase without purchasing a whole new wing . Other than that it`s a blast to fly.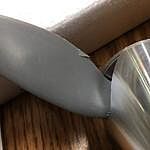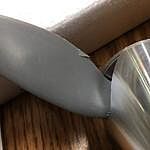 On V900 PNP, 900mm
Too much fun!
Review by Beelite on 16 Aug 2019
review stating Too much fun!
I have bought 3 of these since last year. 2 are still alive today!
So much fun it's crazy. Im a 30 year flyer and love these crazy little planes.

Tips.
Buy thin CA glue and work it into every piece possible.I used ~1/4 ounce of super thin myself. Note* Tail is beyond bad as built*. Bolt the tail on and wick in as much CA as possible. Ask me how i know on this tip. Glueing the tail will make the plane prefect and stable.
Glue the V900 together a bit better and it is a riot to fly. Its almost built proof. A great plane!
On V900 PNP, 900mm
Paint scheme bottom is wrong
Review by Ted1 on 19 Aug 2018
review stating Paint scheme bottom is wrong
Beauty, am on the list for PNP , thanks for
not forcing us to pay for as3x when that's the
last feature most of us need.
The top scheme is perfect , the bottom should be
white on the inside , not white on the tips, does not
show orientation at 130mph well. Best on bottom
would be total of appox 5 longitudinal stripes as is
often typical , two wide light and 3 wide dark, tips always dark.
Beauty give this to us in red, green, blue, and yellow also !!!
On V900 PNP, 900mm