Discontinued
|
This Item is No Longer Available

Trio 180 CFX BNF Basic
Discontinued
|
This Item is No Longer Available

Trio 180 CFX BNF Basic
Product Details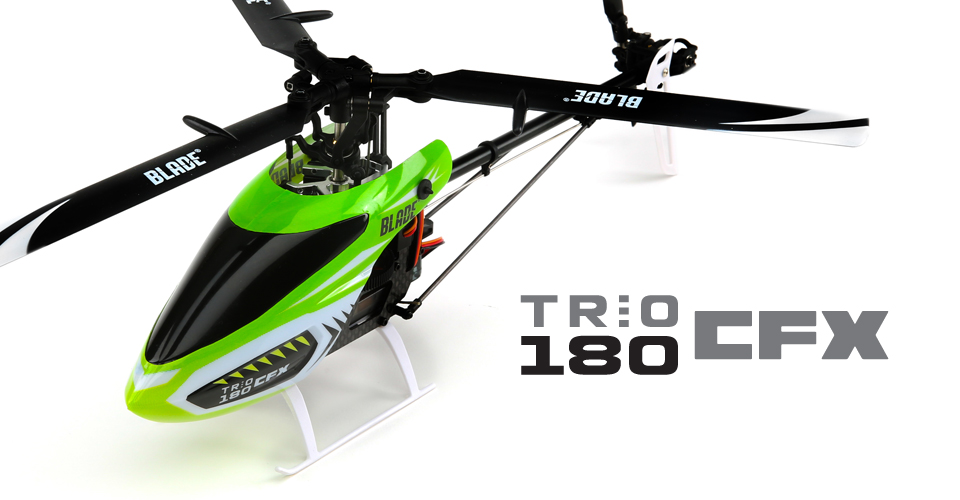 Building on the popularity of the 180 CFX, the Trio 180 CFX is a powerful, micro, 3D machine that now comes with a 3-bladed rotor head improving response and collective authority. Combined with optimized servo geometry, enhanced digital metal gear servos, carbon fiber frame and a lighter overall profile, the Trio 180 CFX provides intermediate and advanced pilots the crisp flight experience that made the 180 CFX a micro 3D standout. Featuring a high-torque brushless outrunner main motor and Castle Creations ESC, this heli features a potent punch every pilot needs for thrilling back yard 3D maneuvers. Additionally, AS3X® technology makes it extremely stable in the air. All of this comes in a Bind-N-Fly® Basic package―just add a 3S 450mAh battery, bind to a 6+ channel Spektrum™ transmitter and fly!
Video Overview
Needed to Complete
6+ Channel DSMX®/DSM2® Transmitter
450mAh 3S 11.1V 30C LiPo Battery
Suitable Charger
What's in the box?
(1) Blade Trio 180 BNF Basic
(1) Spektrum AR6335 Receiver
(1) Castle Creations ESC
(1) Spektrum Metal Gear Servos
(1) Blade 5800Kv Motor
User Manual

3-Bladed Head
Higher responsiveness and more collective authority can be found in this 3-bladed head design.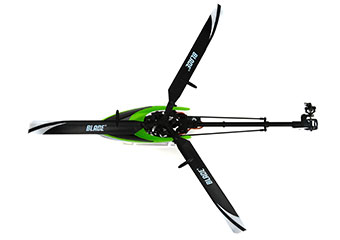 AS3X® Technology
The Trio 180 CFX utilizes innovative AS3X flybarless technology for unrivaled performance in a helicopter of this size.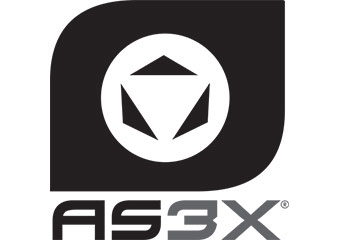 Optimized Servo Geometry
Optimized servo geometry virtually eliminates mechanical inefficiency by keeping swashplate links near vertical throughout their range of motion. The result is a flawless cyclic and collective response.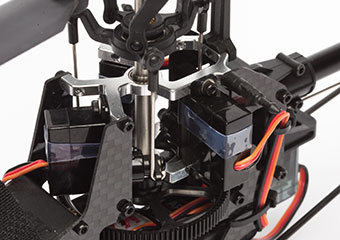 Nanolite Receiver
The Spektrum AR6335 6-channel receiver features AS3X flybarless technology built-in to deliver high-speed stability and precision that's compatible with your favorite programmable aircraft transmitter with Spektrum DSMX technology.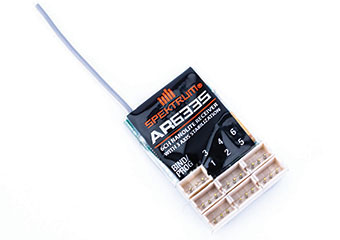 Castle Creations ESC
The reliability of a Castle Creations Talon 15 speed control assures great performance for even hard-core 3D flying plus pilots will enjoy the convenience of having motor timing and optimal governor settings pre-programmed.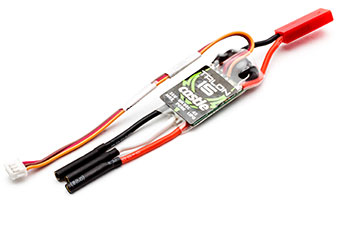 Rigid Carbon Fiber Frame
The carbon fiber side frames sandwich aluminum bearing and mounting bocks for a structure that is as durable as it is integral to precision control.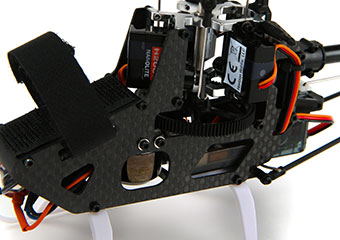 Metal Gear Servos
Upgraded Spektrum metal gear servos offer impressive response and improved durability to the Trio 180 CFX.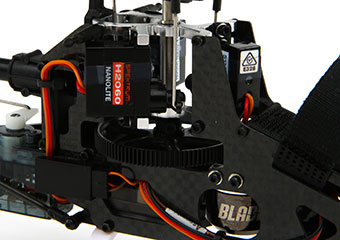 Brushless Outrunner Motor
The high-torque outrunner motor installed offers pro-level power and a 5800Kv output for aerobatic performance that doesn't lag behind.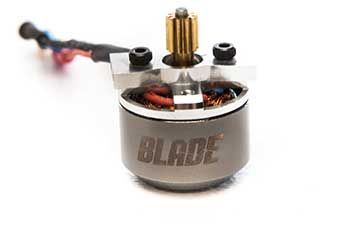 3S Li-Po Power
Designed for a high-output 450mAh 3S 11.1V 30C Li-Po battery (sold separately), this offers the performance hard-core 3D pilots demand while offering approximately 3 minutes of fast-paced fun.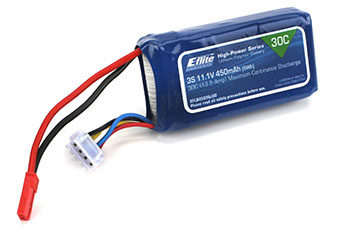 Torque-Tube Drive Tail
The torque-tube drive tail system features ball-bearing support inside an aluminum boom that connects at the tail rotor to a strong one-piece tail case.

Product Specifications
| | |
| --- | --- |
| Approximate Assembly Time | No assembly required |
| Completion Level | Bind-N-Fly Basic |
| Main Blade Material | Carbon |
| Main Rotor Diameter | 360mm |
| Product Height | 130mm |
| Tail Blade Material | Carbon Fiber |
| Tail Rotor Blade Length | 32mm |
| Battery | 450mAh 11.1V 30C LiPo (not included) |
| Main Frame Material | Carbon |
| Product Length | 340mm |
| Canopy/Body Material | Plastic |
| Main Motor Type | Brushless Outrunner |
| Main Rotor Head Type | Collective Pitch (CCPM) Flybarless |
| Product Width | 60mm |
| Tail Rotor Diameter | 90.5mm |
| Type | Helicopter |
| Approximate Flight Time | 3 min |
| Tail Drive | Torque Tube |
| Main Rotor Blade Length | 154mm |
| Skill Level | Level 3 |
| Swashplate Type | 120 deg |