Smart Charger
Review by Dwalke34 on 25 Jul 2019
review stating Smart Charger
I wanted to try this smart charger with the smart batteries. I purchased 2 6S 5000mAh for the Havoc XE. Battery information on the screen easy to read and understand. As stated plug in the battery, if you want to store battery, then you can scroll and select this with ease. There isn't much to try and explain, the charger just does basically everything and you just need to press to start the charge, discharge or store.
The only thing for me was not paying attention to the description, I had to order the IC3 to IC5 adapter cables because the charger has IC3 connections. Also I feel I needed balance extension cables because most or just not long enough to be plugged in without stressing the cables.
Great product and I am 100% happy with my purchase.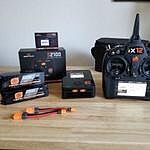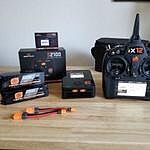 On Smart S2100 AC Charger, 2x100W
Countryboy
5.0 star rating
Smart S2100 AC Charger, 2x100W
Review by Countryboy on 12 Oct 2019
review stating Smart S2100 AC Charger, 2x100W
I have had this charger for a few weeks now and it works great. I have had no problems with it over heating or the fans not running. I have several smart batteries and also lots of standard batteries and all have charged very well with this new charger. Very easy to use after using it for a few days. I like the way your can program the smart batteries to self discharge to storage mode after a preset time you set yourself. I did make a longer connector to use with my Bat-Safe. It is difficult to connect larger batteries to it sense most have short connectors on them. Plus I like using the Bat-Safe where the batteries are contained. I also purchased an adapter to us inside the Bat-Safe so I can connect IC5 and EC5 batteries. It is very easy to use and is very compact and put out a lot of amps for charging 5 and 6 cell batteries. Spectrum has came up with a nice charger. Several models to chose from depending on your needs.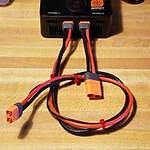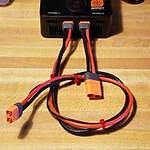 On Smart S2100 AC Charger, 2x100W
Rentman27
5.0 star rating
The Real Deal
Review by Rentman27 on 18 Jan 2020
review stating The Real Deal
The charging of Spectrum 3 and 4 cell batteries are very fast.
Charging two batteries at once at a 100 watts makes it very fast.
Charging one battery at 180 watts makes it really fast.
I purchased the adapter IC3 / battery / IC5 device for charging 6 cell batteries with a IC5 connector, I am hoping there is enough wattage to charge them in a reasonable amount or time. Anyway we will see.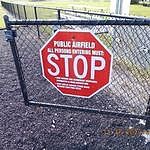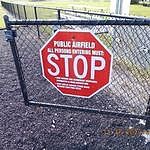 On Smart S2100 AC Charger, 2x100W
Simple charger for 4S 5000 and below
Review by Eroeder on 10 Jan 2020
review stating Simple charger for 4S 5000 and below
It really isn't a bad charger and I have had no issues. Very simple to use and no power supply required. Now, is a Hyperion Duo 7s performance? No, of course not. Being max 100watts/ch, if you are using 6s 5000mah batts, you will need 126watt to do 1c charging. If you are doing that you will need a S1200 or S1500 which are higher wattage but unfortunately a single charger and need a power supply. This is an awesome charger for dual charging of 4s 5000 and below. So, if you need a super 6S charger, this may not be for you. If I had a gripe, it would be EC5 adapter not included.
On Smart S2100 AC Charger, 2x100W
Charge extensions
Review by Ez M. on 26 Jul 2019
review stating Charge extensions
The system is great. How about some IC3 and IC5 charge lead extensions. 18 inches should be about right so we can use our safe boxes and bags. I made one but my old hands are a little shaky for soldering.
On Smart S2100 AC Charger, 2x100W
Q: Hello,

Is there an adapter so I can charge these batteries with this charger?
https://www.amazon.com/gp/product/B07P3TGZTF/ref=ppx_yo_dt_b_asin_title_o03_s00?ie=UTF8&psc=1

Thanks!
Q: Greetings
I wanted to please ask a question about the charger of the Model S2100 Spektrum.
on the box it says it is compatible with AC 100-240V but on the product itself it says AC 100-120V.
I'm from Israel and its electricity 220 Is it possible to connect or do I need a voltage converter.
A: 100-240V is the correct voltage range.
Q: how do i connect my IC5 connector to this S2100 charger?