Discontinued
|
This Item is No Longer Available

PA-20 Pacer 10e ARF, 51"
Discontinued
|
This Item is No Longer Available

PA-20 Pacer 10e ARF, 51"
Product Details
In The Box
(1) PA-20 Pacer 10e ARF, 51"
(1) Assembly Manual
Needed to Complete
(1) Full-range 4+ Channel Transmitter and Receiver
(4) sub-micro servos, plus (2) sub-micro servos for optional flap operation
(1) 10-size Brushless Outrunner Motor
(1) Brushless ESC
(1) Propeller
(1) 1.75-inch spinner
(1) 3S 1800mAh LiPo Battery
(1) Compatible LiPo Charger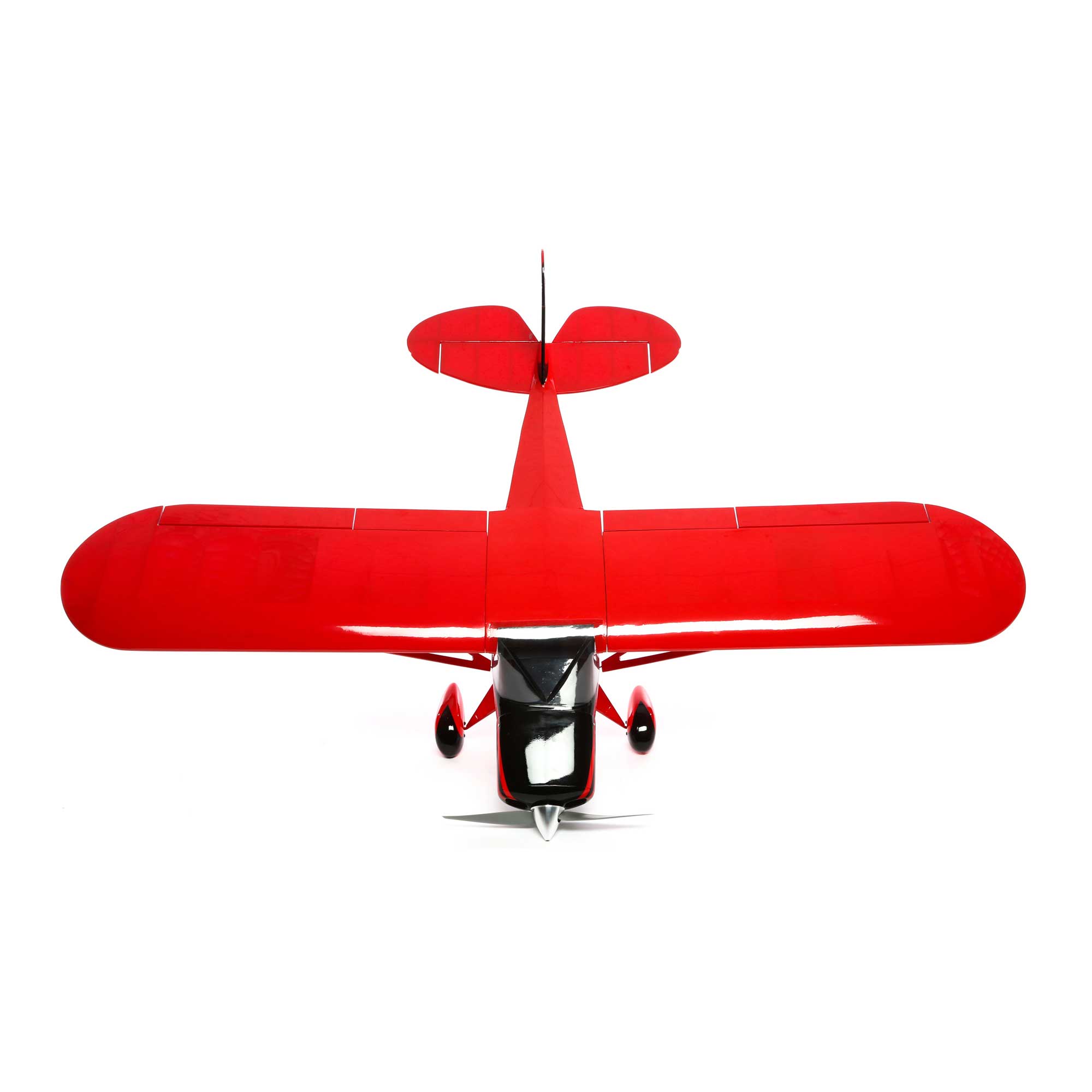 Features
Classic lines and highly accurate scale proportions
Laser-cut balsa and plywood construction
Genuine Hangar 9® UltraCote® covering
Ready-to-mount the E-flite® Power 10 brushless motor
Pre-painted fiberglass cowl and wheel pants
Scale cockpit detail (pilot not included)
Four-channel control with optional flaps
Two-piece, plug-in wing with carbon fiber wing tube
Scale wire landing gear assembly
Large, easy-access belly hatch
Video Overview
Overview
The PA-20 Pacer was Piper's answer to the four-seat family airplanes offered by Cessna and Stinson who were capitalizing on the post-war general aviation boom. Eager veterans used their G.I. bill to earn pilot certificates and needed a "family car of the air" for travel that the venerable J-3 Cub used in training simply could not accommodate. The E-flite® PA-20 Pacer 10e ARF airplane replicates the full-scale Pacer for RC pilots who want an iconic scale experience great for hopping out of small fields. Not only does its outline and color scheme closely honor the original, you also get high-end interior appointments, scale looking landing gear, plus optional flaps for greater control at a wider range of speeds. Even more satisfying is the short amount of time you'll need for this classy lady to be flight-ready.
From the authenticity of its traditional construction to the richness of its UltraCote® finish and high-gloss fiberglass cowling, the E-flite PA-20 Pacer 10e ARF delivers a scale model with outstanding flight characteristics so that you can look like a class-act both in the air and on the ground. The recommended E-flite power system was designed around popular and economical 3S Li-Po batteries to provide great performance for scale maneuvers as well as picture perfect touch-n-gos.
Product Specifications
| | |
| --- | --- |
| Completion Level | Almost Ready-To-Fly |
| Motor Size | 10-size brushless outrunner |
| Receiver | Sold Separately |
| Spinner Size | 1-3/4 in (45mm) |
| Approximate Assembly Time | 10-15 Hours |
| Power Type | Electric |
| Skill Level | Level 3 |
| Wingspan | 51.0 in (1300mm) |
| Speed Control | Included |