Dronebee40
5.0 star rating
Quickly became my favorite wing
Review by Dronebee40 on 17 Aug 2019
review stating Quickly became my favorite wing
I have now flown this many many times however, horizon your manuals suck, no way to sugar coat that. I have several videos on this craft now and I am about to do a overview with the things that you should know. This craft is perfect everything craft.
Want a video platform , done
Want a sporty kick around, done
Want a endurance flyer, done
Want a 80 mph sport wing, done
It's not perfect at any of the above but, it does all of them above well enough.
Love it, and going to get a basic one to go long range with a vector and a LRS tx/rx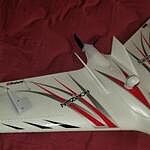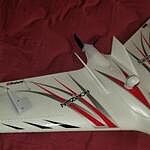 On Opterra S+ 1.2m FPV-Equipped BNF Basic with AS3X and SAFE Plus
I am inconvenient, two months
Review by Military on 13 Apr 2019
review stating I am inconvenient, two months
I am inconvenient, two months later from the date of purchase, the price dropped by 150 $ :) .
> with a 3 cell battery - flies, but you have the feeling that it does not have much power to fly,
> with a 4 cell battery - flies quite tolerably and comfortably,
- this wing is not for fast flying maniacs :) ,
- a mess in the wiring, but it's not a problem for RC pilots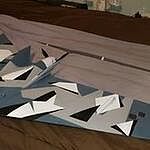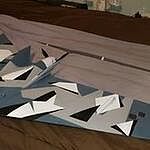 On Opterra S+ 1.2m FPV-Equipped BNF Basic with AS3X and SAFE Plus
Captain M.
5.0 star rating
Opterra S+
Review by Captain M. on 5 Aug 2018
review stating Opterra S+
I don't ever write product reviews but I wanted to share my experience with this plane.

I've tried out other complex planes with sophisticated electronics such as a number of VTOL aircraft and I have always found the technology is too much of a pain to deal with and that, ultimately, it takes away from the simple fun of flying.

Well, this high-tech plane is the exception to all that. The Opterra S+, with it's gyro, flight controller with barometor and GPS system is simple to set up and simple to fly. It really just works. The biggest test for me was what would happen when I flew out of range and, happily, the plane simply turns around and flies back to you!

A 4 cell 3000mah pack (as far back on the fuselage as possible) pushes this plane to 90mph!

Note: with the CG within the factory specs my plane flew nose heavy. I slide the battery back as far as possible and now it flies beautifully.

It's a fun, agile, yet remarkably stable plane. I have found all the systems work flawlessly (after a dozen flights so far) and my favorite feature is the OSD menu where you can make changes to things like the output wattage of the video transmitter using the sticks on your transmitter.

I read the manual three times before touching the plane and that made setup easier. I did everything the way the manual described and the plane is perfect.

I have only one complaint: there is no microphone on the VTX so your audio is just static when you play the video later (if you record using a dvr goggle). I have other fpv systems that give you audio which is a nice feature.

I gave the plane 4 stars for value because, for someone with the knowledge and motivation, you could build a wing with all the same technology for quite a bit less money. BUT, I bought the plane because I don't want to do the work needed to set up all that tech on my own. Therefore, I am very happy with what I received for the money.

I plan to upgrade to the Crossfire UHF system (check out on Youtube) which is meant to work with the electronics on this plane and extent your range to several miles.

By the way, I have flown about a mile away with this plane in stock condition without hitting the failsafe/return to home - this is really as far as you ever need to go... Or is it?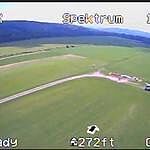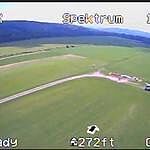 On Opterra S+ 1.2m FPV-Equipped BNF Basic with AS3X and SAFE Plus
Great OSD
Review by Sparks99 on 24 Oct 2018
review stating Great OSD
The Opterra has the best OSD I have ever seen. Better then the Vector. But launching the Opterra can be a problem and I have not found a good launching system. That back prop hit my hand once. I would like to see the Apprentice or Carbon Cub with the Opterra OSD. You cannot just move the Opterra OSD into other airplanes without help from the OEM.
On Opterra S+ 1.2m FPV-Equipped BNF Basic with AS3X and SAFE Plus
Silver W.
5.0 star rating
Another Excellent Opterra...
Review by Silver W. on 11 Aug 2018
review stating Another Excellent Opterra...
I fly the 2.0 meter Opterra and it is great and the the 1.2 meter is too. The GPS system works flawlessly and will be a benefit as I venture into FPV for the first time. The plane is docile, so those looking for speed will not find that kind of fun with this plane (get the F-27 Evolution and/or the Blade Theory W for that experience!). The Opterra 1.2 meter is fun to fly and predictable was well as literally a "snap" to put together. I enjoy this plane very much.
On Opterra S+ 1.2m FPV-Equipped BNF Basic with AS3X and SAFE Plus