Backorder
|
Next Shipment January 2024

mCPX BL2 BNF Basic with AS3X and SAFE
Backorder
|
Next Shipment January 2024

mCPX BL2 BNF Basic with AS3X and SAFE
mCPX BL2 BNF Basic with AS3X and SAFE
RC Club points earned on this item shown at checkout.
ⓘ
Product Details
In The Box
(1) mCP X BL2 Heli
(1) Brushless Inrunner Main Motor, 6700Kv (installed)
(1) Brushless Outrunner Tail Motor, 7700Kv (installed)
(1) Flybarless Controller / Receiver with SAFE® and AS3X® (installed)
(1) mCPX BL2 BNF Basic Manual
Needed to Complete
(1) 6+ channel Spektrum™ 2.4GHz DSM2®/DSMX® Transmitter
(1) 2S 280mAh LiPo Flight Battery with PH connector
(1) Compatible LiPo Charger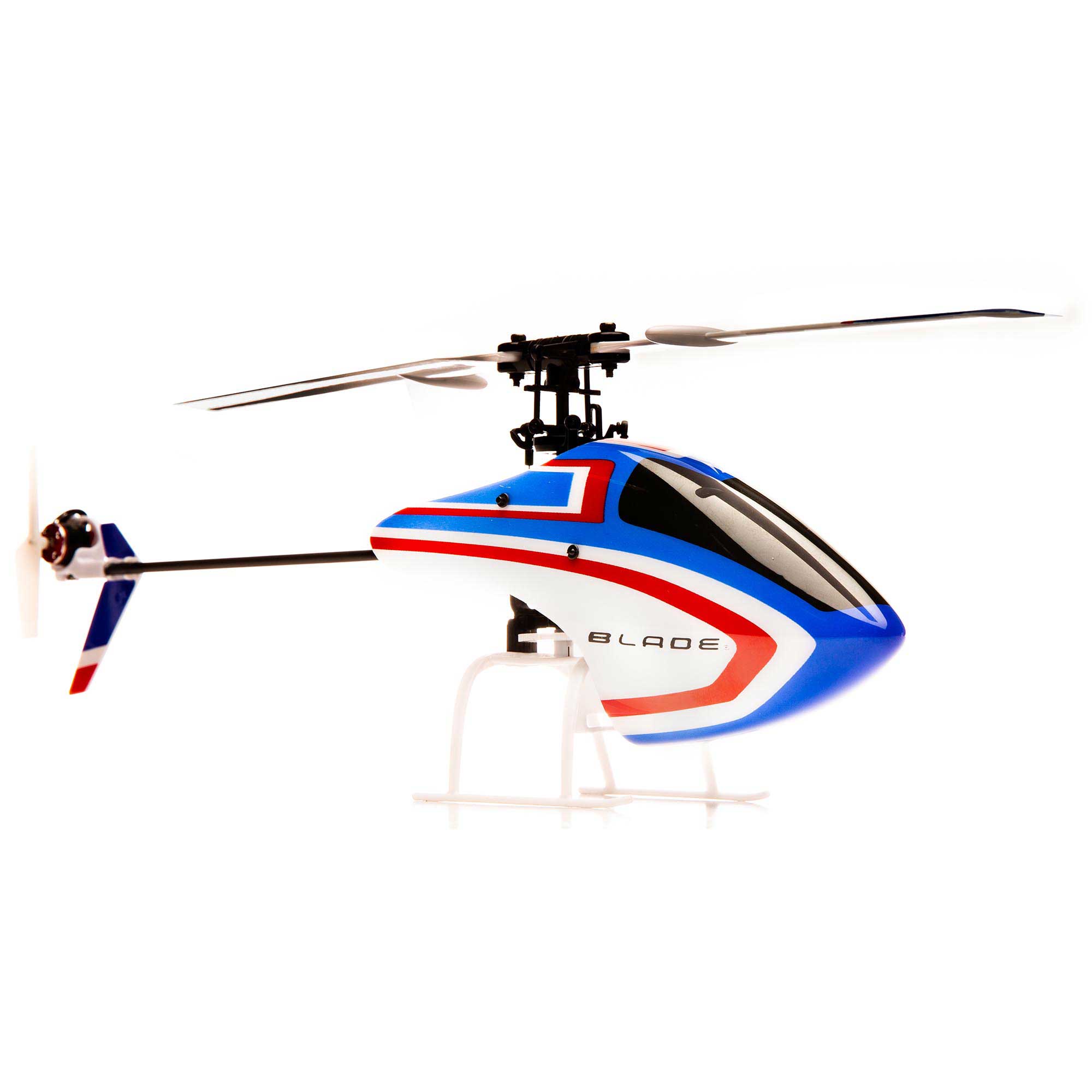 Features
AS3X® Flybarless System
SAFE® Stability modes and Panic Recovery
Extremely durable design
Bright attractive trim scheme
Powerful, 6700Kv brushless main motor
7,700Kv Outrunner brushless tail motor for maximum tail authority
Includes fast-flight and high-performance symmetrical main blades
Dual ball bearing, linear long-throw cyclic servos
Powerful Brushless Main and Tail motor
Crash resistant design keeps you flying
Fast and precise long throw linear servos
Overview
Learning 3D heli aerobatics is now much less intimidating thanks to the durable design, refined flight performance, and SAFE® Technology in the Blade® mCP X BL2.
Positioned as a beginner to intermediate heli between the Blade Nano S2 and Fusion™ 180, the mCP X BL2 takes the extremely popular mCP X platform to a whole new level with improved flight performance and design. Exclusive SAFE® and AS3X® technology help keep control by delivering the stability needed to develop confidence quickly. Three progressive flight modes allow this heli to grow with each pilot's skill level, making it great for intermediate pilots to pick up with the assurance of panic recovery. This micro heli is suitable as a beginner model thanks to SAFE, but also extremely attractive for experts looking for a durable model for everyday practice and fun. Everyone will love it for its ability to take crashes and keep on flying, giving advanced pilots a great model to challenge themselves and their friends to impromptu fun fly competitions.
Video Overview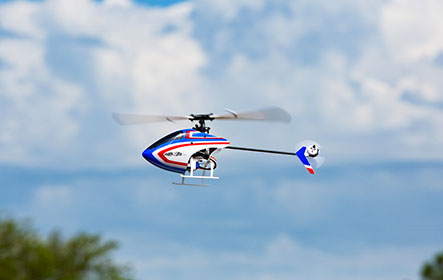 AS3X and SAFE Technology
Innovative SAFE® and AS3X® Technology make it easy for anyone to fly helicopters with confidence. Flight modes from self-leveling to full 3D allow you to grow your skills with this helicopter, from beginner & intermediate, to advanced maneuvers.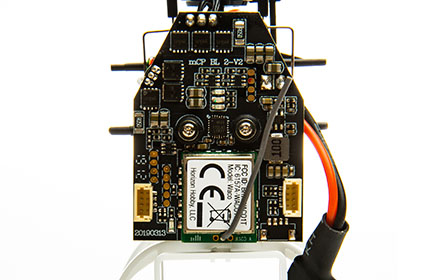 SAFE Z Altitude Control
SAFE Z Altitude Control uses the heli's on-board accelerometer to maintain a consistent altitude. Plus, the new flight controller has been mounted vertically to improve damping and remove vibration to the gyro.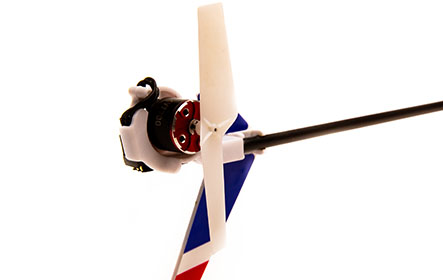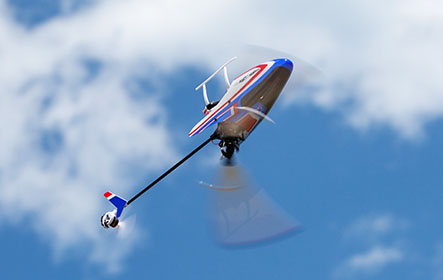 Brushless Main and Tail Motor
The potent 6700Kv brushless main motor and 7,700Kv Outrunner brushless tail motor deliver maximum power. Easily perform all the crowd astounding maneuvers with control and precision.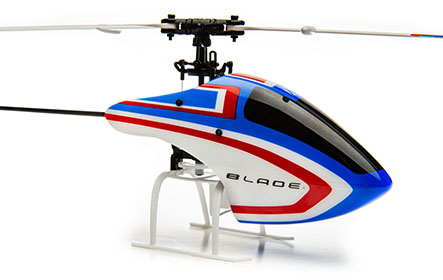 Crash Resistant Design
Light and extremely durable components frame this micro helicopter allowing pilots to get back in the air after most crashes. Great for learning advanced maneuvers with confidence.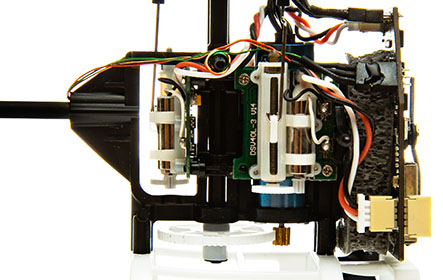 Linear Servos
Dual ball bearing, linear long-throw cyclic servos deliver the ideal level of torque and speed for precision and stability that's remarkable for its class.

Product Specifications
| | |
| --- | --- |
| Canopy/Body Material | Plastic |
| Number of Poles | 2 |
| Receiver | Included |
| Tail Motor Type | Brushless outrunner, 7700Kv |
| Power Type | Electric |
| Skill Level | Level 2 |
| Main Motor Type | Brushless |
| Tail Rotor Diameter | 1.6" (40mm) |
| Technology | AS3X and SAFE |
| Approximate Assembly Time | No assembly required |
| Approximate Flight Time | 4 minutes |
| Tail Drive | Direct Drive |
| Battery | Sold Separately |
| Gear Ratio | 8.0:1 |
| Main Frame Material | Plastic |
| Main Blade Material | Plastic |
| Main Rotor Diameter | 10.3" (263mm) |
| Tail Blade Material | Plastic |
| Channels | 6 |
| Main Rotor Blade Length | 4.6" (117mm) |
| Speed Control | Included |
| Completion Level | Bind-N-Fly Basic |