Kwik Start Glow Driver with USB Charger

Kwik Start Glow Driver with USB Charger
The Dubro Kwik-Start is a rechargeable glow plug ignitor which will work with all standard size glow plugs. The ignitor locks securely to the plug by way of a spring loaded flange so that it cannot be accidentally knocked into props or gears.
1300mAh Sub-C NiCd battery provides plenty of current to light the glow plug and allows for many charge-discharge cycles.
AC recharging unit plugs directly into wall socket and has built-in LED to indicate that charging is in progress. Recharging takes approximately 10 hours.
Kwik Start Glow Driver with USB Charger
RC Club points earned on this item shown at checkout.
ⓘ
Product Details
In The Box
(1) Glow ignitor unit with Sub-C cell installed (the battery is not intended to be replaceable).
(1) AC Charger unit with long charging cord (at least 12").
(1) Mount for attaching the Kwik-Start to a field box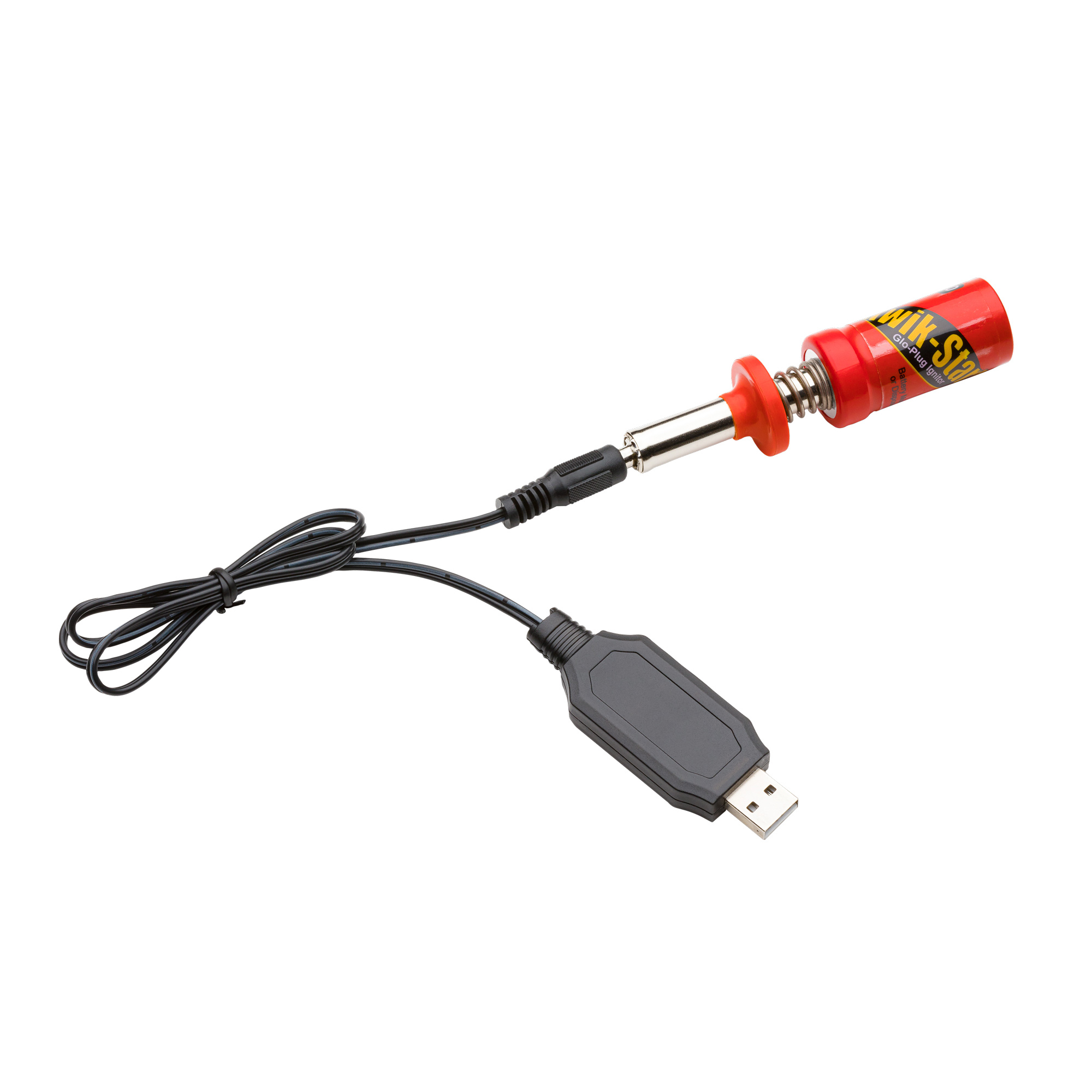 Key Features
Overview
Kwik-Start securely mounts on glow plug for starting engines. Comes complete with Kwik-Mount Storage Klip and charger. Works with NORVEL Freedom XL and 7L glow plugs and all standard glow plugs.
Product Specifications
| | |
| --- | --- |
| Part Type | Electronics |
| Field Equipment | Ignitors & Accessories |