HP Tail Prop (2): InFusion 180

HP Tail Prop (2): InFusion 180
HP Tail Prop (2): InFusion 180
RC Club points earned on this item shown at checkout.
ⓘ
Product Details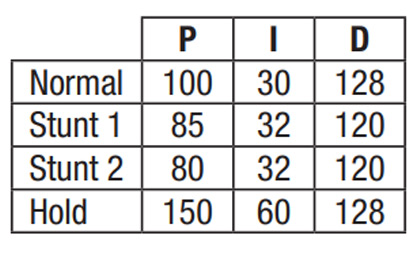 HP Tail Prop
This is a High Performance Tail Rotor for the InFusion 180 that is updated to increase tail holding performance while performing heavy 3D maneuvers. With this tail rotor, the tail motor will also be more quiet and perform tail in maneuvers with less oscillation.
When using the InFusion 180 High Performance Tail Rotor, it is important to update your tail rotor PID gains to the following via the Forward Programming menu, as shown above.