GT60 60cc Gas Airplane Engine with Muffler

GT60 60cc Gas Airplane Engine with Muffler
GT60 60cc Gas Airplane Engine with Muffler
RC Club points earned on this item shown at checkout.
ⓘ
Product Details
ORE POWER for 50 cc class aircraft!
The GT60 is everything 50 cc fliers want in a gasoline engine – durable, efficient, easy to operate and high performance. A liner-less cylinder makes the engine light, makes it cool faster and gives better exhaust-scavenging characteristics. Plus, a E-6020 muffler reduces engine noise and directs emissions away from your plane's fuselage.

Quick-starting IG-02 electric ignition system uses 4-6 cell NiCds/NiMHs or 2-cell LiPos.
Rear-mounted Walbro® carburetor is custom-designed for the GT60.
Connecting rod features needle roller bearings at both ends.
Pitts-style E-6020 muffler.
Angled spark plug allows easy installation in tight spaces.
Recommended prop sizes: 22x8, 22x10, 23x8, 24x8, 24x10.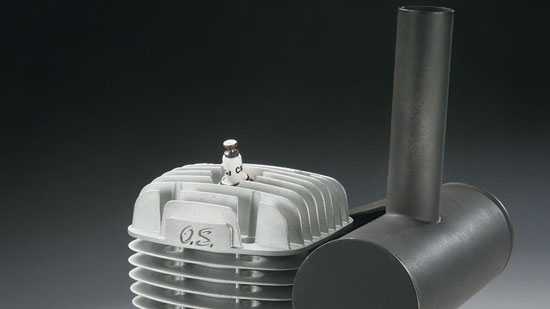 Our pitts-style E-6020 muffler reduces engine noise and increases power while directing harmful heat and exhaust away from your fuselage.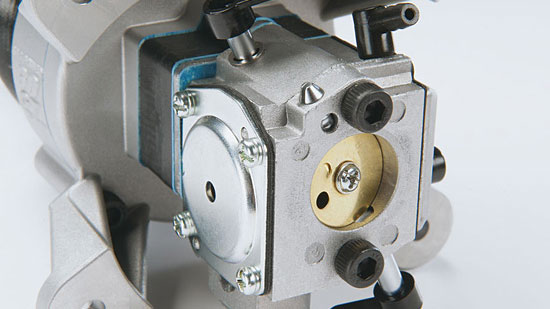 Pilots prefer a rear-mounted carb – and O.S. designers listened. The carb is custom-designed by Walbro specifically for the GT60.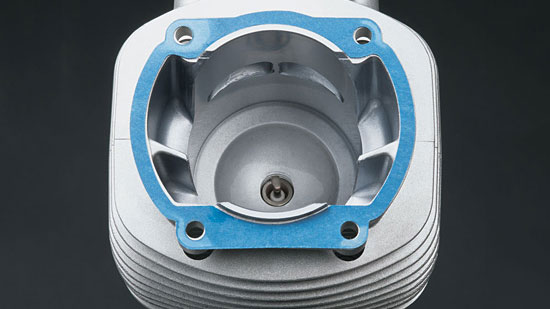 The GT60's liner-less cylinder head lowers weight, improves cooling, and contributes to increased scavenging efficiency.
A choke rod guide has been integrated into the crankcase for effortless set-up.
Product Specifications
| | |
| --- | --- |
| Cylinders | Single |
| Product Width | 3.8 in (97.6mm) |
| Total Weight | 3.71 lbs (1683g) |
| Bore | 1.73 in (44.0mm) |
| Power Type | Gas |
| Plug Type | CM6 Spark Plug |
| Stroke | 1.55 in (39.4mm) |
| Oil Type & Content | 2-cycle oil at 30:1 mix ratio for break-in, 50:1 after break-in |
| Product Length | 6.5 in (166.4mm) from backplate to drive hub |
| Cylinder Type | Linerless cylinder w/integrated head |
| Engine (Only) Weight | 49.38 oz (1400 g) |
| Muffler Type | Pitts |
| Displacement | 3.66 cu in (59.91 cc) |
| Ignition Weight | 3.7 oz (105 g) |
| Muffler Weight | 6.3 oz (178 g) |
| Product Height | 6.9 in (175mm) |
| Prop Range | 22 x 10 - 24 x 10 |
| RPM Range | 1,600 - 8,000 rpm |