GT15 15cc Gas 2-Cycle Airplane Engine with Muffler

GT15 15cc Gas 2-Cycle Airplane Engine with Muffler
GT15 15cc Gas 2-Cycle Airplane Engine with Muffler
Earn
points on this item
ⓘ
Product Details
Solid, gas-powered performance
The GT15 is the newest and smallest offering in the OS Engines gasoline engine line. It weighs only 904g and cranks out over 2 horsepower and 15,000 rpm! Plus, its compact enough to fit in most airplanes that require a 2-stroke 61-size or 4-stroke 91-size engine. The carburetor design is made specifically for this engine. Set also includes an ignition module.

Offers power equivalent to a .90 4-stroke or .60 2-stroke glow engine, with the superior fuel economy advantages of gasoline.
Features the same mounting pattern as the 65AX.
Includes the compact IG-06 ignition module.
Specially designed O.S. carb makes tuning a breeze and delivers excellent throttle response; it comes equipped with a regulator and pump.
A special roller bearing on the large end of the conrod allows for 50:1 fuel/oil mixture.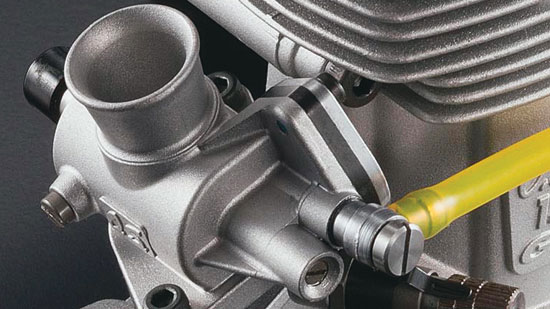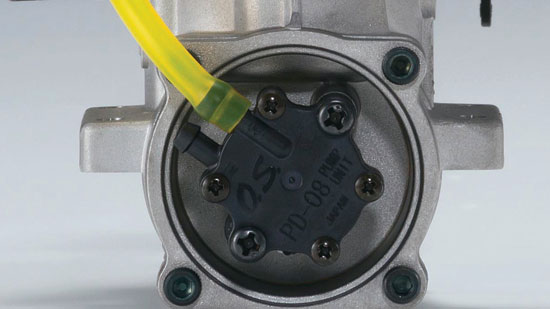 O.S. originally designed compact carburetor expressly for gasoline engine and pump are installed.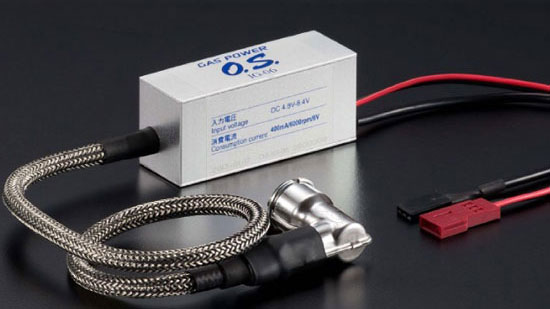 A compact IG-0 Ignition Module is included with the motor for perfect starts every time.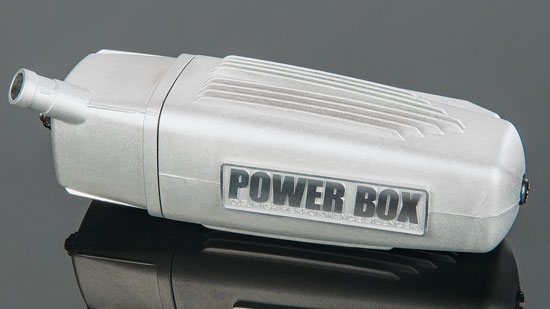 Standard size, lightweight, Powerbox™ muffler
Product Specifications
| | |
| --- | --- |
| Displacement | 0.912 cu in (14.95 cc) |
| Oil Type & Content | 2-cycle oil at 30:1 - 50:1 mix ratio |
| Product Length | 4.2" (106.2mm) from pump to front bearing |
| Crankshaft Threads | UNF5/16-24 |
| Ignition Weight | 3.35 oz (95 g) |
| Muffler Weight | 6.28 oz (178 g) |
| Engine (Only) Weight | 22.26 oz (631 g) |
| Muffler Type | 2-piece aluminum |
| Cylinders | Single |
| Product Width | 2.4" (61mm) at mounting tabs |
| Total Weight | 32 oz (904 g) |
| Bore | 1.091" (27.7mm) |
| Crankshaft Type | Threaded |
| Power Type | Gas |
| Plug Type | CM6 |
| Stroke | 0.976 (24.8mm) |
| Carb Type | Rotary |
| Product Height | 4.3" (109mm) from crankcase bottom to top of cylinder head |
| Prop Range | 13 x 8-11 - 15x8 |
| RPM Range | 2,000 - 15,000 |
| Starter Type | Hand Held Starter |