Backorder
|
Next Shipment February 2024

FT-160 Gemini Twin-Cylinder Ringed 4-Stroke Engine
Backorder
|
Next Shipment February 2024

FT-160 Gemini Twin-Cylinder Ringed 4-Stroke Engine
Estimated Total:
$1,429.99
FT-160 Gemini Twin-Cylinder Ringed 4-Stroke Engine
Estimated Total:
$1,429.99
RC Club points earned on this item shown at checkout.
ⓘ
Product Details
An excellent choice for power and scale appearance!
The twin-opposed cylinder layout of this motor virtually eliminates motor shake to give you more stability in the air than ever, and at incredible power! With an RPM range of 2,000 to 10,000 and two horsepower of output, this is one powerful engine. Everything needed to mount it in your aircraft is included. Pick it up, pick a prop, and enjoy peak performance on demand!
A compact, twin opposed-cylinder engine
Two horsepower peak delivery at 10,000 RPM
Built to last, with ringed piston and ball bearing-supported cam and crankshaft
Two sure-fire #F glow plugs
Engine mount and hardware
Choke valve extension
Locking prop nut assembly
2-Year limited warranty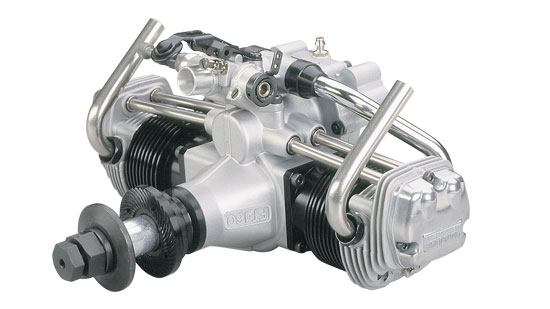 The horizontally-opposed cylinder heads on the Gemini Twin Cylinder FT-160 improve balance, minimize vibration, and deliver the power you need to catapult through the sky.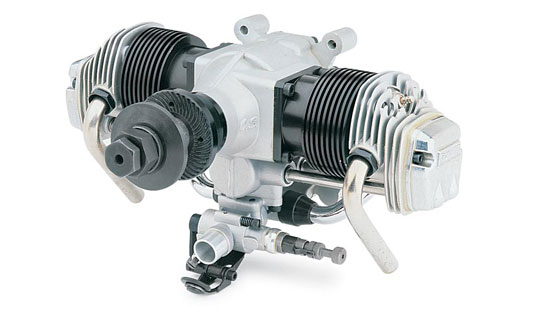 Tough construction, precision fit, and OS quality virtually guarantee top in-flight performance.
Product Specifications
| | |
| --- | --- |
| Cylinders | Twin |
| Product Width | 7.72 in (196mm) |
| Displacement | 0.809 cu in (13.26 cc) x2 |
| Product Length | 4.72 in (120mm) from backplate to front of the drive washer |
| Bore | 1.09 in (27.7mm) |
| Power Type | Glow |
| Plug Type | (2) Type F glow plugs |
| Stroke | 0.866 in (22.0mm) |
| Product Height | 3.15 in (80mm) |
| Prop Range | 15 x 8 - 20 x 6 |
| RPM Range | 2,000 - 10,000 rpm |
| Crankshaft Threads | 5/16-24 |