Love it
Review by Dangino on 27 Jul 2019
review stating Love it
I love this plane!! For the price can't beat it. I fly large scale gas planes and I love just throwing the batteries in and tearing it up with this plane. A ton of power and flys really well. Awesome knife edge and flat spins. Only down side week tail wheel and make sure to put lock tight and a plug over the screws that hold the aileron hinges in place .. the side force generators will keep the screws from coming out but if your not using them nothing will keep the screws from coming out. Thank god I caught it in a preflight check one screw was missing and the other was loose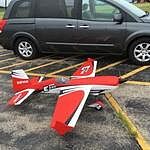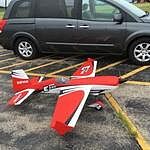 On Extra 330S EP Aerobatic PNP, 2000mm
Extra330
Review by Cycle T. on 15 Jul 2019
review stating Extra330
What a great plane for the money! Running 5000mah 30c batteries and its giving me around 5 min of spirited flight. It flies fantastic and has a tons of power. Super easy build(use to building gas planes) and overall very strong. Thinking of ordering a secound one just to have it.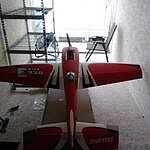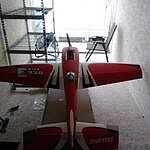 On Extra 330S EP Aerobatic PNP, 2000mm
Andychips
5.0 star rating
Outstanding foam plane
Review by Andychips on 21 Apr 2020
review stating Outstanding foam plane
Got it in last week and have 4 flights on it now. I'll break my review down in steps.

I received it on a huge box. Got itt out and wow ya it's a 27%r.. quality wise it's good. Not the greatest being foam and I REALLY wish these foam planes came with a harder type of clear coat to protect the finish.. I'll keep complaining on every plane review until it happens I guess. I started the assembly and it went together smoothly except for two things. One side of the rear horizontal stab was missing both the nut sleeves for the mounting bolts.. so I glued that side in.. no problem considering I have no need to remove the horizontal stabs. Second was one of the tail gear mounting holes was pumped full of glue..... no idea who thought that was a good idea. 15 minutes of drilling finally grabbed it out in one glob. Other than that it went right together and everything is straight.

Pre flight I started with (2) 6s 5000 mah batteries slid forward about an inch from center. Also added 9 oz. of lead (ya I know) to get to the manuals CG. First flight up it flew perfect.. no trim. I was amazed. I went to do my inverted test and the nose dropped.. I've read other people having Cg troubles but this is a 3D plane so I realize it can be a little lighter in the nose. I'm down to 6.5oz in the nose with the batteries centered on this last flight and it flies level still. Hopefully can remove all that nose weight.

Overall impressions are it's a great plane for the money and it being 12s it roars... vertical performance is excellent.. I set the rates lower for aerobatics And it does great. Control surfaces are the size of a dinner table so ya make sure the rates are dialed down on the maiden. I'm running Low:60%, MID: 75%, HIGH: 100%.. 30 expo all around.. took the plane off in mid and had no trouble..if you can fly the Eflite extra 300, this plane is easier Imo all around...
On Extra 330S EP Aerobatic PNP, 2000mm
Bobby696996
5.0 star rating
its BIG
Review by Bobby696996 on 18 Dec 2018
review stating its BIG
i ordered this not realizing how big it is,its a beauty though.straight forward assembly,large control surfaces.i tried a 6ch reciever and a dx8 but couldnt get the dual elevator servos to work right so i tried a 10ch reciever and finally got that solved.havent got to fly it yet cause it wont fit in my s-10 short bed
On Extra 330S EP Aerobatic PNP, 2000mm
Bankrupt F.
4.0 star rating
Affordable giant scale that flies fantastic!
Review by Bankrupt F. on 18 Apr 2019
review stating Affordable giant scale that flies fantastic!
This plane really has a presence. It is HUGE. If you want to get into bigger 3d planes on a budget, hands down this is the one to get. First let me tell you about the shortcomings and get those out of the way.

The paint and decals are not very good. From about 10ft away it looks good but any closer and you can see paint bleed all over. Second, the servos are an interesting choice. I think they were originally meant for ground vehicles but they do the job. They are also not very smooth when moving them by hand. However, they are quite powerful and decently fast. They are not rated for HV but there is a bec switch to go to 8.4V. I have test flown it on 8.4V without any issues. 3rd is the tail wheel setup. It is aluminum and I suspect on a rough landing it will probably bend or break. Might want to look into upgrading that at some point. 4th, the crappy, undersized pilot figure. That had to go. I ended up removing it entirely and putting a coat of black on the inside of the clear canopy then used welders to re glue it.

Now keeping in mind the price of this giant bird, I can look past all these minor things because dang does it fly GOOD. This is my largest plane in the hanger now, second being my PA XR-61. AUW With 2, 4500mah 6s is around 13.8 lbs, but it flies so light. Such a blast to toss around, even on windy days. I'm not a 3d expert by any means, but I can tell you it does all the basics very well. Rolling harriers, knife edge, flat spins, you name it. I'm in love with this plane. I do want to note that I wouldn't fly it with the recommended 2, 4000mah 6s. Using 4500mah's I had to push the lipos as far forward as I could to achieve proper CG. I would recommend atleast those, if not going with something even bigger like a 5000-5500mah. I got about 7 mins flight time being fairly aggressive with the throttle on the 2 4500mah packs.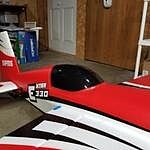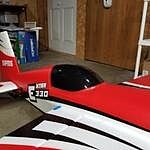 On Extra 330S EP Aerobatic PNP, 2000mm
Q: I have a FMS Extra 330 2000mm that I'm building I sighted down the center line of the fuselage to the tip of the spinner and noticed the tip of the spinner is pointing to the right of center line is this normal? does your engine point to the right also
A: Yes, this is quite normal. It is referred to as right thrust, and it will vary from model to model. Many models will also have some down thrust, this is less common on aerobatic types like the Extra.