Moparmastermind
5.0 star rating
Top line quality
Review by Moparmastermind on 25 Jan 2017
review stating Top line quality
I have had a lot of surface and air radios the DX18 is one of the best. Only thing was the chrome paint. Software updates are ever changing and always improving. Hands down a high quality built case and gimbals are super smooth. All in all a very nice radio. Only change I made was took case apart and had it painted on PPG automotive paint in Audi Samoa Orange.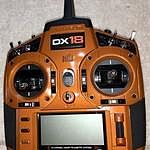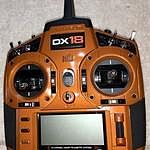 On DX18 18-Channel DSMX Transmitter Gen 2 with AR9020, Mode 2
A control freak's radio of choice
Review by Big M. on 9 Aug 2014
review stating A control freak's radio of choice
I have been toying around in RC for many years, generally trolling around the enthusiast level and having a ball. As an engineer, and now an old engineer, I decided to go absolute top shelf and build a quad copter drone without any compromise whatsoever.

After purchasing a very nice airframe, I talked to my local hobby store that I trust implicitly about a 12 channel radio, and they heartily recommended the DX18. I laid down the gold bullion, and took home a large box, along with Spektrum's 12 channel receiver AR12020.

Being a 25 year laser/vision/robotics engineer (software), I am not usually put off with a little technology, but this took a solid day to get my head around all of the paint pallet of features that this uncompromising radio made available to me. This is not an iPhone.

Once I had the radio totally dialed in and all modes announced correctly and fail safes programmed the way I wanted, I have to say that I was able to get PRECISELY what I wanted out of this radio. My quad is totally dialed in as well and believe me when I say that my standards of uber-precision were never even asked to compromise one iota.

I recommend this radio to those who have an idea that requires great precision, great flexibility, and maximum programming features - your search is over. This is a radio that was set up for the distinguishing flyer that knows what they want and is prepared to move forward until their goal is reached.

Some say that the manual is cryptic, I say that the manual reader must be simple to feel that way. It explained everything I wanted it to explain to me. No complaints.

Have fun with your new toy!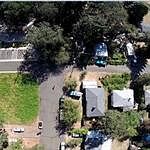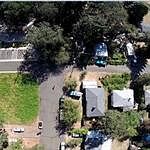 On DX18 18-Channel DSMX Transmitter Gen 2 with AR9020, Mode 2
DX18
Review by Rc C. on 20 Jun 2014
review stating DX18
The Spektrum DX18 is an outstanding radio system. The radio provides every possible function a novice through expert pilot could ever desire. Once I became comfortable with the menus, the radio is extremely easy to use and program.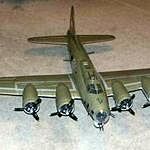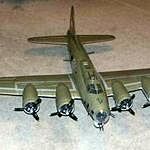 On DX18 18-Channel DSMX Transmitter Gen 2 with AR9020, Mode 2
Outstanding
Review by Carphead on 7 Dec 2018
review stating Outstanding
I love this transmitter. It is very easy to program and intuitive to use. This transmitter will serve all my needs for years to come, but they discontinued it almost a week to the day after I purchased it. I just hope that doesn't foretell poor updating, etc in the future.
On DX18 18-Channel DSMX Transmitter Gen 2 with AR9020, Mode 2