DLE-60 60cc Twin Gas Engine with Electronic Ignition and Mufflers

DLE-60 60cc Twin Gas Engine with Electronic Ignition and Mufflers
DLE-60 60cc Twin Gas Engine with Electronic Ignition and Mufflers
RC Club points earned on this item shown at checkout.
ⓘ
Product Details
In The Box
(1) DLE 60cc Engine
(1) Electronic ignition
(1) NGK CM6 Spark plug
(2) Pitts style mufflers
(1) Engine stand-offs
Needed to Complete
Gasoline with at least 87 octane rating
2-cycle oil, mix ratio for this engine is 30 parts gas to one part oil and must be followed exactly for warranty consideration and optimum performance
4.8 - 12V battery for ignition (separate receiver style pack can be used)
NOTE, 1st version ignition is marked 'A-01' on the label and requires a regulator if using 2S LiPo/LiFe battery If ignition module is the A-02 model it has a built-in voltage regulator. Model A-02 designation is located above the word "Ignition" on top of the case
Propeller: 22x10, 23x8, 23x10, 24x8
Field equipment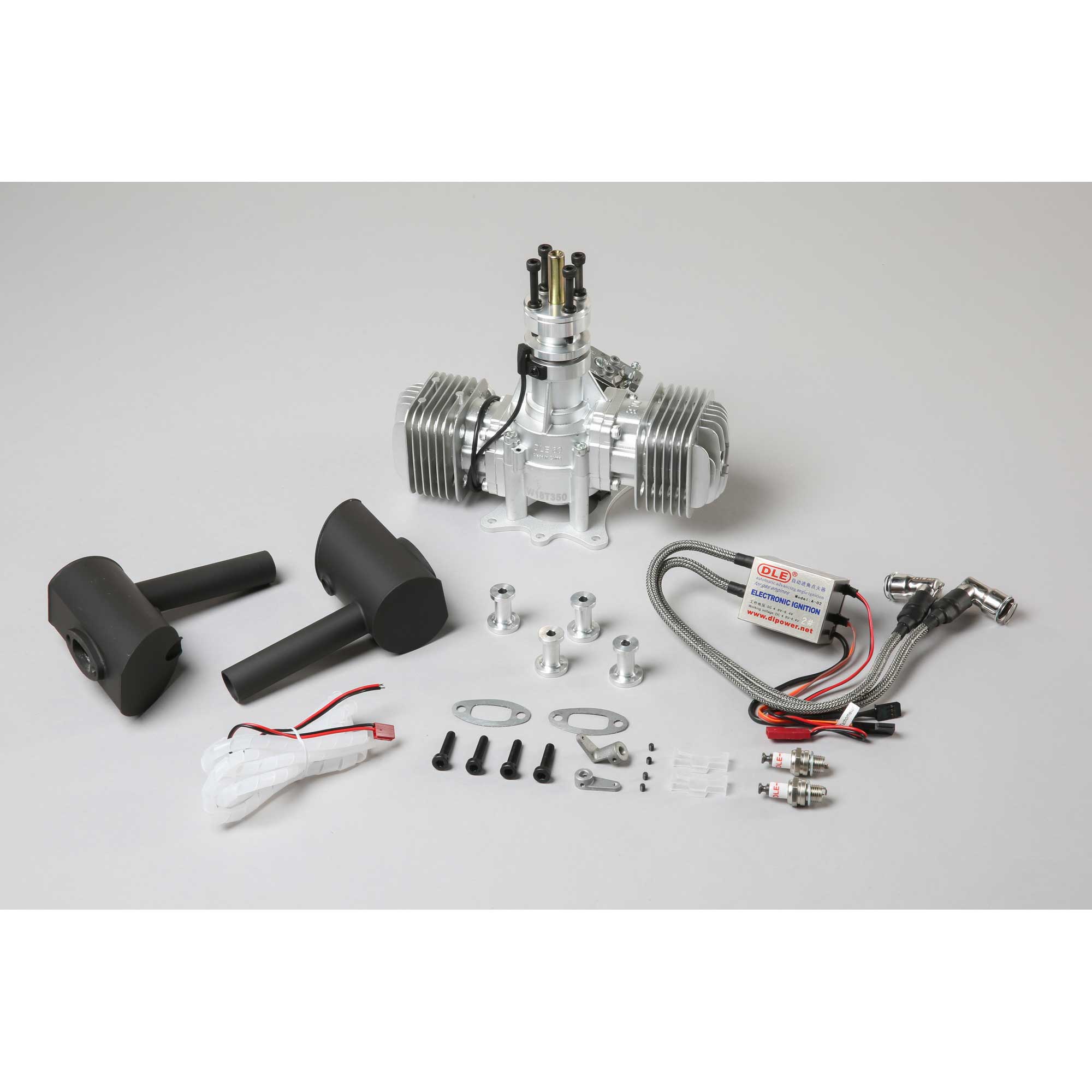 Smooth operator.
If you're looking for smooth, consistent performance in a 60cc engine, look no further. The DLE-60cc Twin delivers that and more! Its twin opposed cylinders provide very smooth operation, while keeping weight low and producing the power your bird requires. Electronic ignition, spark plug and Pitts style mufflers are included.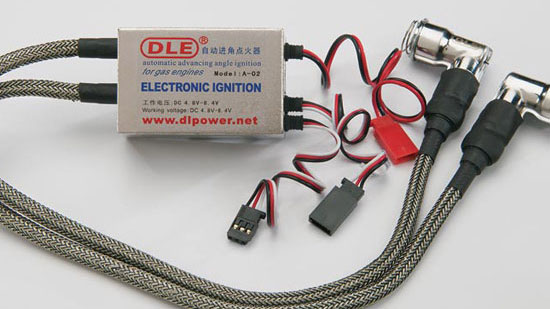 Electronic ignition is the no-hassle answer to simpler starts, higher performance and minimal RF noise.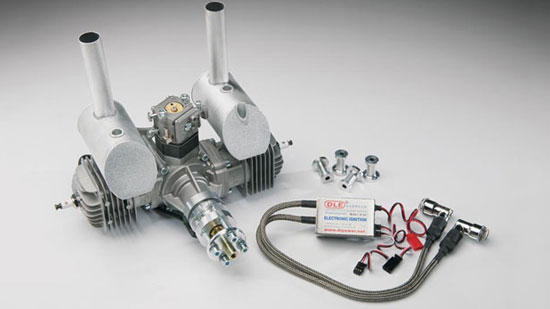 With DLE, accessories are an added value instead of an extra cost.
Product Specifications
| | |
| --- | --- |
| Engine (Only) Weight | 55 oz (1,560g) |
| Muffler Type | 2-piece aluminum |
| Cylinders | Twin |
| Product Width | 8.5" (276mm) from spark plug to spark plug |
| Total Weight | 4.3 lbs (1936 g) |
| Ignition Weight | 5.6 oz (160 g) |
| Muffler Weight | 5.6oz (160g) |
| Product Height | 3.6" (92mm) |
| Prop Range | 22 x 10 - 24x8 |
| Starter Type | Hand Held Starter |
| Bore | 1.42" (36mm) |
| Crankshaft Type | Threaded |
| Power Type | Gas |
| Plug Type | NGK CM6 |
| Stroke | 1.18" (30mm) |
| Displacement | 3.7 cu in (61cc) |
| Oil Type & Content | 30:1 2-cycle oil mixture |
| Product Length | 6.3" (160mm) from end of standoff to prop hub |