Conscendo Advanced 1.5m PNP

Conscendo Advanced 1.5m PNP
Product Details
Video Overview
Enjoy air time anytime from parks to wide open mountain slopes and everywhere in between. The sleek airframe of the ParkZone Conscendo Advanced 1.5m sport glider cuts through the air with a high level of efficiency. The simple configuration without landing gear keeps weight and drag to a minimum while a generous amount of wing area delivers high lift potential and low touch-down speeds. The plug-in wing captures a strong carbon-fiber joiner tube and its two-piece design makes assembly fast and storage compact. The upgraded brushless power system is a potent package aimed at providing fast climbs and long flight times with a 3S LiPo battery. After a quick and easy hand launch you can climb to altitude quickly where you can bring the throttle down, watch the propeller fold away and catch thermal updrafts. Or you can keep the power on and utilize four-channel control to take this model beyond the glider experience with surprisingly crisp sport aerobatic performance. Plus, you can practice flying this aircraft in the RealFlight® simulator!

Needed to Complete
Full-range, 4+ Channel Transmitter and Receiver
1250–1350mAh 3S 11.1V 20C LiPo Flight Battery
3S compatible LiPo Charger
What's in the box?
(1) Conscendo Advanced PNP
(1) 370-Size Brushless Outrunner Motor
(1) 30A Brushless, Brake Enabled ESC
(4) ParkZone SV80, 9 gram servos
(1) 9.5 x 7.5 inch, Folding Prop
(1) User Manual
Brushless Power System
The power system features an efficient 370-size brushless outrunner and a 30-amp ESC that when combined with your 1300mAh 3S 20C Li-Po battery delivers outstanding thrust. The ESC brake function automatically folds the propeller to increase glide performance and landing safety. (battery sold separately)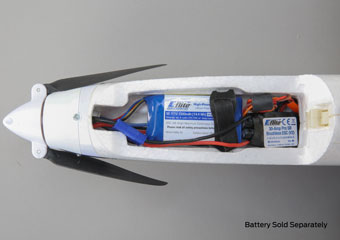 Durable Construction
Construction with durable EPO foam makes it possible to replicate complex shapes in a lightweight form with precision. The fuselage in particular features carbon and composite reinforcement that allows the Conscendo to endure belly landings and prolonged dives. The result is an easy to maintain appearance that allows the most satisfying flight experience possible to shine through.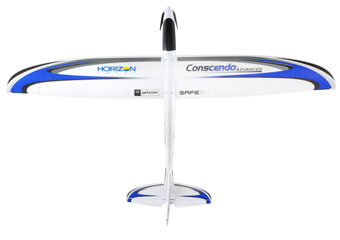 Fast Assembly
Out of the box, final attachment of the horizontal stabilizer and carbon tube reinforced, two-piece wing is simple. Each wing panel features a dedicated aileron servo for hassle-free control that's precise.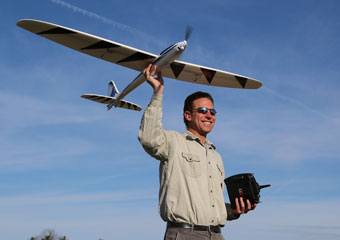 Plug-N-Play® Finish
The Plug-N-Play completion level means that the ideal electric motor system and servos you need to enjoy the full potential of the Conscendo Advanced are already installed. All you have to do is perform the final glue-free assembly, and connect your favorite full-range, 4+ channel radio system. In fact, most pilots can have this model flight-ready in the time it takes to install a receiver and charge a battery. (transmitter, receiver, battery, and charger sold separately)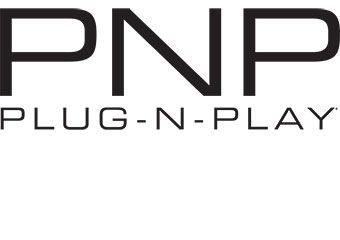 Product Specifications
| | |
| --- | --- |
| Completion Level | Plug-N-Play |
| Power Type | Electric |
| Material | Foam |
| Motor Size | 370 1100kV Brushless outrunner |
| Product Length | 39.6 in (1005mm) |
| Recommended Motor Battery | 1300 3 cell Li-po (sold separately) |
| Wingspan | 59.0 in (1500mm) |