Discontinued
|
This Item is No Longer Available

Carbon-Z Cessna 150 2.1m BNF Basic with AS3X and SAFE Select
Discontinued
|
This Item is No Longer Available

Carbon-Z Cessna 150 2.1m BNF Basic with AS3X and SAFE Select
Product Details
In The Box
(1) Carbon-Z Cessna 150 BNF Basic
(1) User Manual
Needed to Complete
(1) Full-range, 6+ Channel DSMX®/DSM2® Transmitter
(1) 4-6S 4000-7000mAh LiPo Battery
(1) 4-6S Compatible LiPo Charger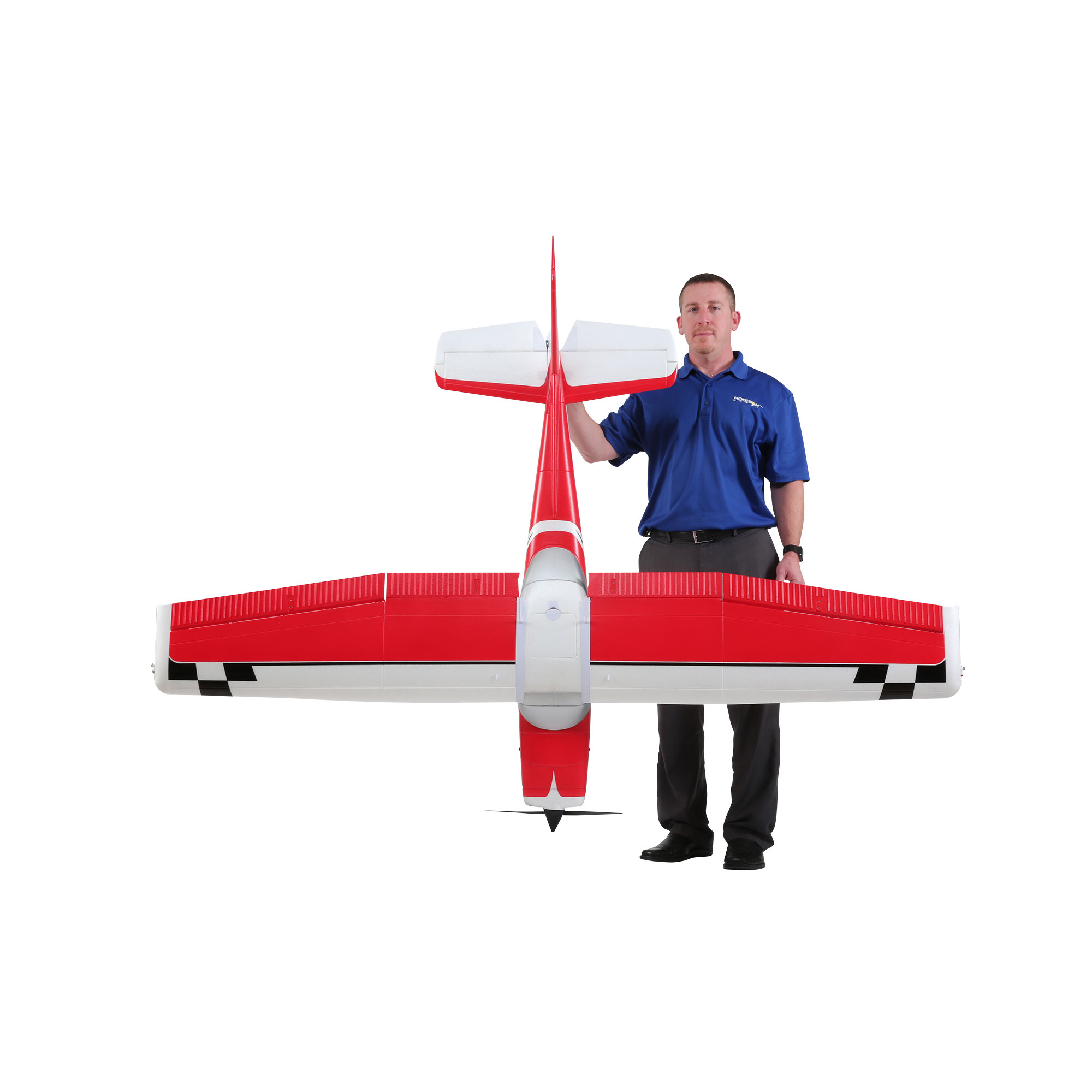 Key Features
A large sport-scale model that can do it all
Wide flight envelope - mild to wild
Scale details include LED lights, flaps, wheel pants and more
No tools required for field assembly
Innovative hands-free servo connection system
Two-piece wing assembly for easy transport
AS3X® receiver with optional SAFE Select technology
Powerful brushless motor with 60A ESC
Large, easy-access battery hatch for 4S-6S 4000-7000mAh LiPo packs
Vibrant Aerobat trim scheme
Rough-field landing gear with shock-absorbing nose strut
Optional floats (sold separately)
Practice flying this aircraft in the RealFlight® simulator!
Video Overview
Overview
Enjoying a giant-scale flying experience is easier than you might think with the Carbon-Z® Cessna 150. This Bind-N-Fly® Basic version includes a brushless power system and comes with the servos and a Spektrum™ AS3X receiver with optional SAFE® Select technology installed.
Incredible Scale Detail and LED Lights
This stunning reproduction of one of Cessna's most popular aircraft measures 84-inches from wingtip to wingtip and comes loaded with scale details. These include things like pre-installed LED lighting, a shock-absorbing nose strut, fully functional flaps and wheel pants. Other scale touches include molded panel lines and control surfaces that are corrugated like those on the full-scale version.
Wide Flight Envelope
The inherent stability of the high-wing Cessna design and smooth response of the AS3X receiver will immediately put newer pilots at ease. Experienced pilots will love the wide flight envelope and abundance of power. Slow and scale flight, lazy 8s, knife-edge maneuvers, rolling circles - it can do it all.
Brushless Power System and Functional Flaps
The powerful brushless motor is paired with a 60A ESC that can handle a variety of 4-6S 4000-7000mAh batteries so you can make the flying experience as mild or wild as you want. All this available power, along with the functional flaps, gives the airplane impressive short-field takeoff and landing performance, too.
Fast Field Assembly and Hands-Free Servo Connectors
After initial assembly, you won't need any tools to attach or remove the wings at the field. You don't even have to touch the servo leads. The innovative Hands-Free Servo Connection System automatically plugs in the wing servos and LED light connectors whenever you attach the wing.
AS3X Receiver with Optional SAFE Select Technology
The model's AS3X (Artificial Stabilization - 3-aXis) receiver works behind the scenes to smooth out the effects of wind and turbulence. The result is a sense of stability and precision that makes you feel like you're flying an expertly tuned aircraft.
This receiver also features optional SAFE Select technology that you can turn on and off with the flip of a transmitter switch. With SAFE Select technology activated, you get:
Pitch and Bank Angle Limits

These keep the aircraft from rolling or pitching upside down. They also prevent excessive climb or dive angles during takeoff and landing.

Automatic Self-Leveling

Instantly returns the wings to level when the sticks are released.
Optional Float Set and Accessories Available Separately
You have the option of installing floats with a working water rudder so you can fly off water (requires EFLA5600 and EFLA5605, both sold separately). Installation is easy and can be done in just a few minutes.
Product Specifications
| | |
| --- | --- |
| CG (Center of Gravity) | 95-105mm back from leading edge @ wing root |
| Completion Level | Bind-N-Fly Basic |
| Propeller Size | 15 x 7 |
| Recommended Motor Battery | 4-6s 4000 - 7000mAh LiPo (Not Included) |
| Product Length | 61.8 in (1570mm) |
| Minimum Required Radio | 5+ channels |
| Outer Diameter | 0.55 in (14mm) |
| Speed Control | Included |
| Wing Area | 1053 sq in (68 sq dm) |
| Motor Size | 50-size brushless outrunner (installed) |
| Approximate Assembly Time | Less than 1 Hour |
| Flaps | Yes |
| Receiver | Included |
| Power Type | Electric |
| Skill Level | Level 2 |
| Wingspan | 83.7 in (2125mm) |
| Spinner Size | 62mm |