Discontinued
|
This Item is No Longer Available

Aire-Batix 1.4m PNP
Discontinued
|
This Item is No Longer Available

Aire-Batix 1.4m PNP
Product Details

The Force RC® Aire-Batix™ 1.4m sport plane is a high-wing model designed to be durable with powerful performance focused on fun. Bolt-together construction means that no glue is required so you can get airborne in no time at all. Lightweight EPO foam construction allows its hollow-core structure to provide excellent strength and durability. Its wide main landing gear is made from high-strength aluminum and offers a stance that makes it possible to fly from rougher fields and grass. The semi-symmetrical airfoil offers natural stability and aerobatic maneuverability beyond the basics. The vented battery compartment fits 3S LiPo batteries from 2200–2400mAh. Factory installed LEDs in the wingtips help you maintain orientation even in low light. Equipped with a high-power brushless motor system, the Aire-Batix sport plane is an excellent transition model for intermediate pilots wanting to move up and experts craving everyday flying fun.
Video Overview
Needed to Complete
Full-range, 4+ channel transmitter and full-range, 4+ channel receiver
2200–2400mAh 3S 11.1 Li-Po flight battery
Suitable Li-Po charger
What's in the box?
(1) Aire-Batix™ 1.4m PNP Airplane
(1) Force RC 40 AMP Brushless ESC
(1) Force RC B15 BL Outrunner Motor, 880 kV
(1) Force RC Aileron, Elevator and Rudder Servos
(1) User Manual

Durable
The lightweight, hollow-core structure is made out of durable EPO material reinforced with light plywood and composites. Strong aluminum landing gear provides wide-stance stability and excellent ground clearance for handling rougher fields and grass.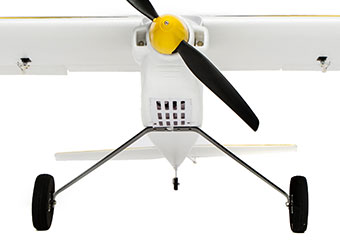 Aerobatic
The high-wing design offers natural flight stability while its semi-symmetrical airfoil and large control surfaces give control versatility that makes a wide-range of aerobatic maneuvers possible.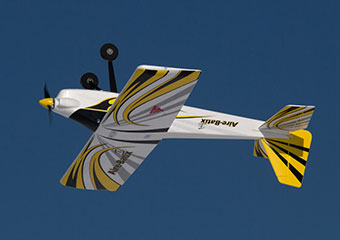 Well Powered
The high-power brushless motor system operates on popular-size 3S LiPo batteries to offer efficient power with great performance that can suit a variety of maneuvering capabilities.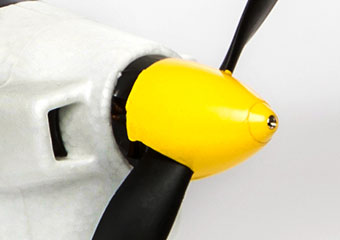 Well Equipped
Independent servos on the rudder, elevator and ailerons deliver crisp control intermediate to expert pilots can appreciate.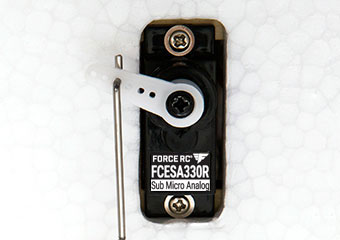 Easy Assembly
No glue is required for assembly. All of the electronics are factory-installed. The tail surfaces and wings simply screw into place.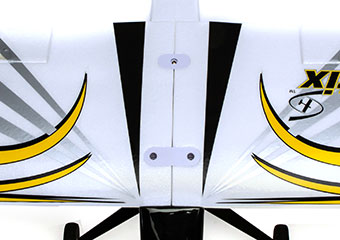 Vivid Appearance
Great looks are provided by the factory-applied graphics in vivid colors that make orientation in the air easier to recognize.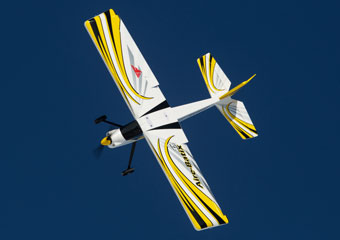 LED Lighting
Operational LED lights in the wings provide additional flight orientation recognition especially beneficial in low-light conditions.