Really fun to fly
Review by Dr F. on 14 Dec 2019
review stating Really fun to fly
This is a great little plane, easy to fly and lots of fun either on AS3 or fully manual. Its my go to winter flier because it packs in the car with ease and it flys for 15 minutes on one 3c 2200. I read the reviews before buying and it is true that the front wheel and nose are weak points but if you land on the rear wheels you will have no problems. If you can't land it like that you can do what I did and convert to a tail dragger (see photos) very easy to do and cheap. Tear out the nose wheel entirely including disconnecting the linkage to the rudder servo, mount a lite wheel (carbon fiber) landing gear with the wheels an inch in front of the leading edge of the wing and you have a great flying taildragger. I added a nose bumper just in case, again easy to do. Have flown and landed it at least a dozen times, great even in the wind. Can poke around at low throttle or really zips around at full. It's mild to wild. Get one and modify if you want.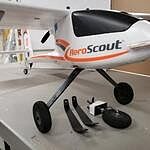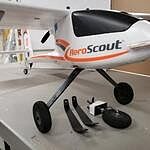 On AeroScout S 1.1m RTF
Monster D.
5.0 star rating
Great little starter
Review by Monster D. on 18 Mar 2020
review stating Great little starter
Ok I don't usually write reviews but here it goes...
Got this plane about 2 months ago and have about 15 flights on it, started on full safe and she flies awesome! Picked up Real Flight 9 and been playing that for sometime and it really gained the confidence I needed, I'm no longer in safe with this plane and the nerves are gone when I'm out, I have 2 batteries for it and use every ounce of them when I'm out and usually race home to charge em both and go back out, i highly recommend this RTF as a first plane as it's taught me a lot about flying, this is my first ever plane and I haven't crashed it yet so I can't speak of the durability of it. Just watch the wind, the wind takes this plane for a ride lol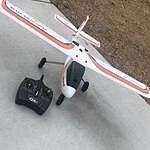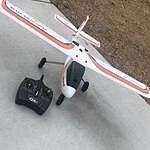 On AeroScout S 1.1m RTF
Rentman27
5.0 star rating
69 years old and always wanted to fly an airplane.
Review by Rentman27 on 23 Jun 2019
review stating 69 years old and always wanted to fly an airplane.
I had two fights without incident.
Fly's great in training mode, building up my confidents to switch modes but not yet.
I am happy a plane like this can introduce other people into the hobby without so much fear.
The only bummer is I tried to order two extra batteries and found out they are on back order.
The back order tells me a lot of people love the AeroScout.
Best Regards.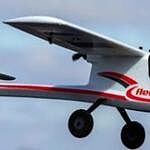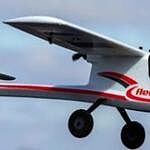 On AeroScout S 1.1m RTF
196664ever
5.0 star rating
Great trainer
Review by 196664ever on 6 Jul 2019
review stating Great trainer
This hand's down is a perfect airplane, it's very durable, handles very well almost climbs vertical, takes off and land's good on not the best runway I would recommend this to beginner or experience pilot's great job again hobby zone, I do have one suggestion mabey extend the lead on the smart battery match the plug in lead, but it's not a major issue just a suggestion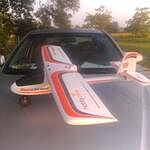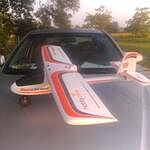 On AeroScout S 1.1m RTF
Dtkddominick
5.0 star rating
Durable, Resilient & Loads of Fun!!!
Review by Dtkddominick on 15 Apr 2020
review stating Durable, Resilient & Loads of Fun!!!
So, like some other reviewers, I don't often write reviews, but I just have to for this one. My son (12) had wanted an RC plane for Christmas, so we went with another company and got him a "trainer". After a few flights (and subsequent rough landings), the motor mount broke. We went to our semi-local (we live in th country) hobby shop, however the plane that we had gotten, had been discontiuned and we were not able to get a replacement part. The owner of the shop recommended this plane and I am so glad that he did. My son and I have had so much fun flying this plane right out of the box!!! I will confess, that this plane has been in a couple of trees, bounced a few times and even enjoyed a couple of nose dives, yet, with just a few repairs, it is up and flying again. I can not say enough about how much fun we have had, except to say that I went back and bought the Timber Basic BNF and have already had that up and going! As I said in my title, great planes, very durable & loads of fun!!!! Happy Flying!
On AeroScout S 1.1m RTF
Q: IS TRANSMITTER ALREADY BOUND TO RECIEVER IN THE RTF VWERSION?
A: Yes the transmitter is prebound. Rebinding is also a simple process if required.
Q: What is the maximum milliamp battery this can handle?
A: Physically, 2200mAh is the largest battery that fits comfortably while keeping the balance within range.
Otherwise, the electronics are not affected by the battery capacity.