Damon0306
5.0 star rating
Excellent little helicopter
Review by Damon0306 on 16 Mar 2019
review stating Excellent little helicopter
My first helicopter, really enjoying it, Fun to fly. Liked it so much that I picked up a second one just for a backup.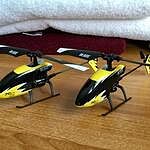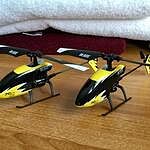 On 70 S RTF with SAFE Technology
Fantastic micro heli
Review by Rick M. on 22 Aug 2018
review stating Fantastic micro heli
Stable flyer, very durable and enjoyable to fly indoors. In low rate indoors it will hands-off hover. Very happy with this for the price! Do a little research and you can find the right deviation protocol for it. With the ability to tune it could be incredible.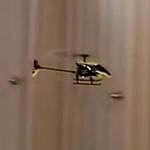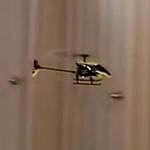 On 70 S RTF with SAFE Technology
Great beginner heli
Review by Keanu on 15 Jul 2020
review stating Great beginner heli
Great helicopter to introduce you into how these things react. Love everything about this thing. Had an issue with mine holding a charge, but these guys made it right.
On 70 S RTF with SAFE Technology
Nowhereman
5.0 star rating
What a wonderful little machine!
Review by Nowhereman on 20 Mar 2020
review stating What a wonderful little machine!
This tiny helicopter is so easy and fun to fly that a beginner (namely yours truly) will think they can fly anything! (Spoiler alert! You can't. Take your time and find a mentor.) Remarkably stable and surprisingly zippy in dual-rates, this little bird will have you giggling like a schoolgirl as you dash around your living room. Tough and intelligently designed, it'll happily accommodate your learning curve. Read the manual, get to know the model, and you'll find as many faults as I have......none!
On 70 S RTF with SAFE Technology
What a fun little heli!
Review by Bobex on 7 Mar 2019
review stating What a fun little heli!
First off, this is a great little heli, and a lot of bang for the buck.

Things to comment on:

The throttle response is fairly slow, but this only reminds you why you want to grow past the inertia curve and reach for a collective pitch. It's ok to take your time, tho - it's taken me 10 years!

As others have mentioned, I don't understand why they added a lead to the battery and increased the price from $4 to $10, much less making it non interchangeable with the rest of you UMX fleet.

I think the controller is just fine. But, I hate filling my drawers with unnecessary transmitters. Please, Horizon Hobby, offer a BNF version of ALL of your RTF models!!
On 70 S RTF with SAFE Technology