55AX ABL .55 Airplane Glow Engine with Muffler

55AX ABL .55 Airplane Glow Engine with Muffler
Same mounting dimensions as the O.S. Max .46 AXII
Advanced Bi-Metallic Liner process uses a double layer of plating material rather than one thick layer.
Plating process is more consistent, resulting in a more precise fit between piston and sleeve for better compression and longer life.
Angular head design offers increased surface area for better cooling.
40K Carburetor with diagonally placed needle valve eliminating remot needle valve placement
Two year limited warranty beginning at date of purchase
55AX ABL .55 Airplane Glow Engine with Muffler
RC Club points earned on this item shown at checkout.
ⓘ
Product Details
In The Box
O.S. Max 55 AX ABL Aircraft Engine with E-3071 Muffler
40K carburetor
#8 glow plug
3.5" (90mm) long needle valve
Extension cable and two 3x35mm muffler
Product Manual
Needed to Complete
Aircraft blend fuel containing 5%-20% Nitromethane with at least 18% lubricant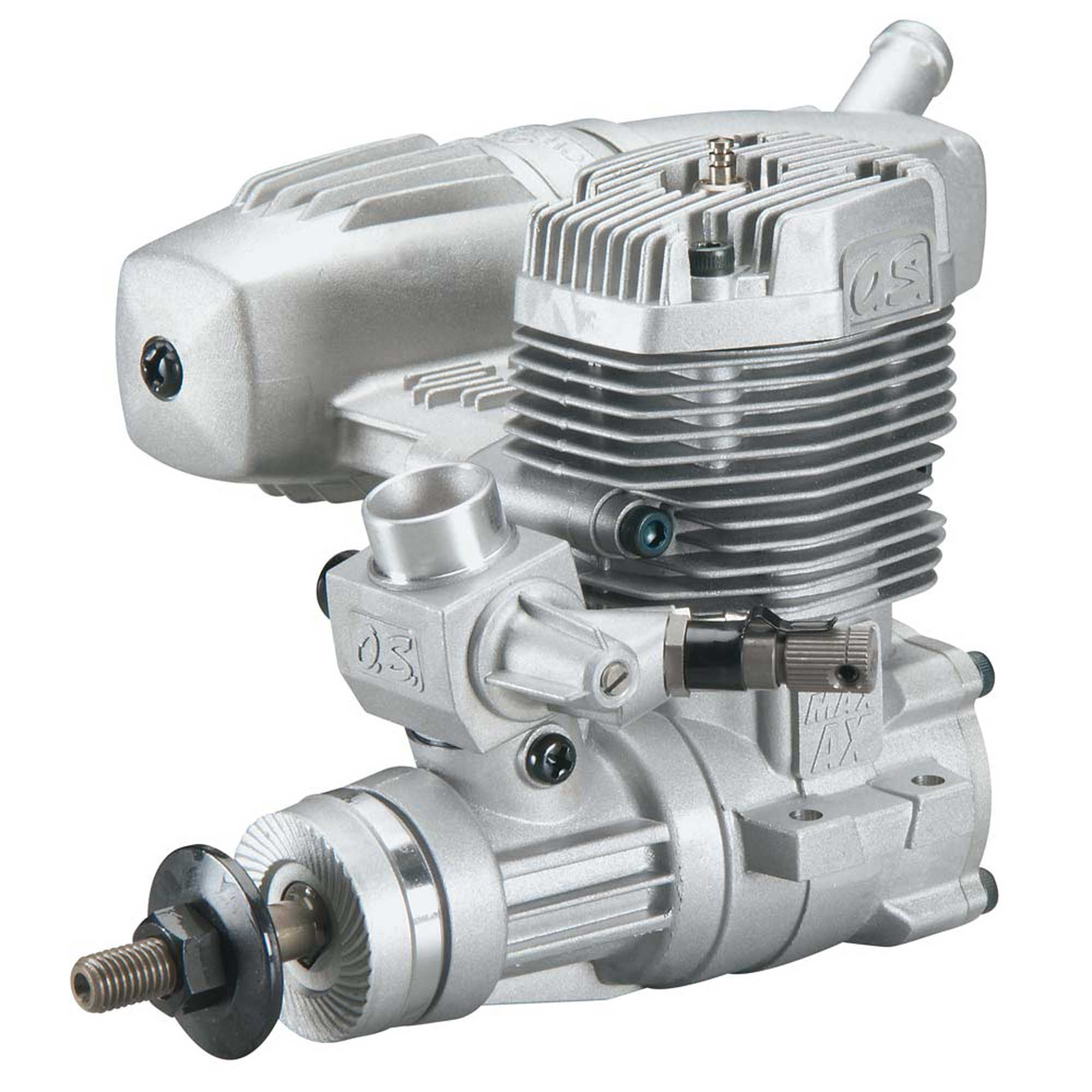 Get .50 size power into your .40 size aircraft
The 55AX is better than ever, with an improved carburetor and muffler. You get the same phenomenal power, with the convenience and safety of a rear angled needle valve on the carb and a squared off muffler for easier cowling installation. If you want .50 scale power that fits conveniently in .40 size planes, get the 55AX and get flying!

Comes with the E3071 muffler for quiet efficiency.
40K carburetor has a diagonally placed needle valve so you don't need a remote needle valve.
Mounts directly into the bolt pattern for the 46AX.
Advanced Bimetallic Liner (ABL) uses two alloys to provide a durable layer between the brass liner and piston.
Recommended prop sizes: 12x7, 12x8, 13x6, 13x7.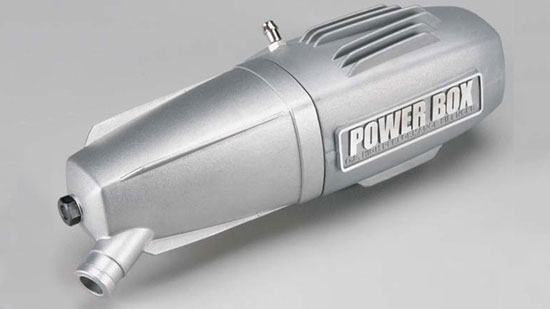 The large-chambered muffler reduces sound without reducing power.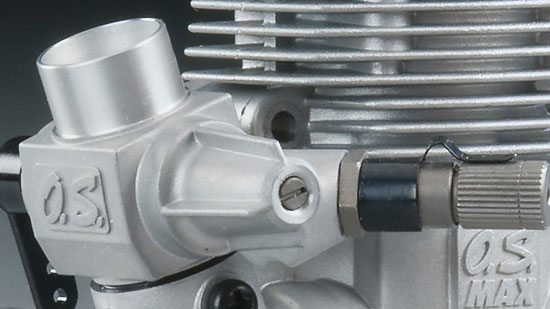 The 40K carburetor includes a diagonally placed needle valve so there's no need for a remote needle valve.
Product Specifications
| | |
| --- | --- |
| Product Height | 3.6" (91.1mm) crankcase botton to top of cylinder head |
| Prop Range | 11x6 - 13x6 |
| RPM Range | 2,000 - 17,000 |
| Bore | 0.91" (23mm) |
| Crankshaft Type | Threaded |
| Power Type | Glow |
| Plug Type | O.S. #8 |
| Stroke | 0.85" (21.5mm) |
| Displacement | 0.545 cu in (8.93cc) |
| Oil Type & Content | At least 16% synthetic lubricant |
| Product Length | 3.4" (85.5mm) from back plate to front of drive hub |
| Cylinders | Single |
| Product Width | 2.4" (61mm) at mounting tabs |
| Engine (Only) Weight | 0.89lbs (404g) |
| Muffler Type | 2-piece aluminum |
| Crankshaft Threads | 1/4-28 |
| Muffler Weight | 4.23 oz (120 g) |