50SX-H Hyper Ringed .50 Helicopter Engine

50SX-H Hyper Ringed .50 Helicopter Engine
Ideal for use in any 50 class helicopter
Head design offers improved combustion efficiency for stable hovering and aerobatic flight
Large 0.39" (10mm) diameter carburetor intake for greater running stability
Two year limited warranty
50SX-H Hyper Ringed .50 Helicopter Engine
Earn
points on this item
ⓘ
Product Details
In The Box
One O.S. Max .50 SX-H Helicopter Engine with Hyper Cooling Head
60LH carburetor
decal sheet
#8 glow plug
instruction manual
Needed to Complete
10% to 30% nitro Fuel with at least 18% lubricant (Helicopter Mix)
Starting equipment
A "Hyper" engine for hyper heli performance!
The 50SX-H Ringed Hyper is ideal for 50-class helis, with improved combustion efficiency for super-stable hovering and aerobatics.

For over-the-top flying excitement, the 50SX-H Ringed Hyper engine is the clear favorite!
Actually mounts in the same space as a .30-size application.
The 60LH carburetor features 1.5mm more bore, to increase overall power.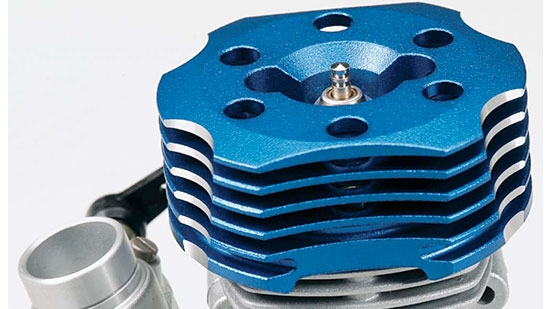 Besides good looks and excellent cooling, the 50SX-H Ringed Hyper engine's machined blue alumite heat sink head also boosts combustion efficiency for more power stability.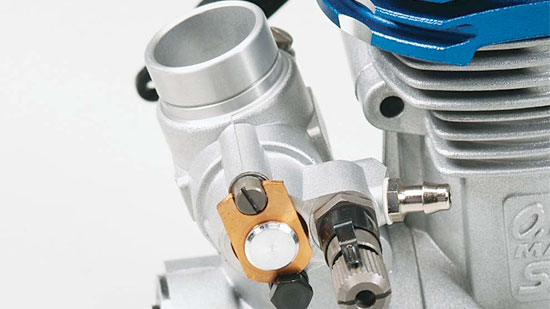 The Hyper version weighs less than the 50SX-H, but delivers more horsepower for higher rotor speeds.
Product Specifications
| | |
| --- | --- |
| Engine (Only) Weight | 14.33 oz (406 g) |
| Crankshaft Threads | UNF1/4-28 |
| Bore | 0.866 in (22mm) |
| Crankshaft Type | Threaded |
| Power Type | Glow |
| Plug Type | O.S. #8 |
| Stroke | 0.847 in (21.51 mm) |
| Cylinders | Single |
| Product Width | 2.0 in (52 mm) at mounting tabs |
| Product Height | 3.6 in (92.3 mm) bottom of crankcase to top of cylinder head |
| RPM Range | 2,000 - 20,000 rpm |
| Displacement | 0.49 cu in (8.17 cc) |
| Product Length | 3.4" (85.7mm) from backplate to front bearing |
| Product Weight | 14.33oz (405.4g) |