Discontinued
|
This Item is No Longer Available

360 CFX 3S BNF Basic
Discontinued
|
This Item is No Longer Available

360 CFX 3S BNF Basic
Product Details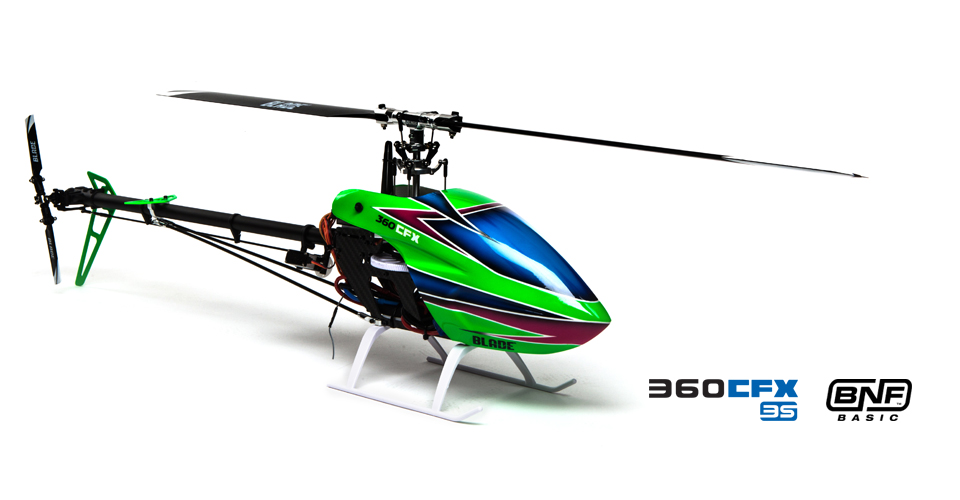 The Blade® 360 CFX 3S BNF Basic offers a fantastic heli for intermediate pilots to step up into high performance aerobatics with the convenience of a performance tuned 3S power system without sacrificing optimized servo geometry, metal gear servos, and carbon fiber frame. The high-end and proven components of the 360 CFX platform provide intermediate heli pilots everything needed to step into this size of heli. Plus, it comes ready to go right out of the box with Bind-N-Fly convenience. All you have to do is charge and install a compatible 3S 3000mAh battery, bind the heli to your compatible 6+ channel transmitter, and start performing thrilling aerobatic maneuvers.
Video Overview
Needed to Complete
6+ Channel Spektrum Air Transmitter
3000mAh 3S 11.1V 30C LiPo battery
Compatible 3S LiPo Charger
What's in the box?
(1) Blade 360 CFX 3S Heli
(1) Spektrum AR636A AS3X Receiver
(1) Spektrum Metal Gear Tail and Cyclic Servos
(1) Blade Brushless Outrunner Motor
(1) Blade 45A Brushless ESC
(1) User Manual

Proven Platform
The proven and popular 360 CFX platform is now widely accessible in a convenient 3S package.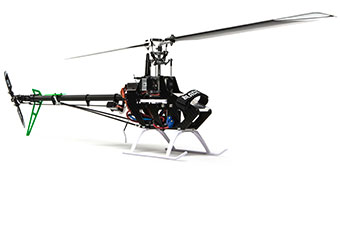 Optimized Servo Geometry
Allows the pilot to take advantage of the flybarless unit by letting the servo inputs go directly to the swashplate with the least mechanical loss.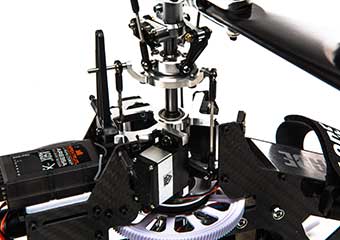 360mm Carbon Fiber Blades
Included carbon fiber main rotor blades provide clean and precise control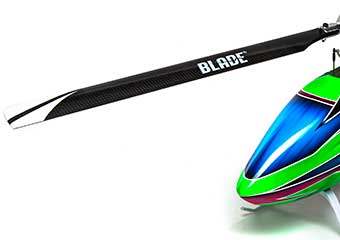 Metal Gear Tail and Cyclic Servos
The Spektrum servos for the cyclic and tail control feature robust metal gear movement and digital precision with a response speed to meet the demanding workload of flybarless mechanics.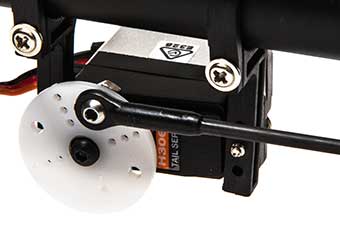 Brushless Outrunner Motor
High-torque outrunner motor installed offers pro-level power and output for aerobatic performance that is sure to impress.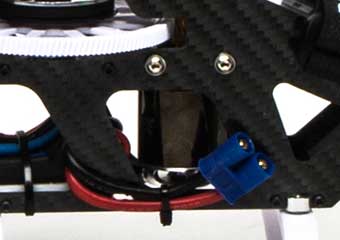 Fully assembled
BNF Basic completion gets pilots in the air in no time. Simply charge and install a 3S 3,000mAh battery and you're performing impressive maneuvers.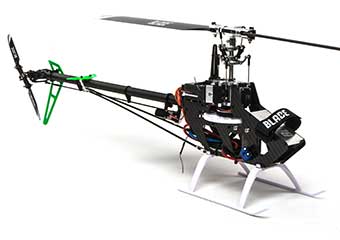 Spektrum™ AR636A AS3X® Receiver
The pre-tuned AS3X receiver provides impressive control and flight performance.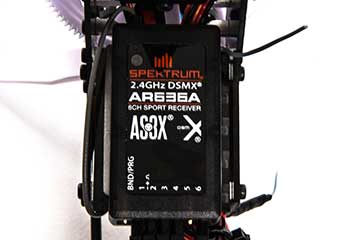 Lightweight and Rigid
CNC aluminum and carbon fiber frame components offer a great blend of rigidity and durability while maintaining a lightweight profile.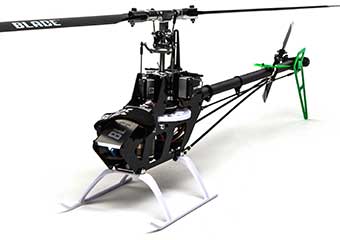 Helical Main Gear
Strong helical gear provides consistent power and rotation, perfect for those looking to push the limits.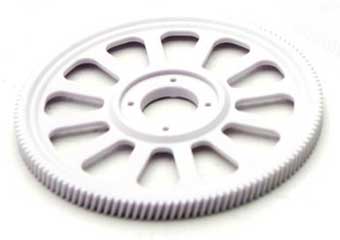 Belt-driven tail design
A belt driven collective pitch tail design provides rock solid tail performance and control.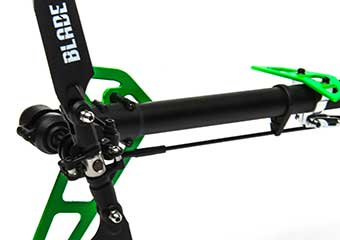 Fiberglass Canopy
Simply standing still, the performance potential of the 360 CFX 3S is proven vividly in the brilliant color and high-gloss finish of the fiberglass canopy.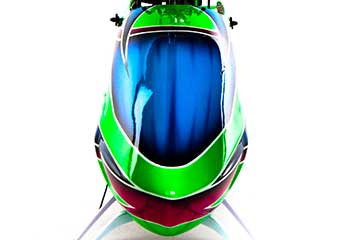 Product Specifications
| | |
| --- | --- |
| Main Motor Type | Brushless Outrunner |
| Main Rotor Head Type | Collective Pitch (CCPM) Flybarless |
| Product Width | 110mm |
| Approximate Assembly Time | Less than 1 Hour |
| Approximate Flight Time | 4 minutes |
| Tail Drive | Belt Drive |
| Completion Level | Bind-N-Fly |
| Main Blade Material | Carbon |
| Main Rotor Diameter | 790mm |
| Product Height | 215mm |
| Tail Blade Material | Plastic |
| Tail Rotor Blade Length | 65mm |
| Skill Level | Level 3 |
| Swashplate Type | 120 degree CCPM |
| Battery | Sold Separately |
| Main Frame Material | Carbon |
| Product Length | 670mm |
| Canopy/Body Material | Fiberglass |
| Receiver | Included |
| Channels | 6 |
| Main Rotor Blade Length | 350mm |
| Speed Control | Included |