Discontinued
|
This Item is No Longer Available

1/8 Aero Kit with Spoiler and Stiffeners: 1/8 On-Road Bodies
Item No.
PROTOform - Pro-line Racing -
PRM172500
Discontinued
|
This Item is No Longer Available

1/8 Aero Kit with Spoiler and Stiffeners: 1/8 On-Road Bodies
Item No.
PROTOform - Pro-line Racing -
PRM172500
Product Details
In The Box
Die-cut rear spoiler (1 pc)
Spoiler mounting hardware (4 pcs)
Large Rear Stiffener (1 pc)
Medium side stiffeners (2 pcs)
Small side stiffeners (2 pcs)
Double-sided mounting tape (5 pcs)
PROTOform decals (1 pc)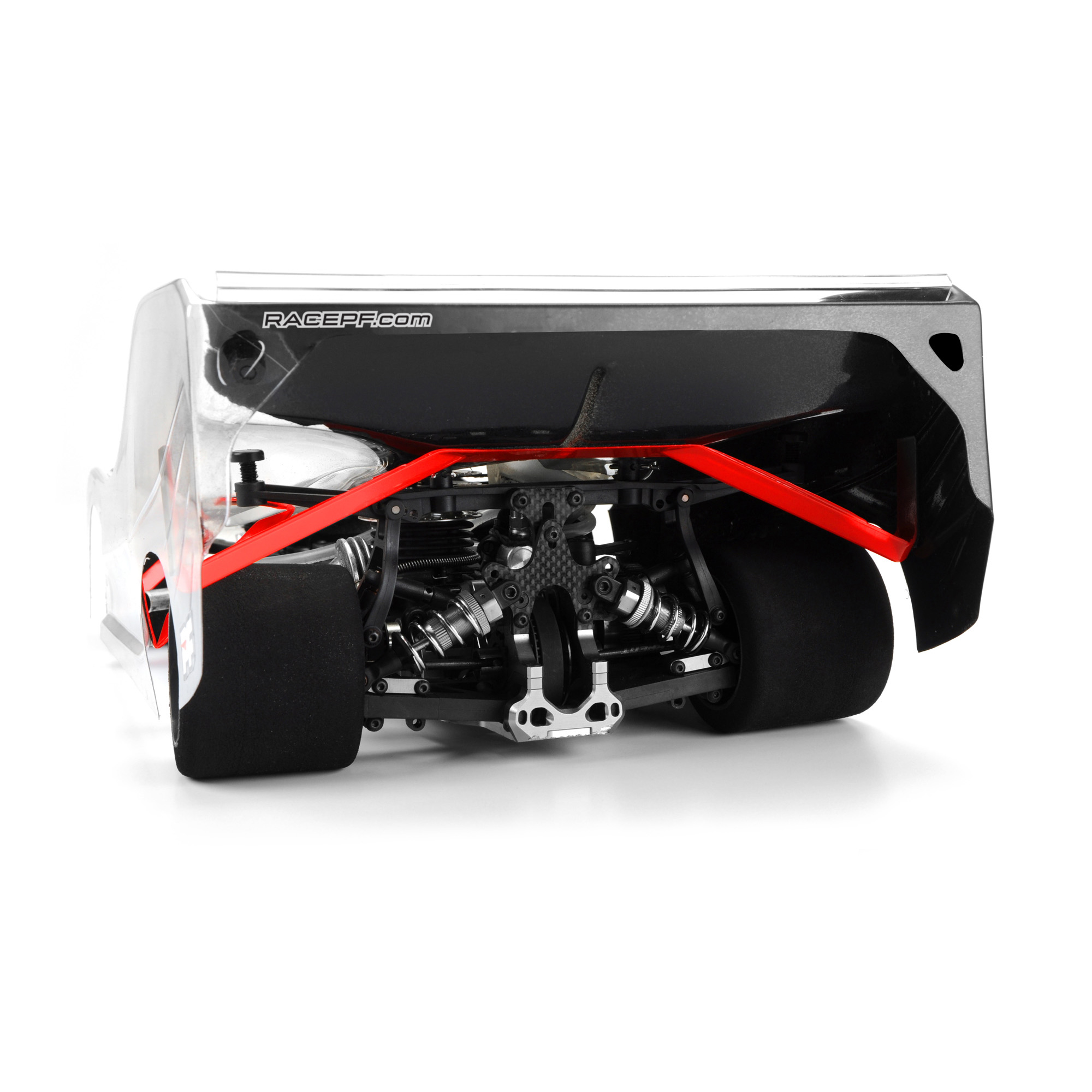 Features:
Molded-in contours for uncompromised stiffness
Extremely lightweight to maximize corner speed
More consistent handling
Easy to install
Conveniently pre-cut
Adjustable rear spoiler
Made in the USA
Overview:
This is a 1:8 Aero Kit w/ Spoiler & Stiffeners for 1:8 On-Road bodies, such as the IFMAR World Championship-winning PROTOform R18 and P909.
Keeping the aerodynamic and structural integrity of your 1:8 On-road body intact is an essential part of high-level racing, and now you can reinforce yours with the lightest body stiffening kit on the market. Instead of the standard flat die-cut heavyweight polycarbonate, the PROTOform 1:8 Aero Kit features stiffening contours molded directly into lightweight polycarbonate for uncompromised rigidity. Added weight is minimized, keeping your 1:8 car's center of gravity as low as possible to maximize corner speed, while still keeping the sides of your body from fluttering down the straightaway. Each 1:8 Aero Kit includes a large main stiffener for behind the rear wheels: pre-formed, pre-cut and ready to install. Two small and two medium size stiffeners are included to reinforce the sides of the body with a few simple bends. Included double-sided tape keeps the whole kit in place.
Also included in the kit is a rear spoiler/gurney strip, vital to keeping the rear of your car planted. The spoiler is die-cut & bent to size with 20mm slots for adjustability in different track conditions.
Outfit your 1:8 On-road body like a pro with the PROTOform 1:8 Aero Kit!
No vehicle chassis is included with this product.
Video:
Fits:
What's Included:
Die-cut rear spoiler (1 pc)
Spoiler mounting hardware (4 pcs)
Large Rear Stiffener (1 pc)
Medium side stiffeners (2 pcs)
Small side stiffeners (2 pcs)
Double-sided mounting tape (5 pcs)
PROTOform decals (1 pc)
Product Specifications
| | |
| --- | --- |
| Material | Polycarbonate |
| Scale | 1/8 |
| Vehicle Type | On-Road |