Earnhardt F.
5.0 star rating
Massive Fun
Review by Earnhardt F. on 4 Jan 2019
review stating Massive Fun
This truck is massive, and its equally fun. This truck never disappoints. I've only track raced mine a few races, and I've never had so much fun. This is a fun truck but just by adding a bartolone exhaust pipe this thing rips !!!! It will keep up with the modified motors on the track. I've raced 1/10 scale for 20 + years, this is the most fun I've ever had with any R/C. I had 1 servo take a dump, Horizon sent me out a replacement quickly. Get yourself a Losi 5ive t !!!!!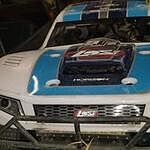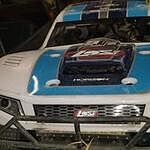 On 15 5IVE-T 2.0 4WD Short Course Truck Gas BND
Bashtastic
Review by Ace51 on 26 Dec 2018
review stating Bashtastic
Amazing out of the box and almost indestructible. I beat the leaving daylights out of this truck and it keeps begging for more. This is my first 1/5 scale and it is much easier than the Nitro's and sounds 10 better than the electric Prius cars. I have several tanks through it and have put it through its paces on grass, dirt, and gravel with no issues. You wouldn't think a 1/5 is meant to fly but this truck sure does! One thing I would highly recommend is a filter cover (TLR356002) and cover for the pull start cover (outerwears brand), this protects the engine especially when you're running in grass or dusty conditions (pretty much anywhere!). I put a aftermarket pipe on it out of the box and it sounds like a 125cc dirtbike. I love how I get long run times with low(er) maintenance. The only thing I've broken is the plastic cage parts on the rear, but functionality is fine with them broken.
On 15 5IVE-T 2.0 4WD Short Course Truck Gas BND
Excellent truck
Review by Bmwn97 on 17 Jan 2020
review stating Excellent truck
This is a great truck right out of the box and with the exception of the transmitter and receiver battery it needs nothing to be a fun vehicle. High quality very durable and easy to run.
On 15 5IVE-T 2.0 4WD Short Course Truck Gas BND
Arthur H.
5.0 star rating
Awesome!
Review by Arthur H. on 15 Sep 2020
review stating Awesome!
Amazing vehicle! I race the buggy as well. I've been running these since the original black and white version came out.
On 15 5IVE-T 2.0 4WD Short Course Truck Gas BND