Great little truck!
Review by The D. on 28 Sep 2019
review stating Great little truck!
This little truck is a blast. You can build a track on the coffee table, crawl through the garden, or go to the scale park. Honestly, I have more fun with this than my 1/10 scale trucks.

I put a Honcho body and RC4WD beadlocks and tires.

FYI: When you lose a wheel nut (which you will) it's a 2mm lock nut. You can get at your local hardware store or it's part number AX31147 through Axial.

Also, the screws are all 1.27 mm hex screws.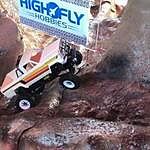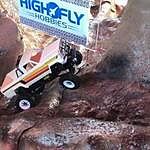 On 124 SCX24 Deadbolt 4WD Rock Crawler Brushed RTR
Hoonigan7
5.0 star rating
So much fun!!!
Review by Hoonigan7 on 24 Dec 2019
review stating So much fun!!!
Okay so I am 35 years old and I live in Alaska. (This thing makes me feel like a kid again!) Every time I've had it outside it's less than 10° and it will still run for over an hour!!! I cannot begin to tell you how much fun this little crawler is! It is so capable and is TONS of fun setting up courses for it. I'm blown away at it's abilities. For the price- great quality. My only gripe is that the charger died after only six uses. I can't wait to get some upgrades for it. Thanks for putting in extra effort to make this the best 24 scale crawler guys!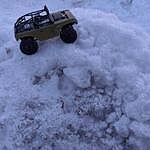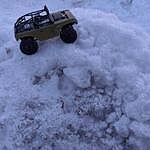 On 124 SCX24 Deadbolt 4WD Rock Crawler Brushed RTR
Likeaboss18
5.0 star rating
Surprisingly capable
Review by Likeaboss18 on 1 Jul 2019
review stating Surprisingly capable
this is my first 1/24 rc car. I've always had 1/10 scale but I decided to get this to mess around a little when I couldn't go outside because it's so hot where I live. I did research and the price seemed so great for everything it came with. I used the car indoor for a day and that's when I realized crawling over anything I threw on the floor wasn't even pushing this thing to its limits. I took it to the mountains the other day and it out preformed what I thought it could do. Everytime I saw big obstacles I'd think alright guess I gotta pick it up and move it. But the thing about this car is if you find the right driving line it will pretty much do anything. Sorry about the lengthy review but this car is amazing and not what I expected from such a small car
On 124 SCX24 Deadbolt 4WD Rock Crawler Brushed RTR
Distress124
5.0 star rating
Absolutely Incredible
Review by Distress124 on 1 Jun 2019
review stating Absolutely Incredible
I've always loved 1/24 Crawlers & Scalers and I've owned many over the years. My collection includes essentially all that have been released (with the exception of only the most obscure/ models never widely available in the US). The Axial SCX24 is hands down the best. This is no rebadge or quasi toy-grade rig. This is Axial through and through. The fit and finish is so precise and the suspension geometry has it triangulated perfectly for excellent articulation and almost no side-to-side slop while still maintaining a scale look. This is one extremely well designed little full hobby-grade micro!
On 124 SCX24 Deadbolt 4WD Rock Crawler Brushed RTR