1/20 Fazer Mk2 FZ02 4x4 Chassis Kit

1/20 Fazer Mk2 FZ02 4x4 Chassis Kit
Equipped with popular optional parts this chassis kit is an optimal base for a racing vehicle.
40% Pre-Assembled
Effective Low Center Of Gravity
Duralumin HD TC Center Shaft
TC Universal Swing Shafts
Resin Transponder Mounting Stay
1/20 Fazer Mk2 FZ02 4x4 Chassis Kit
Earn
points on this item
ⓘ
Product Details
In The Box
(1) Fazer Mk2 FZ02 Chassis KIT
(2) FAW202 TC Universal Swing Shafts
(2) FAW209 HD TC Center Shaft
(1) Aluminum Motor Dust Plate
(1) Transponder Mounting Stay
(4) FAT701M TC Tires
(4) VZH003BK Wheels
(3) Hexagonal Wrench (1.5/2.0/2.5mm)
(4) Spanners (3/4/5/5.5/7/8mm)
Needed to Complete
(1) 2+ Channel Radio System
(1) Standard-Size Steering Servo
(1) 540 - 550 Size Motor
(1) Electronic Speed Control
(1) 7.2V - 7.4V Battery
(1) Battery Charger
(1) 260mm Wheelbase Touring Car Body
(1) Pinion Gear
Introduction
The FAZER Mk2 Readyset was created for the pure enjoyment of R/C car driving. Now available as a chassis kit, owners have the flexibility to add their own body and R/C system. Specifications have been elevated with optional parts such as HD TC center shaft S and TC universal swing shaft L to enhance the unrivaled symmetrical design and front-rear suspension balance of the lightweight chassis for R/C racers to enjoy. While the deckless design looks simple, a reduced number of components improves maintenance efficiency and optimizes torsional rigidity. Incorporation of nylon material further reduces weight and improves impact resistance. With its unique design, the FZ02 chassis embodies features and performance that will appeal to R/C drivers of all levels.
Video Overview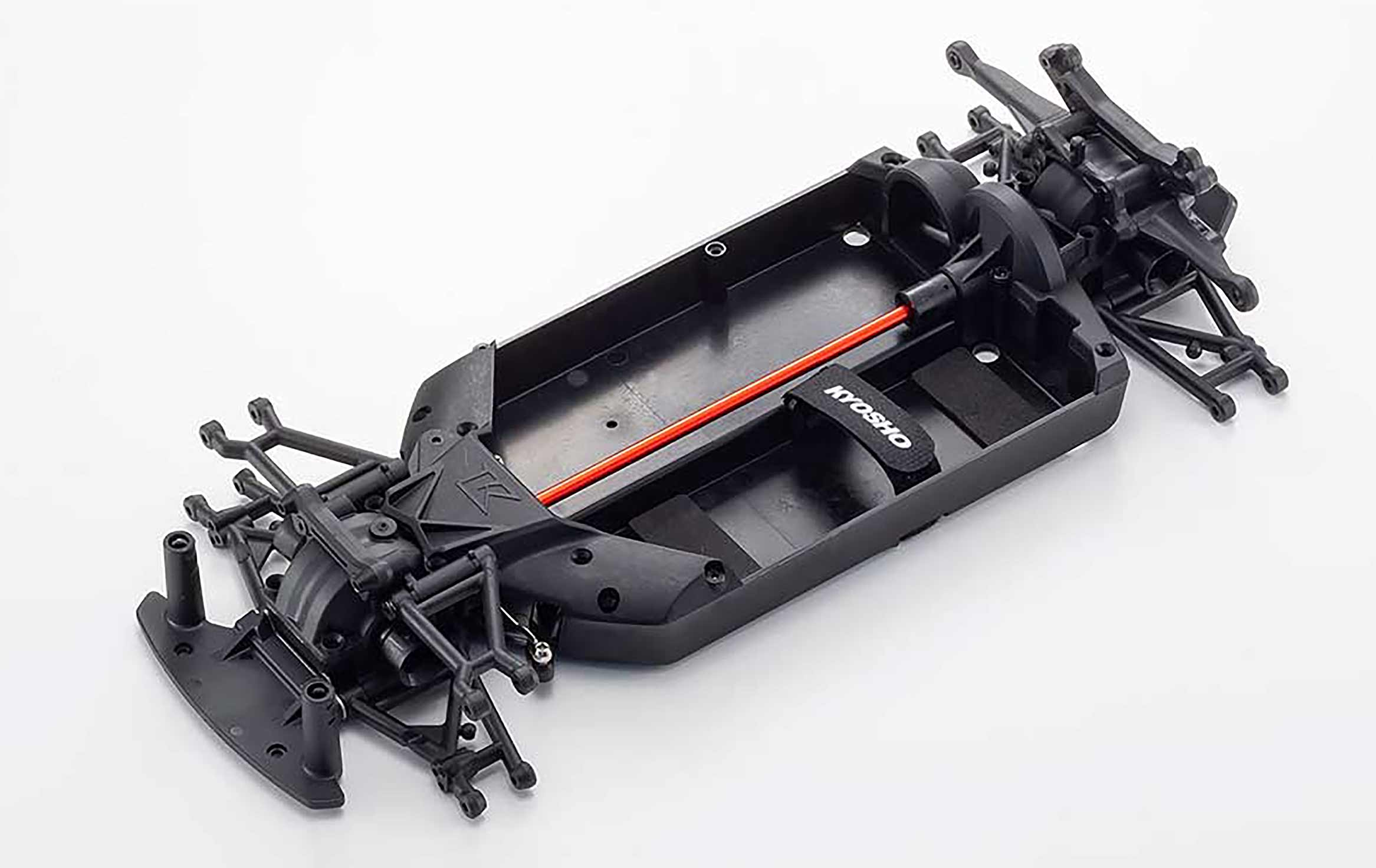 40% Pre-Assembled
40% pre-assembled (shocks and diff gears are not filled with oil so assembly can be completed to preferred setting). The FZ02's effective low center of gravity design compliments the high strength and rigidity realized through front and rear stiffeners and rib reinforcement at key sections of the chassis.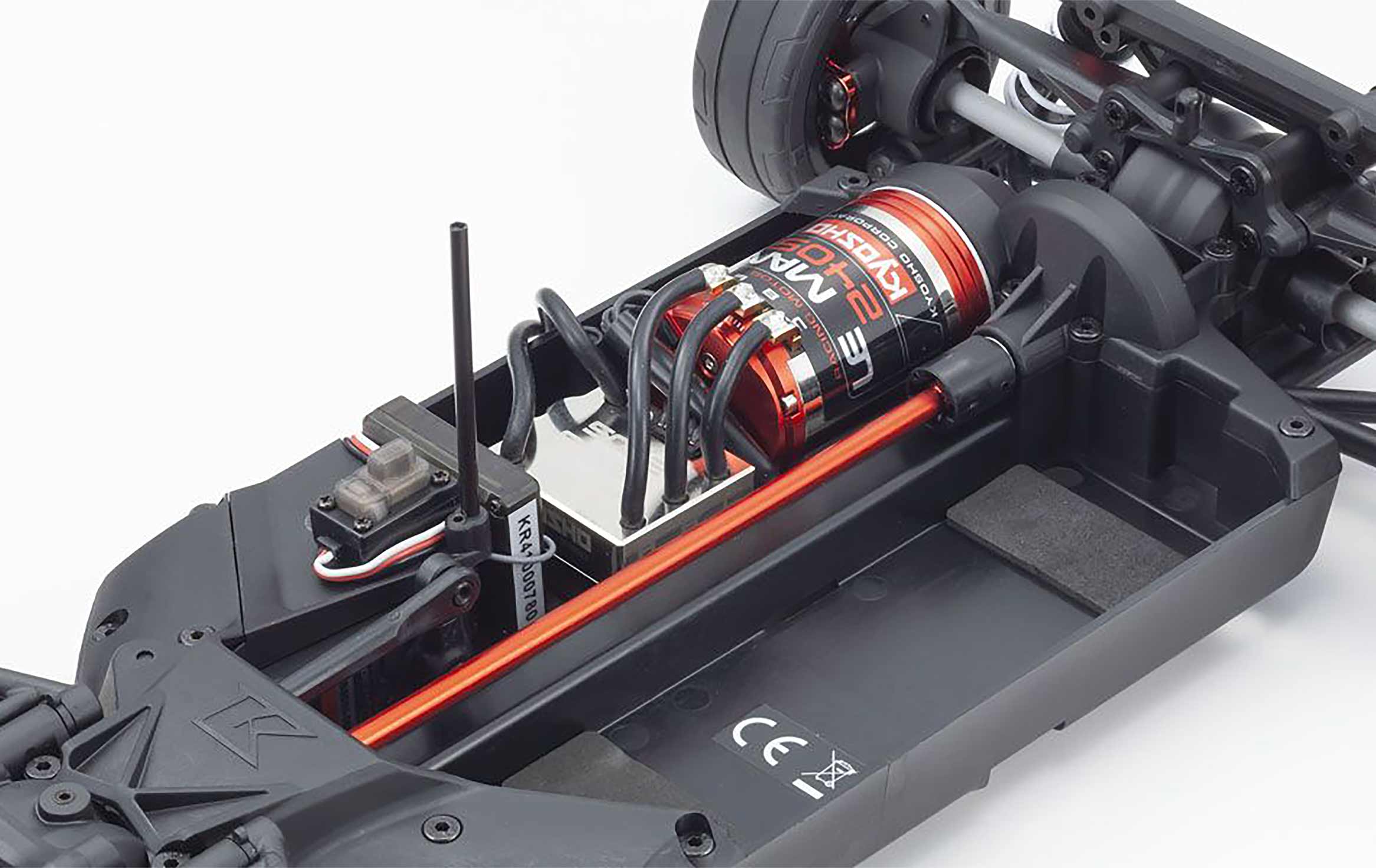 Duralumin Center Shaft
Duralumin HD TC center shaft S (FAW209) provides increased rigidity compared to the standard resin shaft included in the Readyset. In addition to smoother driving transmission, the red anodized color has striking visual appeal.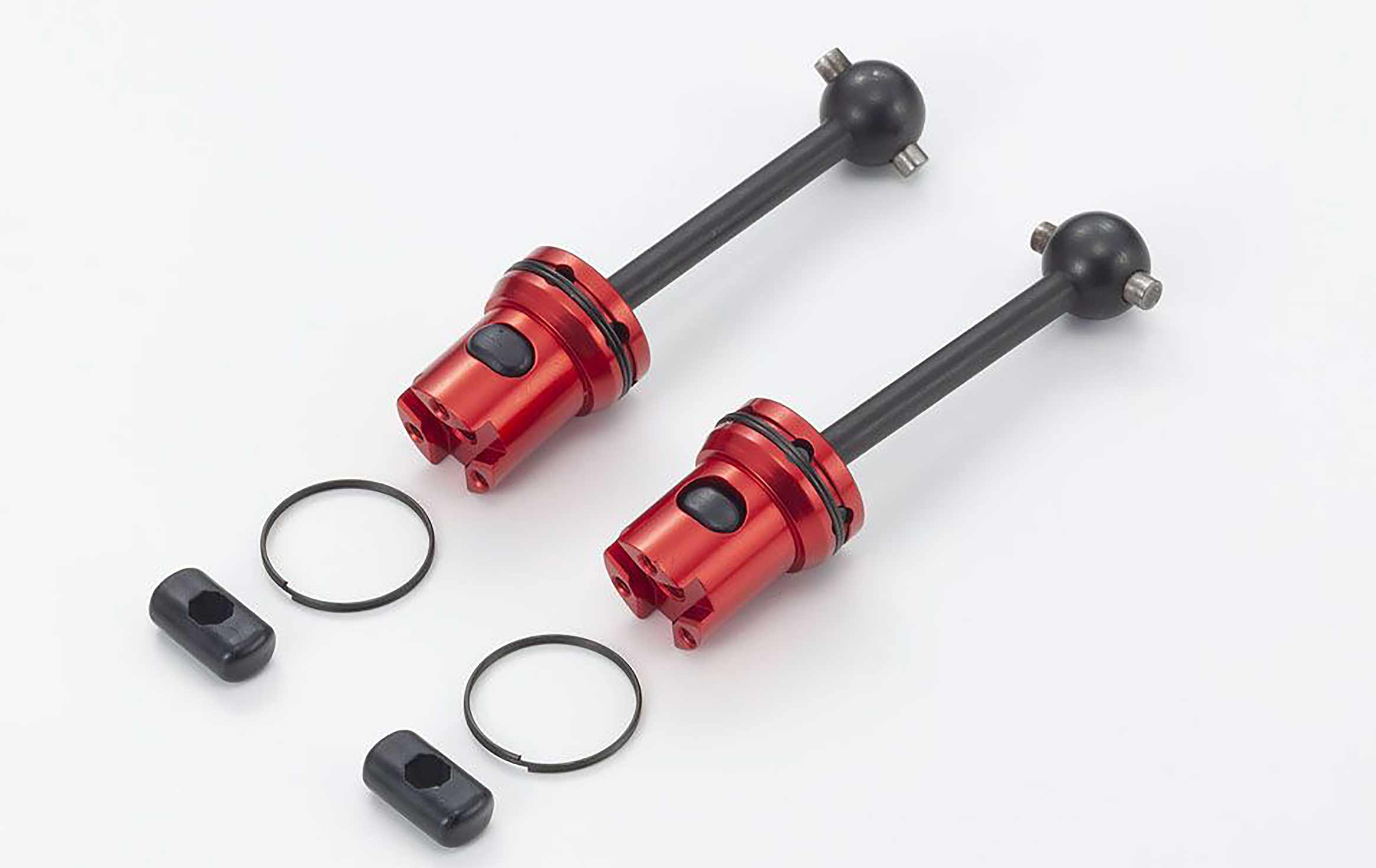 Universal Swing Shafts
TC Universal swing shafts L (FAW202) on the front drive section don't drop out on heavy contact like dog bone shafts. In addition, the swing shafts deliver consistent drive transmission even when joint is at a wide steering angle.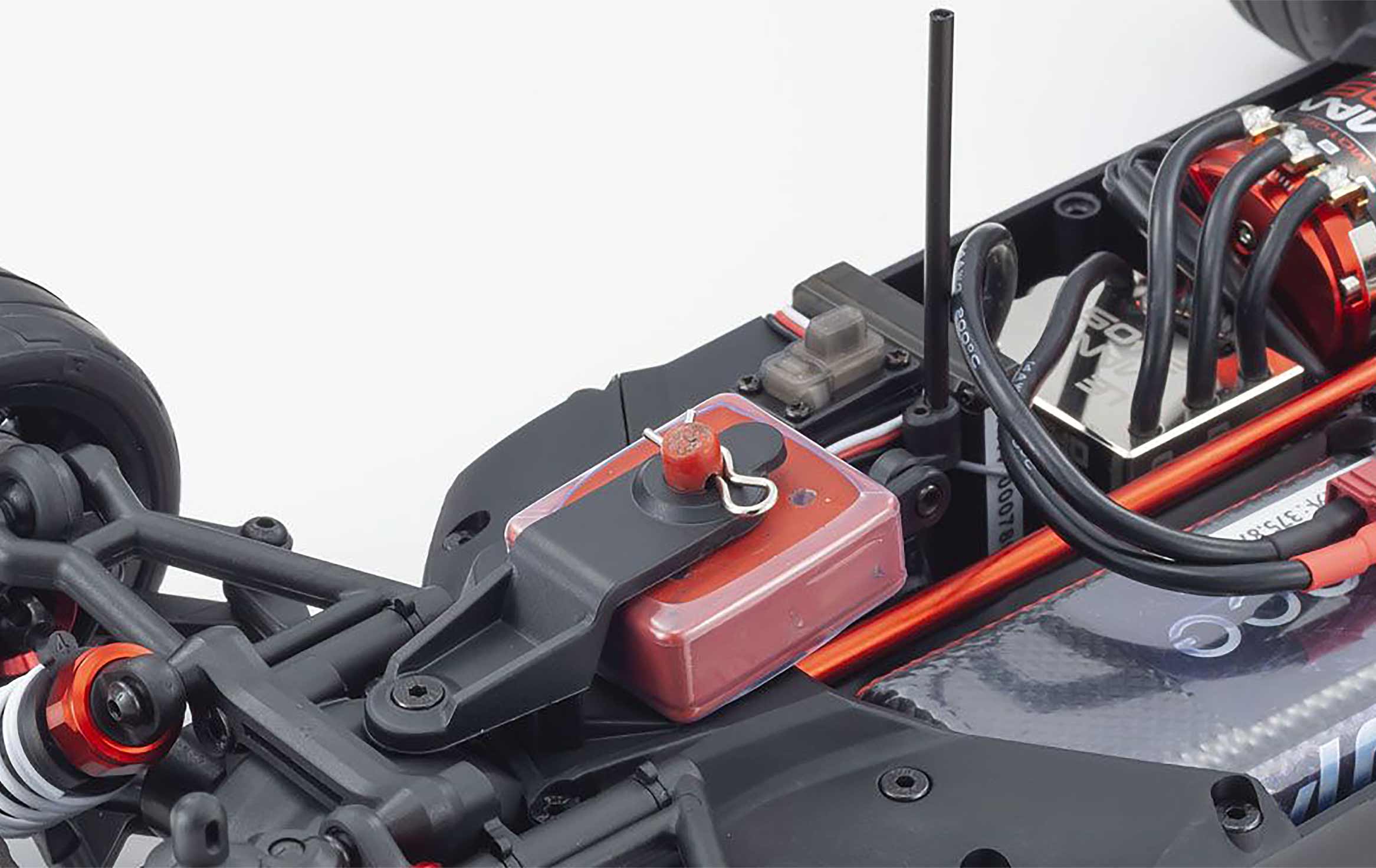 Transponder Mount
A special resin transponder mounting stay is included for when the chassis is competing in race events. There is no need to make a handmade stay or holes in the body to fit a transponder.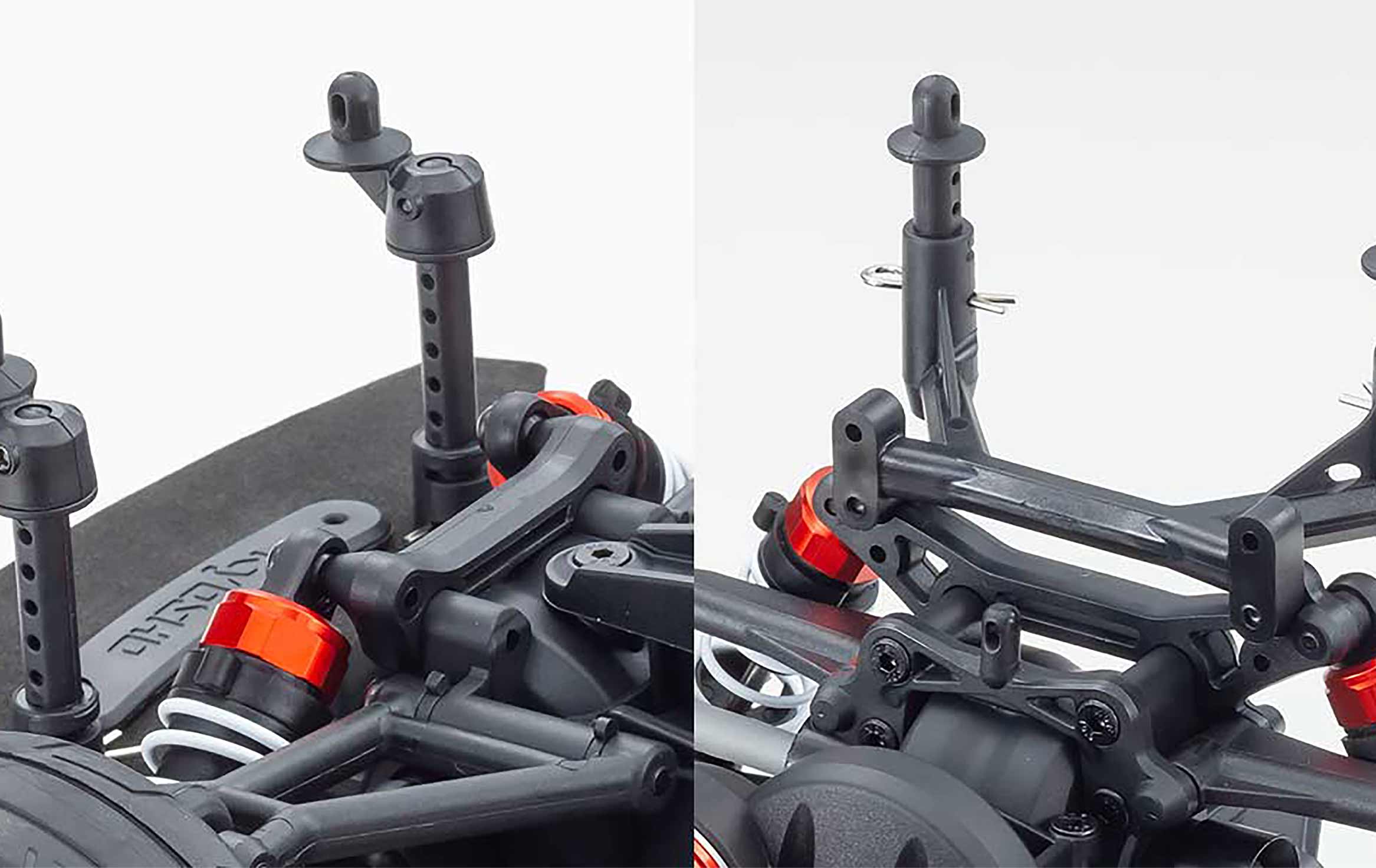 Body Mounts
Included body mounts enable bodies from various manufacturers to be fitted. In addition, two different brake-disk wheel hubs allow 190mm and 200mm chassis width settings for compatibility with various body types.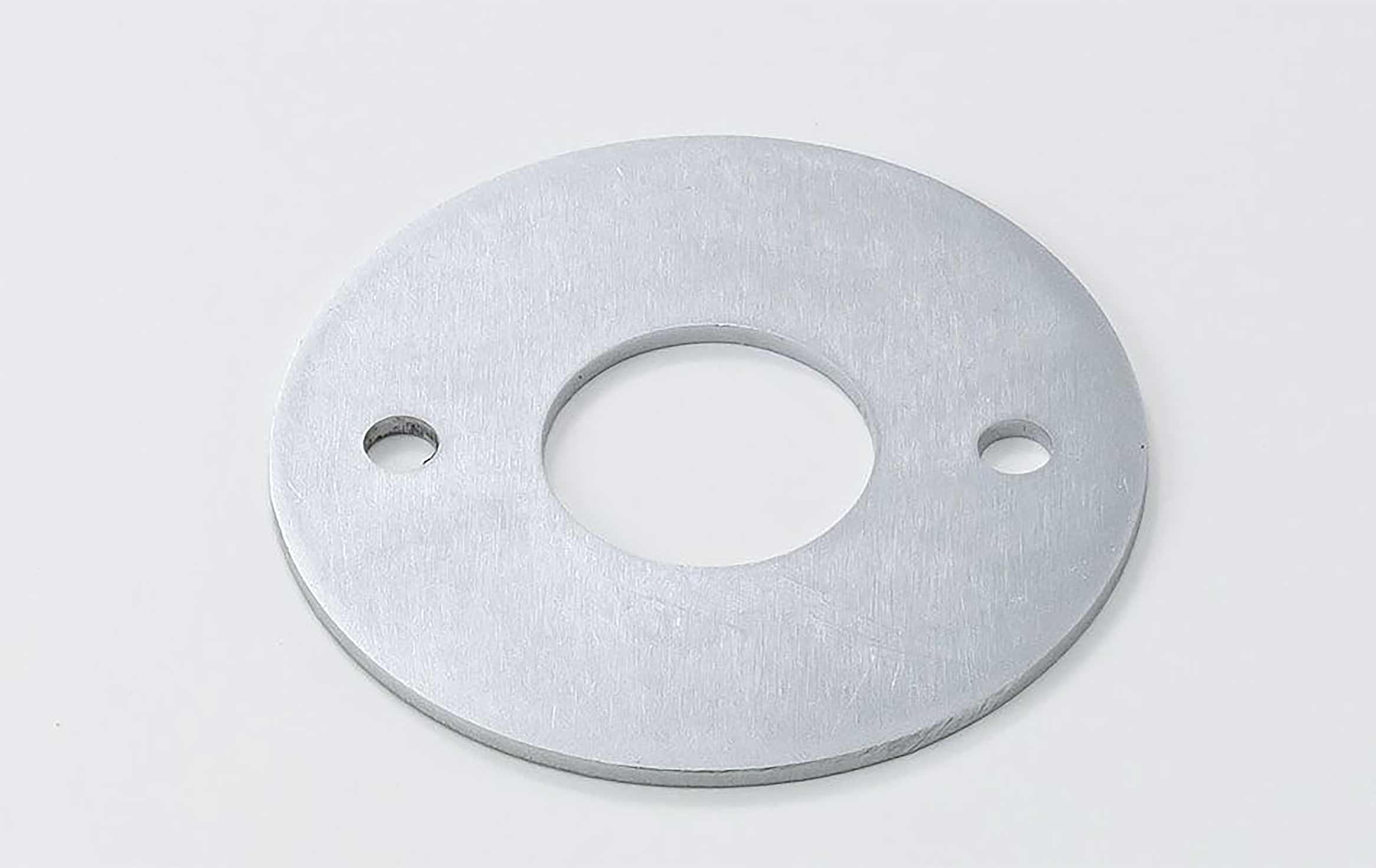 Aluminum Motor Plate
Included aluminum plate protects the motor from dirt and provides effective heat dissipation, especially in the heat of summer racing.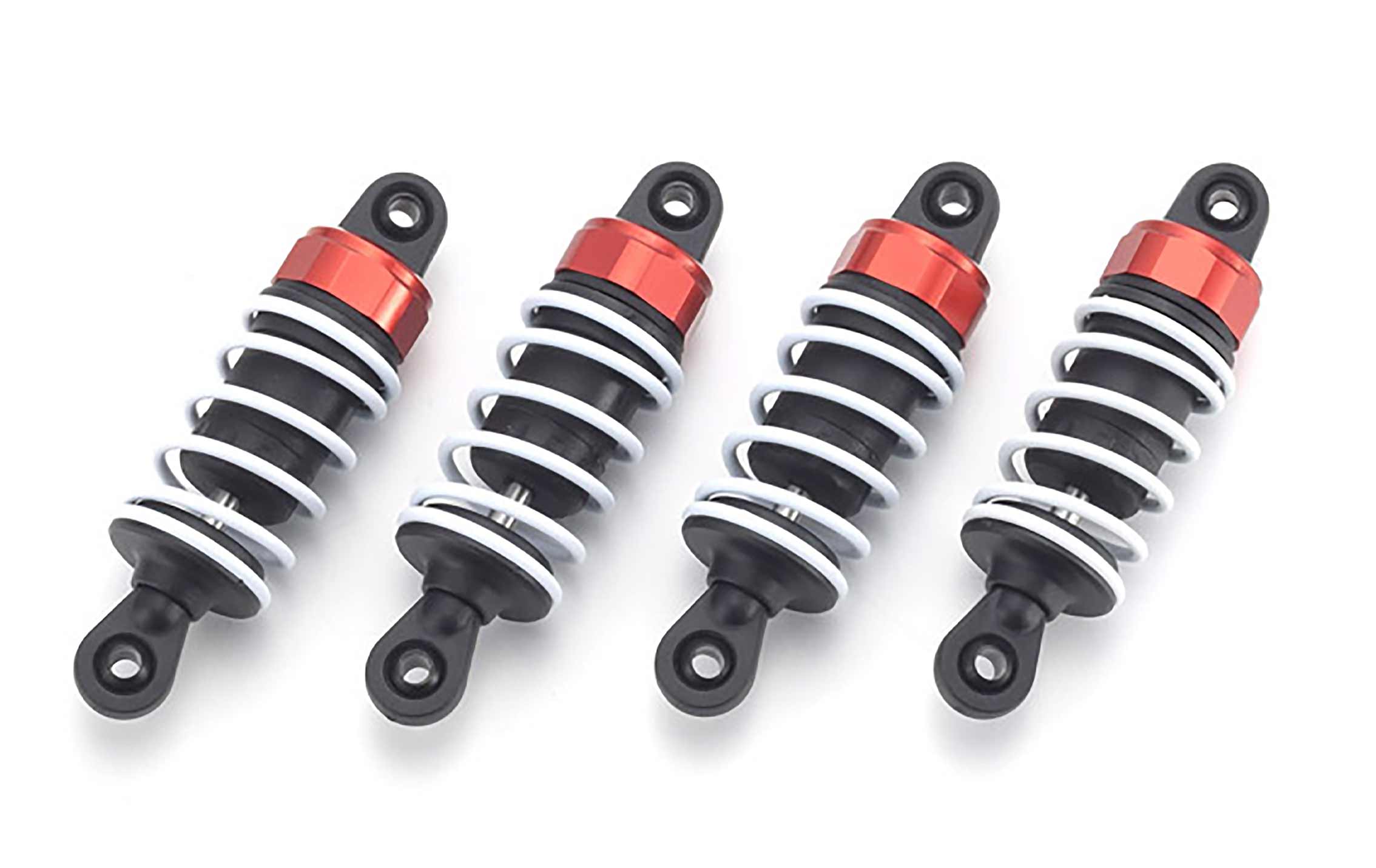 Oil-Shocks
Oil shocks and springs optimize the front-rear geometric balance, delivering both light handling and precise control. (Silicone oil for the shocks is sold separately)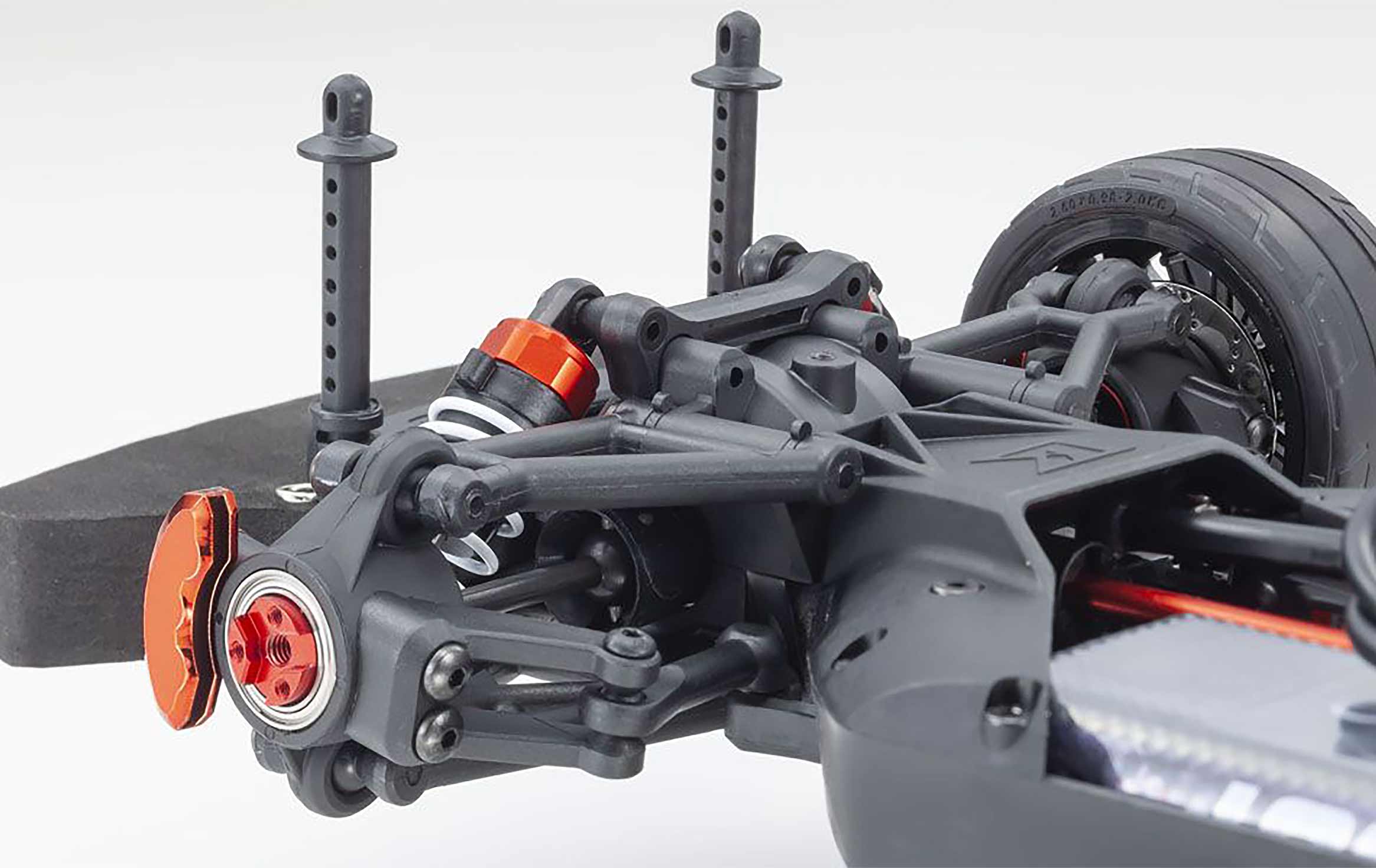 Optimized Front Suspension
Bump steer and scrub radius, the two factors with the greatest influence on handling, have been optimized on the front suspension. Interchangeable front-rear and left-right hub carriers improve parts efficiency and maintenance.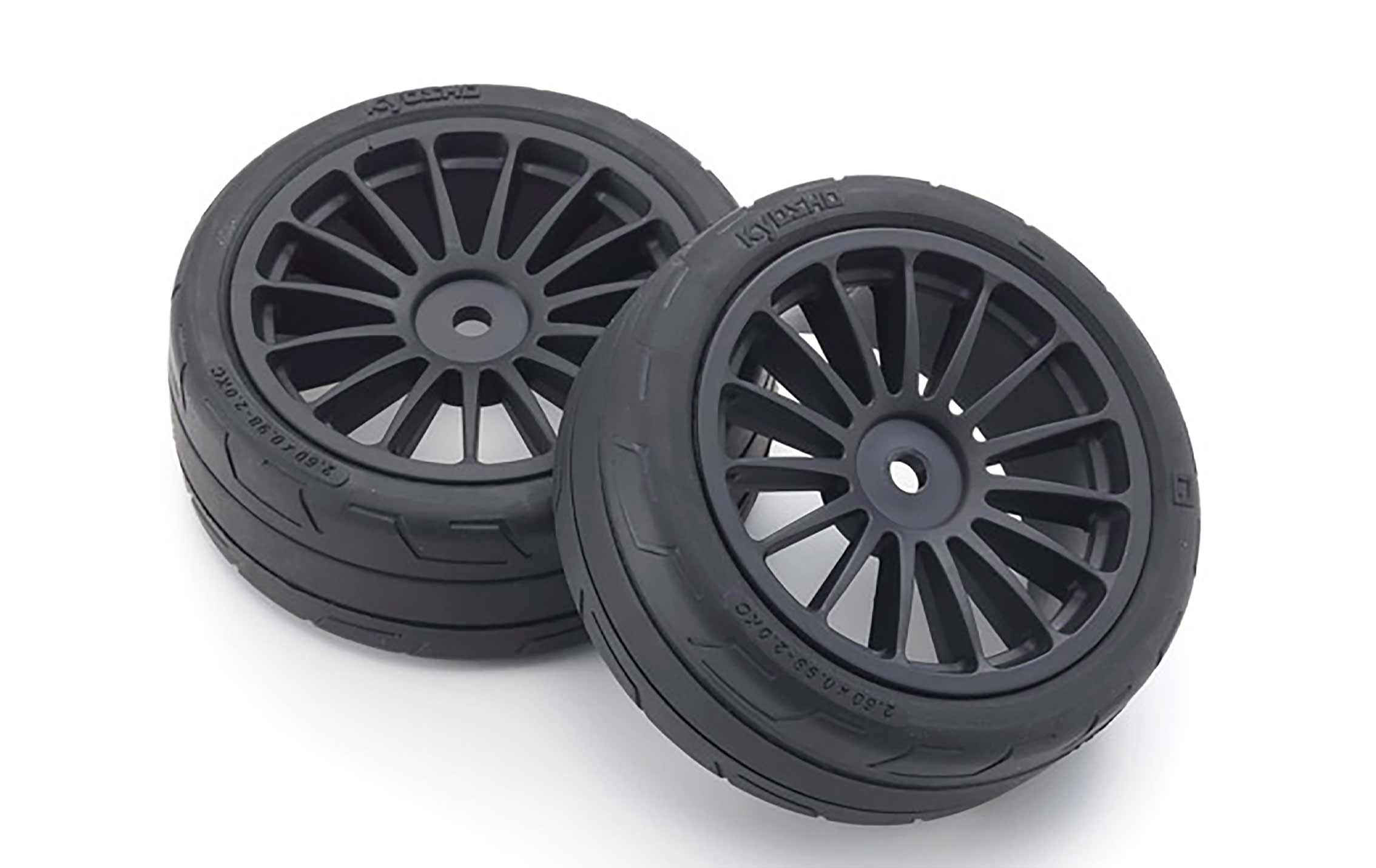 Wheels and Tires
Original low-profile semi-slick pattern tires and inner sponge (FAT701M) combine with 15-spoke black wheels for enhanced racing appeal.
Product Specifications
| | |
| --- | --- |
| Battery | Sold Separately |
| Ground Clearance | 0.314961 (8mm) |
| Motor Size | 540-550 |
| Product Length | 14.7638" (375 mm) |
| Steering Type | 2WS |
| Suspension | Independent |
| Body | Sold Separately |
| Scale | 1/10 |
| Vehicle Type | Touring Car |
| Speed Control | Sold Separately |
| Wheelbase | 10.2362" (260 mm) |
| Power Type | Electric |
| Servos | Sold Separately |
| Chassis | Plastic Chassis |
| Completion Level | Kit |
| Drivetrain | 4WD |
| Drive Type | Forward/Brake/Reverse |
| Vehicle Size | Standard |
| Product Width | 7.87402" (200 mm) |
| Radio | Sold Separately |
| Charger | Sold Separately |
| Differential | Gear Diffs |
| Receiver | Sold Separately |
| Shock Type | Oil-Filled, Coil-Over |