1/10 Volcano EPX 4WD Monster Truck Brushed RTR, Red

1/10 Volcano EPX 4WD Monster Truck Brushed RTR, Red
Are you ready for an adrenaline explosion? Fast and powerful, the Redcat Racing Volcano EPX is equipped with a 19T brushed 550 electric motor, waterproof electronic speed controller (ESC) and, thanks to its large aggressive tires, the traction needed to put all that power to the ground.
Large Monster Truck Tires
Lightweight Molded Plastic Chassis
Aluminum Capped Oil Filled Shocks
Front And Rear Gear Differentials
Tunable Suspension, Adjustable Ride Height, Tunable Shocks
Tunable Gear Differentials, Adjustable Camber, Adjustable Toe Angle
Assembled And Ready To Run!
1/10 Volcano EPX 4WD Monster Truck Brushed RTR, Red
RC Club points earned on this item shown at checkout.
ⓘ
Product Details
In The Box
(1) 1/10 Volcano EPX
(1) 2.4 GHz Radio System
(1) 7.2V NiMH Battery
(1) Battery Charger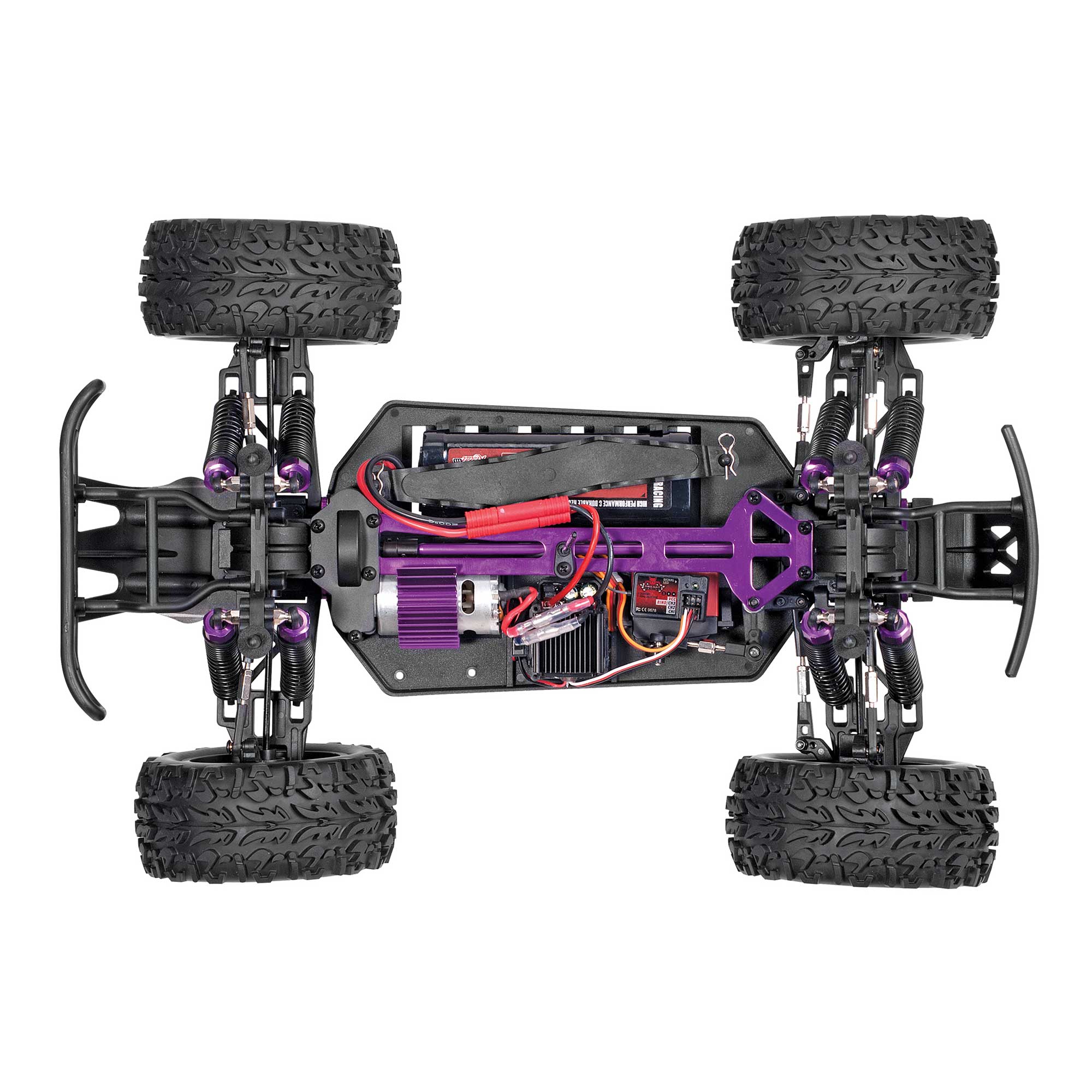 Introduction
The lightweight molded plastic chassis is designed to be durable, while providing a low center of gravity for high speed off road action. Speaking of durability, the Volcano EPX utilizes a 4WD shaft driven drivetrain with steel dogbone axles, and eight aluminum capped oil filled shocks.
Features
4WD Monster truck w/ Large monster truck tires
Lightweight molded plastic chassis
Aluminum capped oil filled shocks
Front and rear gear differentials
Assembled and Ready to Run!
Tunable suspension, Adjustable ride height, Tunable shocks
Tunable gear differentials, Adjustable camber, Adjustable toe angle
Aggressive tires, Independent suspension
Low center of gravity chassis for high speed performance
Overview
The Volcano EPX is fully adjustable and upgradeable. The shocks can be tuned with the included preload spacers or, for even more tuning options, you can buy different weight oils and springs. Tunable sealed differentials, and four wheel independent suspension, allow the driver to get loads of traction, on a multitude of surfaces.
The Volcano EPX is also equipped with adjustable metal turnbuckles, so camber and toe angle can be fine tuned for the best performance possible. The Volcano EPX monster truck is a completely tunable hobby grade RC monster truck and comes pre-tuned for most driving situations.
Many custom aftermarket parts are available for the Volcano EPX monster truck. These aftermarket parts include color anodized machined aluminum as well as many other performance options.
Volcano EPX is erupting with excitement. Get yours today!
Video Overview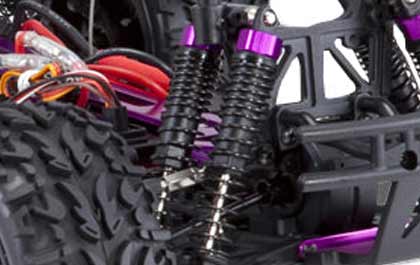 Duel Shocks
Two shocks per wheel for long shock life and excellent damping control. Duel-rate spring for superior handlin over small bumps as well as big jumps.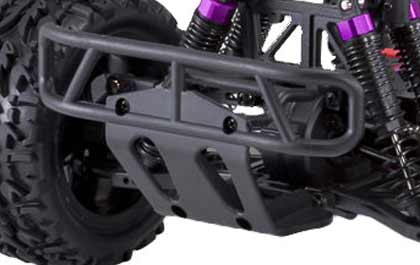 Reinforced Bumpers
Fully supported bumpers with built-in skid plate.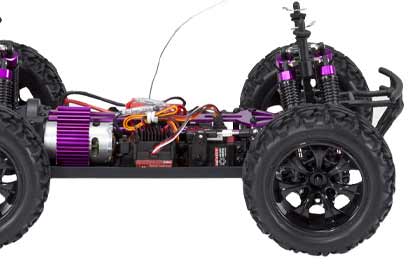 Fully Adjustable Suspension
Camber and toe in can be adjusted for maximum traction and performance. Multiple upper and lower shock mounting positions allow custom tuning for erfect handling over bumps and jumps.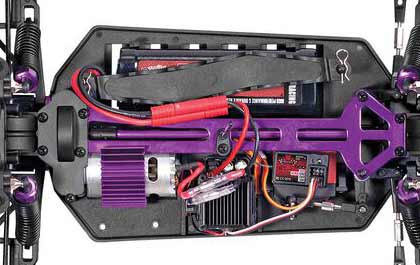 Durable Chassis
Strong light weight plastic lower chassis plate with aluminum upper plate.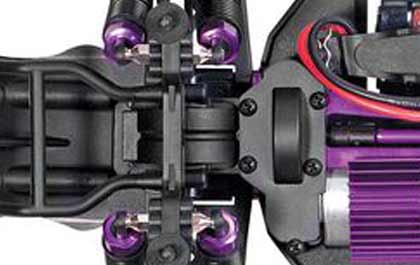 Transmission Cover
Pinion gear and spur gear are fully protected from rocks, dirst and other debris by the plastic cover.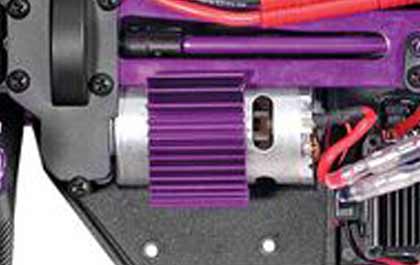 Motor Heat Sink
Motor temperatures are kept at safe levels thanks to the efficient cooling heat sink.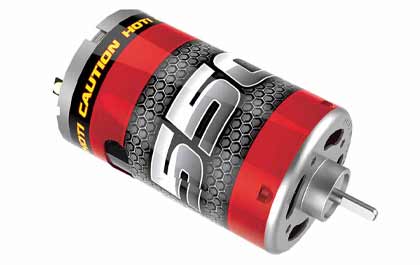 Brushed 550 19 Turn Motor
The Redcat Racing high power brushed motor delivers ample power to all four wheels.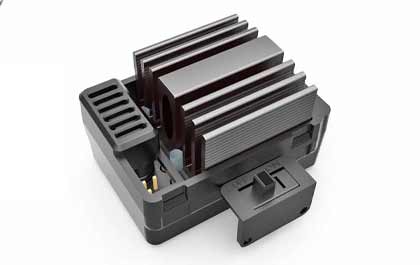 Hobbywing Brushed ESC
Waterproof 40A brushed ESC is reliable and efficient. Select between NiMH and LiPo battery.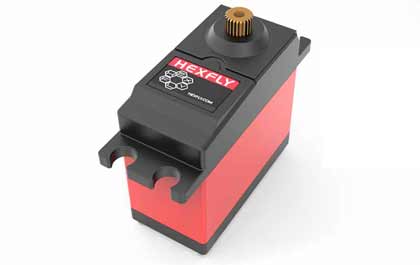 Hexfly Servo
The Hexfly high-torque servo supplies ample power needed to navigate harsh off-road conditions. Waterproof case protects the precision gears and electronics from water and other contaminates.
Product Specifications
| | |
| --- | --- |
| Product Weight | 23.1lbs (10.5Kg) |
| Vehicle Type | Monster Truck |
| Water-Resistant | Yes |
| Charger | Included |
| Differential | Gear Diff |
| Receiver | Included |
| Shock Type | Aluminum Capped Oil Filled |
| Product Width | 12.2" (310 mm) |
| Radio | Included |
| Approximate Assembly Time | No assembly required |
| Body | Polycarbonate |
| Scale | 1/10 |
| Power Type | Electric |
| Servos | Included |
| Battery | Included |
| Connector Type | HXT 4.0mm |
| Ground Clearance | 1.2 in (30mm) |
| Motor Size | 550-Size |
| Product Length | 15.7" (399 mm) |
| Motor Type | Brushed |
| Speed Control | Included |
| Wheelbase | 10.8" (274 mm) |
| Chassis | Composite Fiber |
| Completion Level | Ready-To-Run |
| Drivetrain | 4WD |
| Drive Type | Forward/Brake/Reverse |
| Product Height | 7.3" (185 mm) |