1/10 TENACITY TT Pro 4X4 Brushless SCT RTR with DX3 & Smart, Brenthel

1/10 TENACITY TT Pro 4X4 Brushless SCT RTR with DX3 & Smart, Brenthel
The Losi
®
TENACITY
®
TT Pro 1/10-scale 4WD is the legendary TEN platform reimagined. Fast, tough, and loaded with the latest technology, this trophy truck is just as comfortable on a track as it is in the backyard bashing.
TEN 4WD Platform
Waterproof Components
12mm race inspired aluminum bodied shock absorbers and caps
Officially Licensed Brenthel race inspired scale trophy truck body
Officially Licensed Method Wheels and Falken Wildpeak MT Tires
1/10 TENACITY TT Pro 4X4 Brushless SCT RTR with DX3 & Smart, Brenthel
RC Club points earned on this item shown at checkout.
ⓘ
Product Details
In The Box
(1) Losi TENACITY TT Pro 1/10-scale 4WD Truck
(1) Spektrum DX3 Radio System with AVC
(1) Spektrum AVC receiver
(1) Spektrum Smart 130A Brushless ESC
(1) Spektrum Firma 4-Pole 3150Kv 550 Motor
(4) AA Batteries
(1) User Manual
Needed to Complete
(1) 2S-3S LiPo Battery with EC5™ or IC5™ connector
(1) Compatible Battery Charger
(4) AA batteries for Transmitter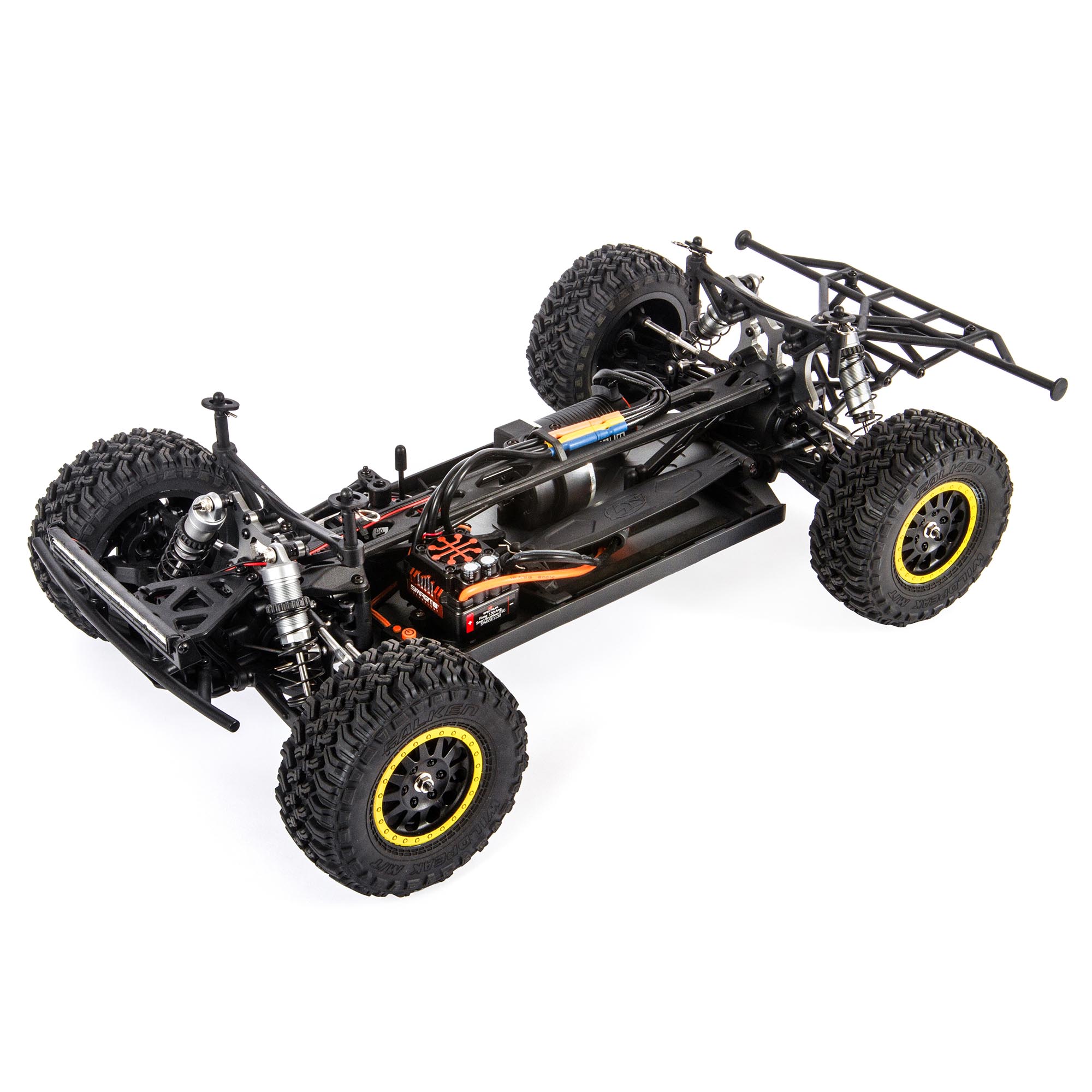 Features
TEN 4WD Platform.
Spektrum™ Smart 130A Brushless ESC and Spektrum Firma® 4-Pole 3150
Spektrum DX3™ radio system
Waterproof Components
12mm race inspired aluminum bodied shock absorbers and caps
Officially Licensed Brenthel race inspired scale trophy truck body
Officially Licensed Method Wheels
Officially Licensed Falken Wildpeak MT Tires
Sway Bars
Adjustable Turnbuckles
Front LED bar
Three silicone filled gear differentials
Center Differential
Overview
The TEN platform is known the world over as the epitome of toughness. Taking on all challenges, these trucks and buggies dominated off-road excitement. The Losi® TENACITY® TT Pro 1/10-scale 4WD establishes that off-road superiority. The TENACITY TT Pro includes a full metric hardware package and aluminum features the competition sells as option parts. This short course truck features all the technological advances drivers demand including the Spektrum™ Smart 130A Brushless ESC and Spektrum Firma® 4-Pole 3150KV 550 Motor allowing you to hit 50+ MPH with a 3 cell LiPo battery. Of course, the ESC is waterproof, completely programmable and comes pre-wired with a high-current IC5™ connector. Drivers stay in control with a DX3 transmitter, a Spektrum AVC® receiver with steering priority, and an officially licensed Brenthel race inspired scale trophy truck body along with officially licensed Method Wheels with Falken Wildpeak MT Tires that can drive through any condition. You get all this and more from the brand that represents the pinnacle of performance.
Video Overview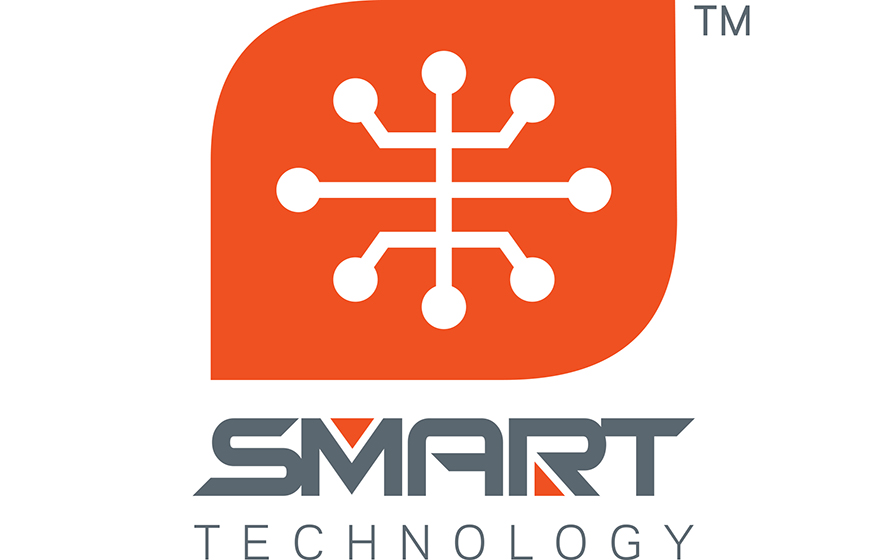 SPEKTRUM SMART TECHNOLOGY
Spektrum Smart technology is about offering a higher connection to your hobby. It's a connection that puts you in complete control, makes you more aware and more confident about the capability of your equipment—all while making vital components of your model easier to use than ever before. Click on the link below to find out how your Spektrum Smart ESC can feed telemetry directly to the optional Dash Board App and how Spektrum Smart batteries and charging can take you to the next level. Spektrum Smart Technology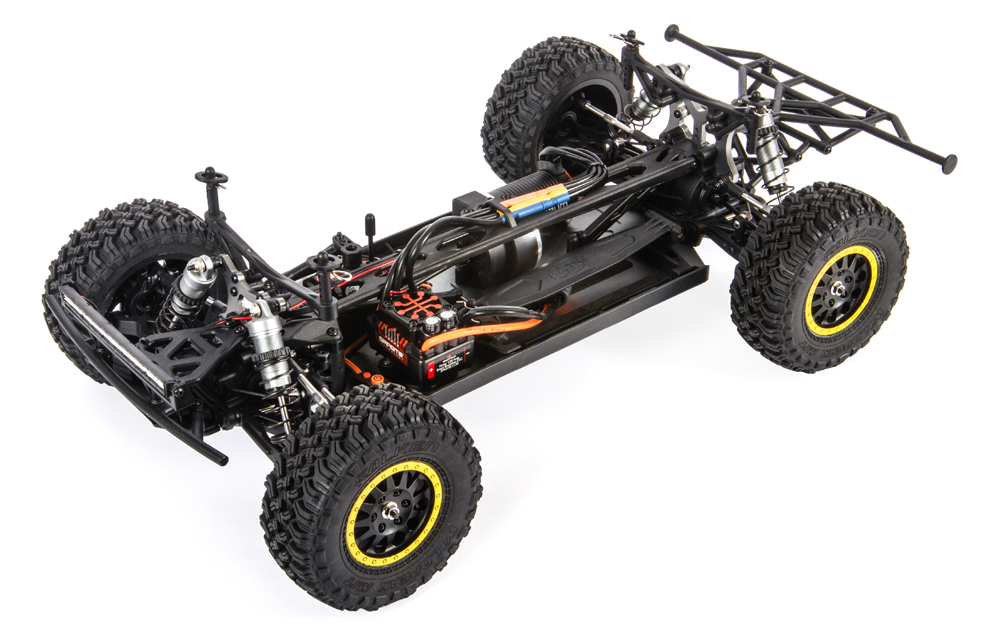 LEGENDARY TEN PLATFORM
Based on the legendary, high-performance TEN platform featuring a super-tough 4mm Plate, 6061-T6 Aluminum chassis and the ability to adjust the TENACITY TT Pro's suspension and drivetrain for any condition.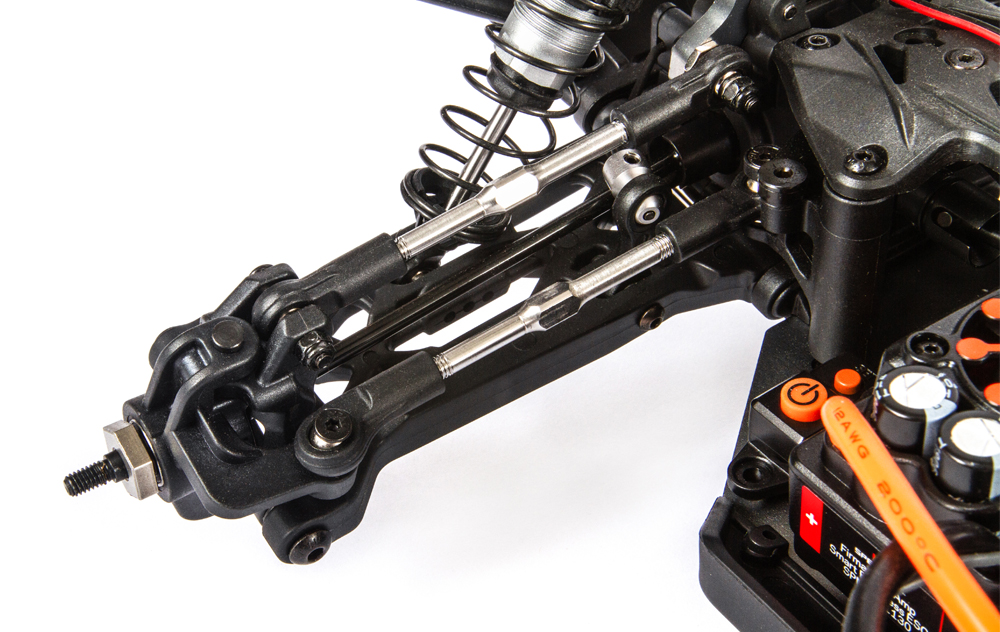 ADJUSTABLE TURNBUCKLES
For added adjustability and tune-ability, adjustable turnbuckles come standard on the TENACITY TT Pro.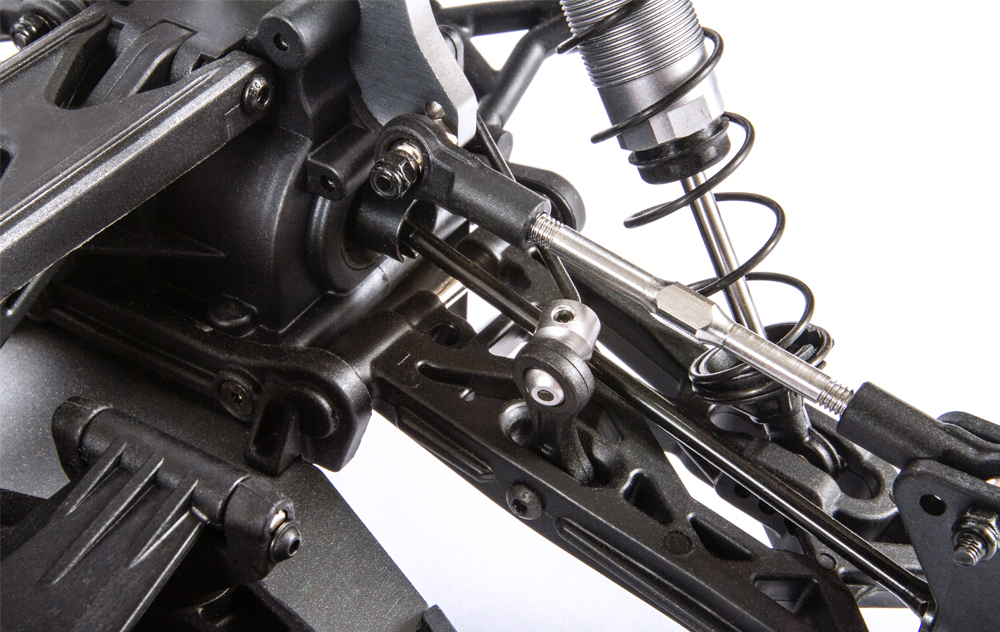 ADJUSTABLE SWAY BARS
The included sway bars are fully adjustable and help you push the TENACITY TT Pro to its limits.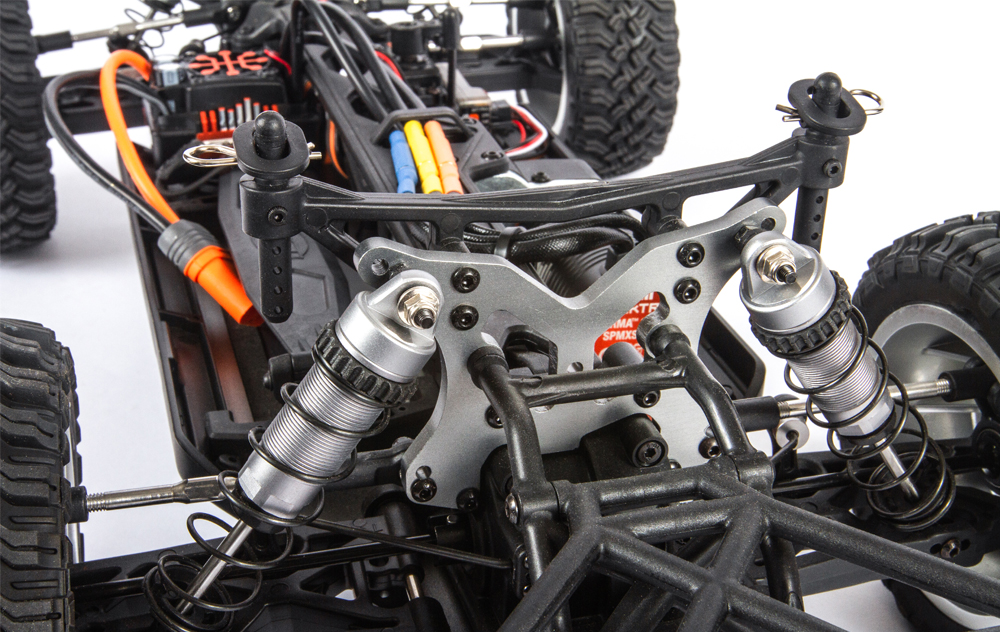 ALUMINUM SHOCK TOWERS
4mm 6061-T6 Aluminum shock towers are built tough to withstand the punishment the font end of the TENACITY TT Pro will receive.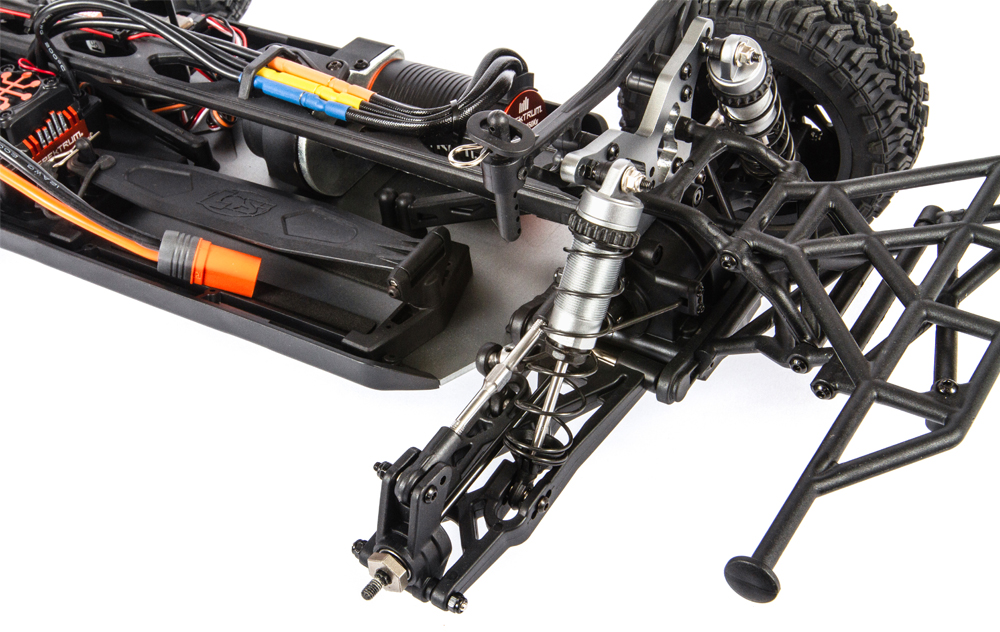 INDEPENDENT FRONT AND REAR SUSPENSION
The front and rear suspension provide amazing handling with a consistent feel and the ability to soak up bumps. It all adds up to a buggy that's dialed in for maximize performance right out of the box.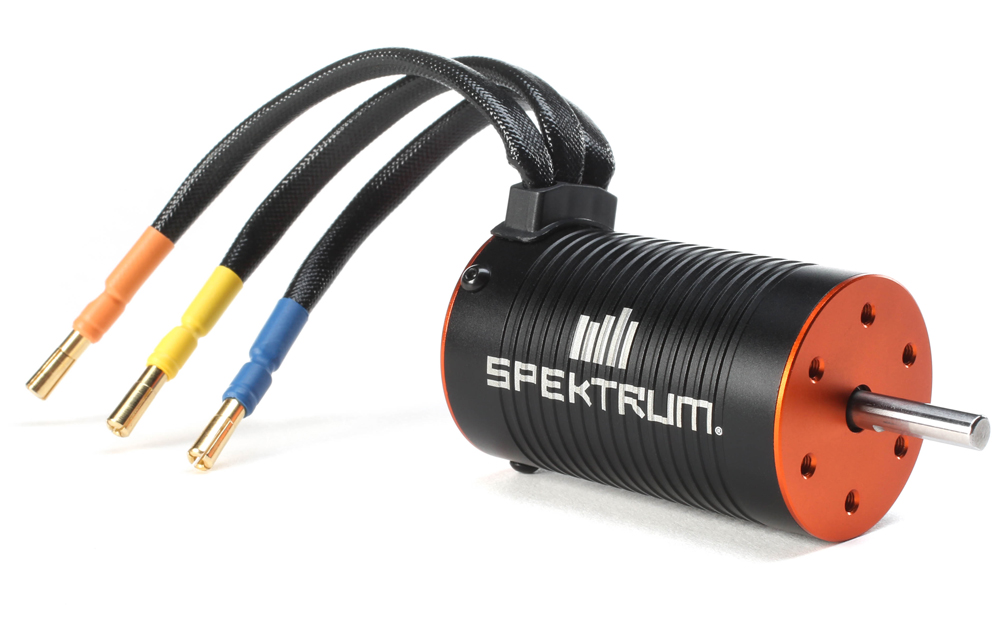 50+ MPH SPEKTRUM FIRMA 4-POLE 3150 KV 550 MOTOR
The brushless 3150 KV 550 Motor will provide excellent power (50+ MPH) with a 3 cell Lipo (not included).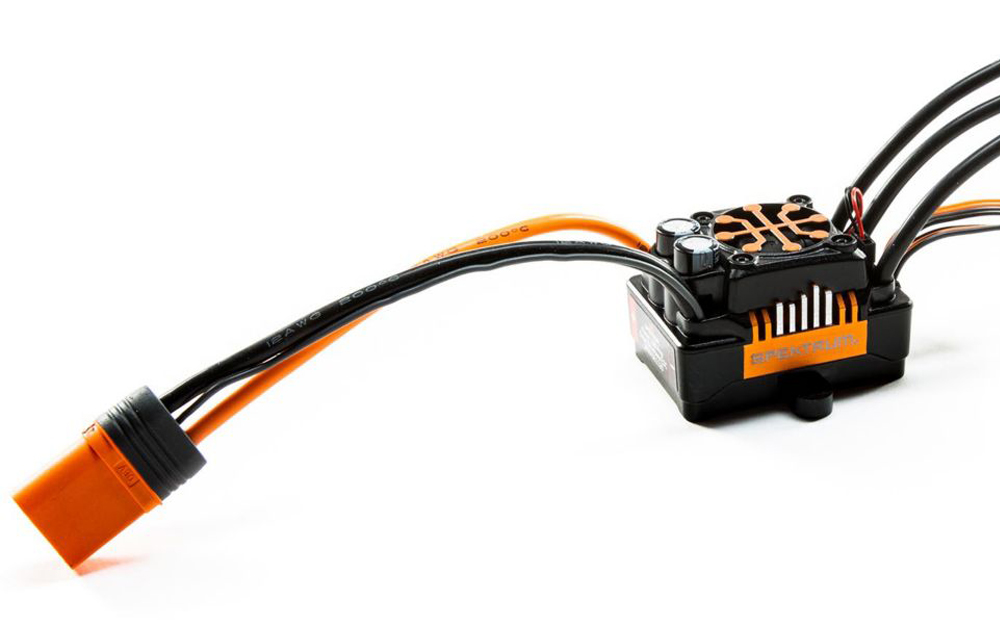 SPEKTRUM SMART 130A BRUSHLESS ESC
The Spektrum Smart 130A Brushless ESC is waterproof, completely programmable, and comes pre-wired with a high-current IC5 connector. The ESC works with most sensorless brushless motors and is 2S-3S Li-Po and Ni-MH compatible. It's set up right out of the box to put the TENACITY TT Pro through its paces.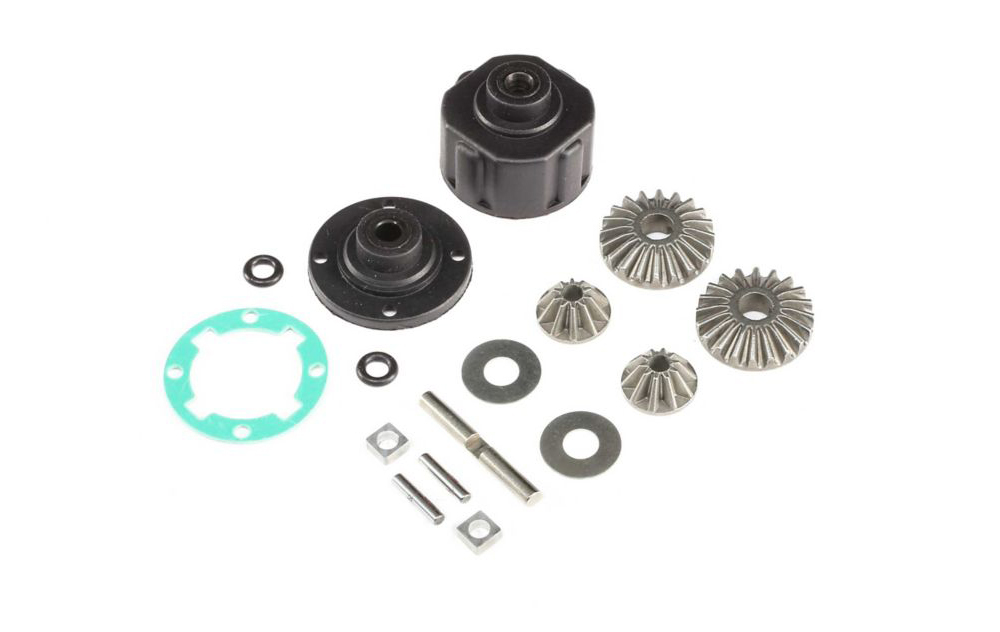 4X4 DRIVELINE WITH ADJUSTABLE DIFFERENTIALS
Full-time four-wheel drive provides increased traction and handling. The front, center and rear differentials can also be tuned for various conditions.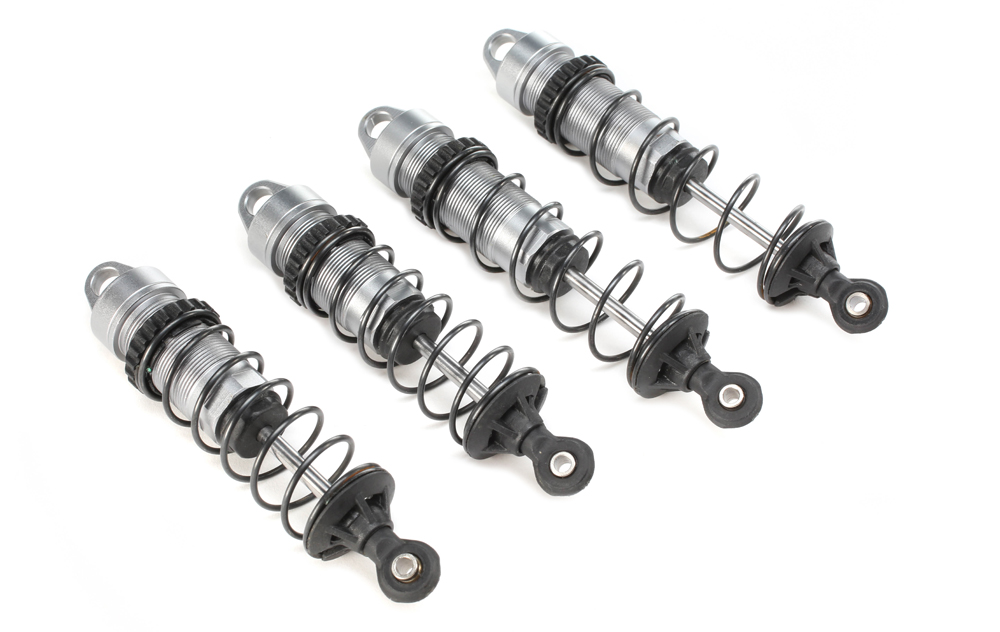 COIL-OVER OIL FILLED SHOCKS WITH PRE-LOAD ADJUSTMENT
Adjustable oil filled coil-over shocks on all four corners soak up the roughest terrain. The 12mm aluminum shocks are fully-adjustable and allow you to tune the handling of the TENACITY TT Pro to maximize performance and dominate anywhere.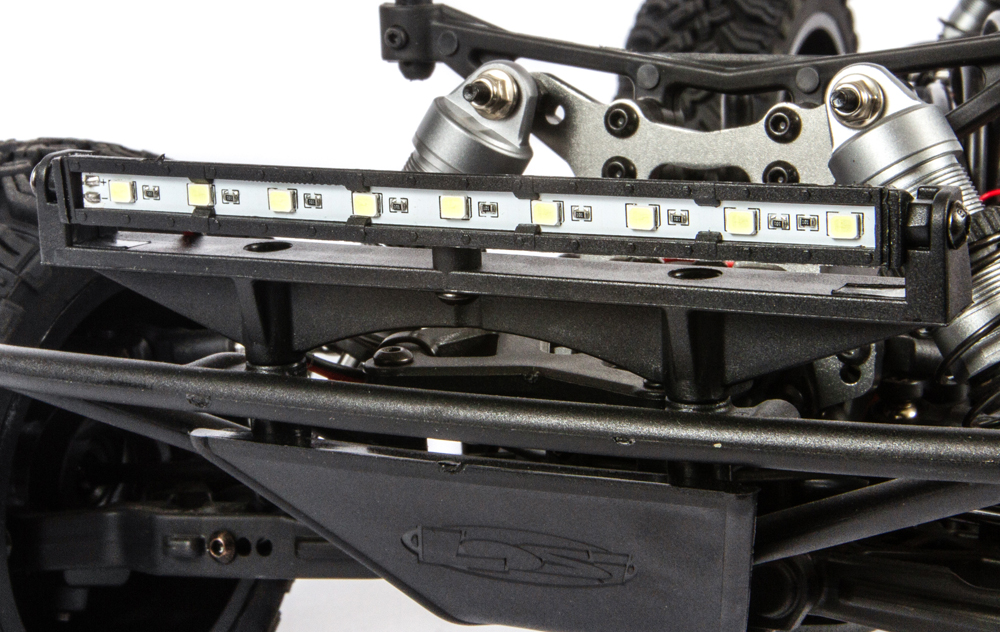 LED LIGHT BAR
The front LED light bar cast more than enough light for running at night so the fun never ends.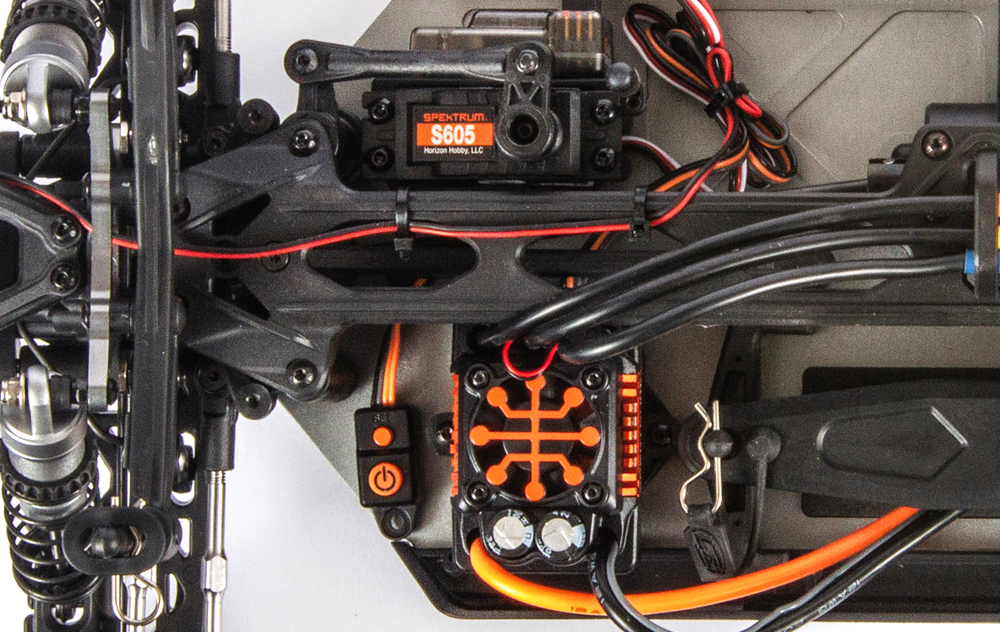 WATERPROOF ELECTRONICS
All components are waterproof, so you can run the vehicle in the nastiest conditions imaginable. For details on waterproof standards, please refer to the product instruction manuals.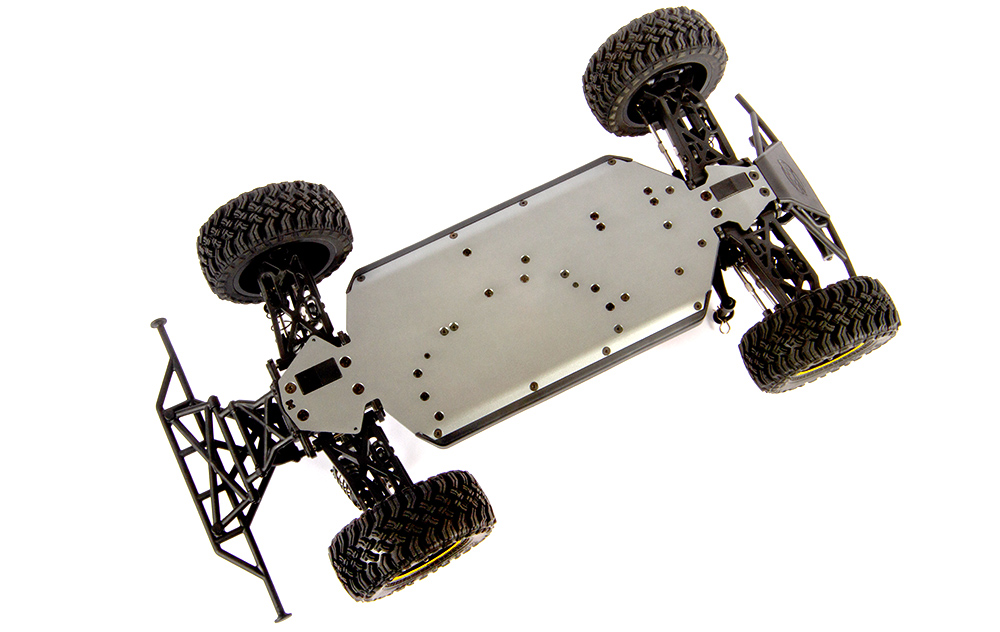 METRIC HARDWARE
Complete metric hardware is featured throughout the TENACITY TT Pro, including bearings, screws and nuts.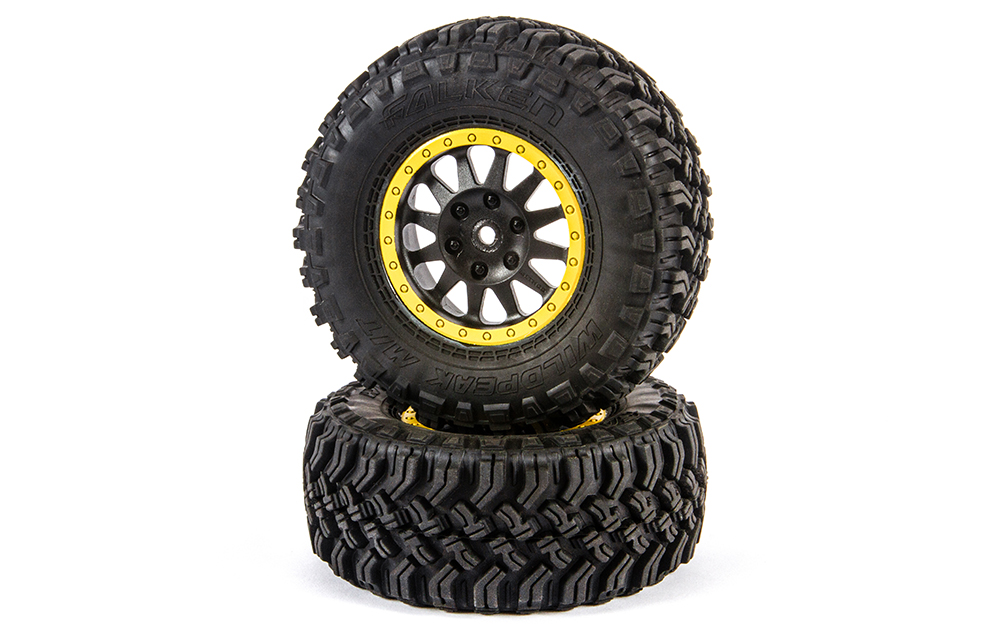 OFFICIALLY LISCENSED FALKEN WILDPEAK MT TIRES
Working together with Falken Tires, the TENACITY TT Pro has a scaled down Wildpeak MT tires that have an aggressive tread pattern that handles any terrain. From the asphalt to the dirt, the Falken Wildpeak MT tire lasts long, performs well and has great tread life.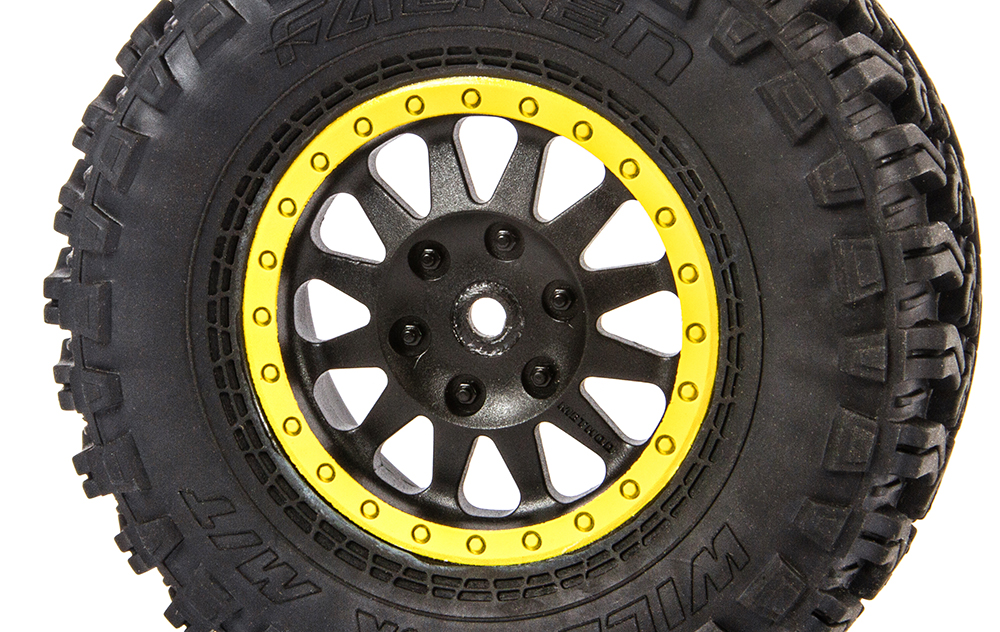 OFFICIALLY LISCENSED METHOD WHEELS
Working together with Method Wheels, the TENACITY TT Pro comes equipped with scaled down wheels that look like they are right off the factory truck.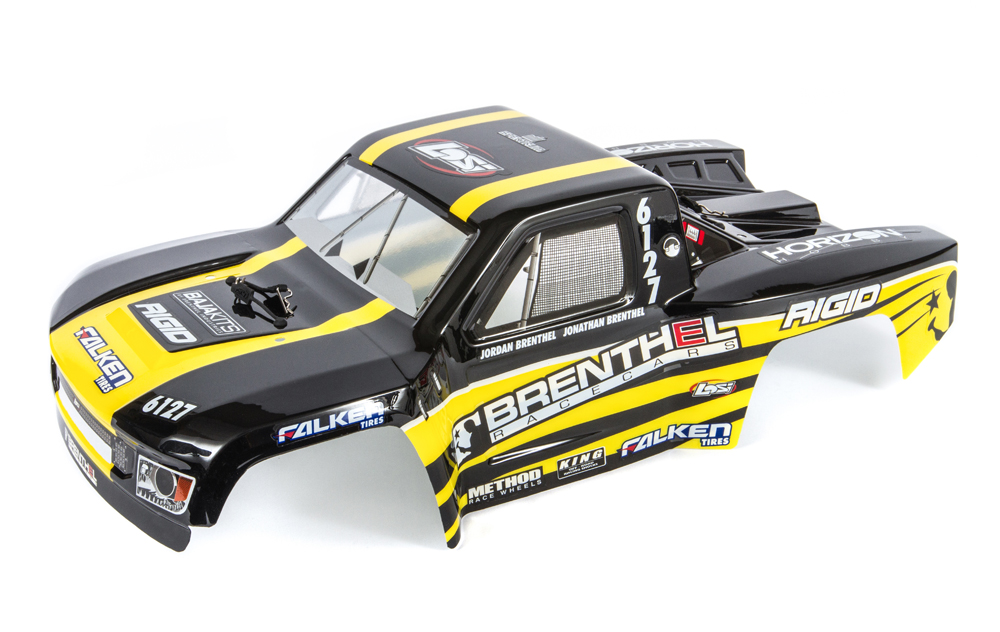 OFFICIALLY LISCENSED BRENTHEL RACE BODY
Brenthel Race Bodies are one of the most respected body manufactures in the off road community and adds that factory look to the TENACITY TT Pro.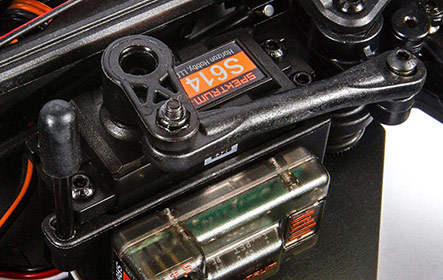 SPEKTRUM WATERPROOF METAL GEAR STEERING SERVO
For added precision, the metal gear steering servo makes short work of tight turns. Drivers can crank it knowing the responsiveness is second to none.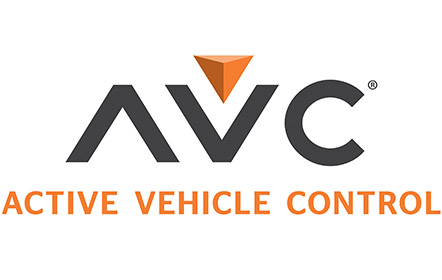 THE FULL-THROTTLE FREEDOM OF AVC® TECHNOLOGY
The receiver's built-in AVC® (Active Vehicle Control) system works behind the scenes, making hundreds of throttle and steering adjustments per second, so more of the motor's power is translated into ballistic speed and acceleration instead of just flying dirt. Like traction control in your full-scale vehicle, you can activate or deactivate the system on the fly and adjust the level of stability based on driving conditions. Any R/C vehicle can go fast and with AVC you can go faster while maintaining optimum stability in all driving conditions.
Transmitter and Performance Add-ons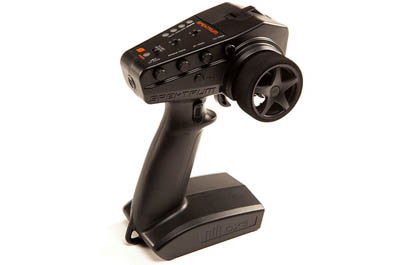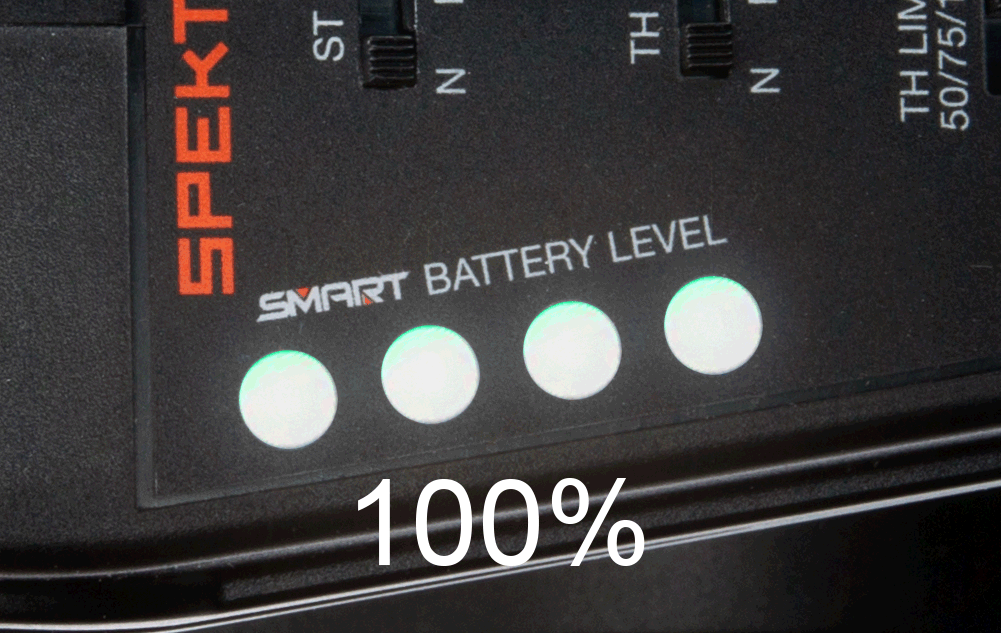 Spektrum™ DX3™ Radio System
The Spektrum™ DX3™ radio system offers advanced features like AVC control, a 3-position throttle limiting switch and travel adjust. It features exclusive DSMR® technology for superior range, response, and interference resistance. It's also fully compatible with the Smart telemetry potential provided by the vehicle's installed Spektrum Firma™ Smart 40A ESC/receiver, and has a convenient voltage level indicator for any Spektrum Smart batteries!
Product Specifications
| | |
| --- | --- |
| Approximate Assembly Time | No assembly required |
| Brakes | Integrated with ESC |
| Scale | 1/10 |
| Ball Bearings | Full set |
| Chassis | 0.16" (4mm) 6061-T6 aluminum |
| Completion Level | Ready-To-Run |
| Drivetrain | 4WD |
| Make | BRENTHEL |
| Product Height | 6.89" (175 mm) |
| Sensored | No |
| Tire Compound | Medium Soft |
| Wheel Hex Size | 12mm |
| Bushing Material | Metal |
| Charger | Sold Separately |
| Differential | Sealed spiral cut bevel gears |
| Battery | Sold Separately |
| Ground Clearance | 1.50" (38.1mm) |
| Internal Gear Ratio | 3.89:1 |
| Motor Size | 550 |
| Product Length | 21.1" (536 mm) |
| Spur Gear | 40T |
| Suspension | Independent |
| Wheel Width | 1.63" (41.1mm) |
| Product Weight | 6lbs (2.72kg) without battery |
| Tire Tread | Wildpeak |
| Vehicle Type | Desert Truck |
| Water-Resistant | Yes |
| Front Track | 11.5 in (292.1mm) |
| Vehicle Size | Standard |
| Product Width | 11.7" (297 mm) |
| Radio | Included |
| Technology | AVC and SMART |
| Final Drive Ratio | 9.73:1 |
| Motor Type | Brushless |
| Rear Track | 11.5" (292.1mm) |
| Speed Control | Included |
| Wheelbase | 13.1" (333 mm) |
| Power Type | Electric |
| Gear Pitch | 1.0 Module |
| Servos | Included |
| Max Battery Dimensions | 5.4 x 1.8 x 1.4" (138.5 x 46 x 38mm) |
| Receiver | Included |
| Shock Type | Adjustable, oil-filled 12mm diameter bodies |