1/10 Fossil Front/Rear 1.9" Crawler Tires (2)

1/10 Fossil Front/Rear 1.9" Crawler Tires (2)
Open tread block design for maximum clear out
Aggressive sidewall
Open Cell Foam Included
Made in USA
1/10 Fossil Front/Rear 1.9" Crawler Tires (2)
RC Club points earned on this item shown at checkout.
ⓘ
Product Details
In The Box
(2) Fossil 1.9" Tires
(2) Foam Inserts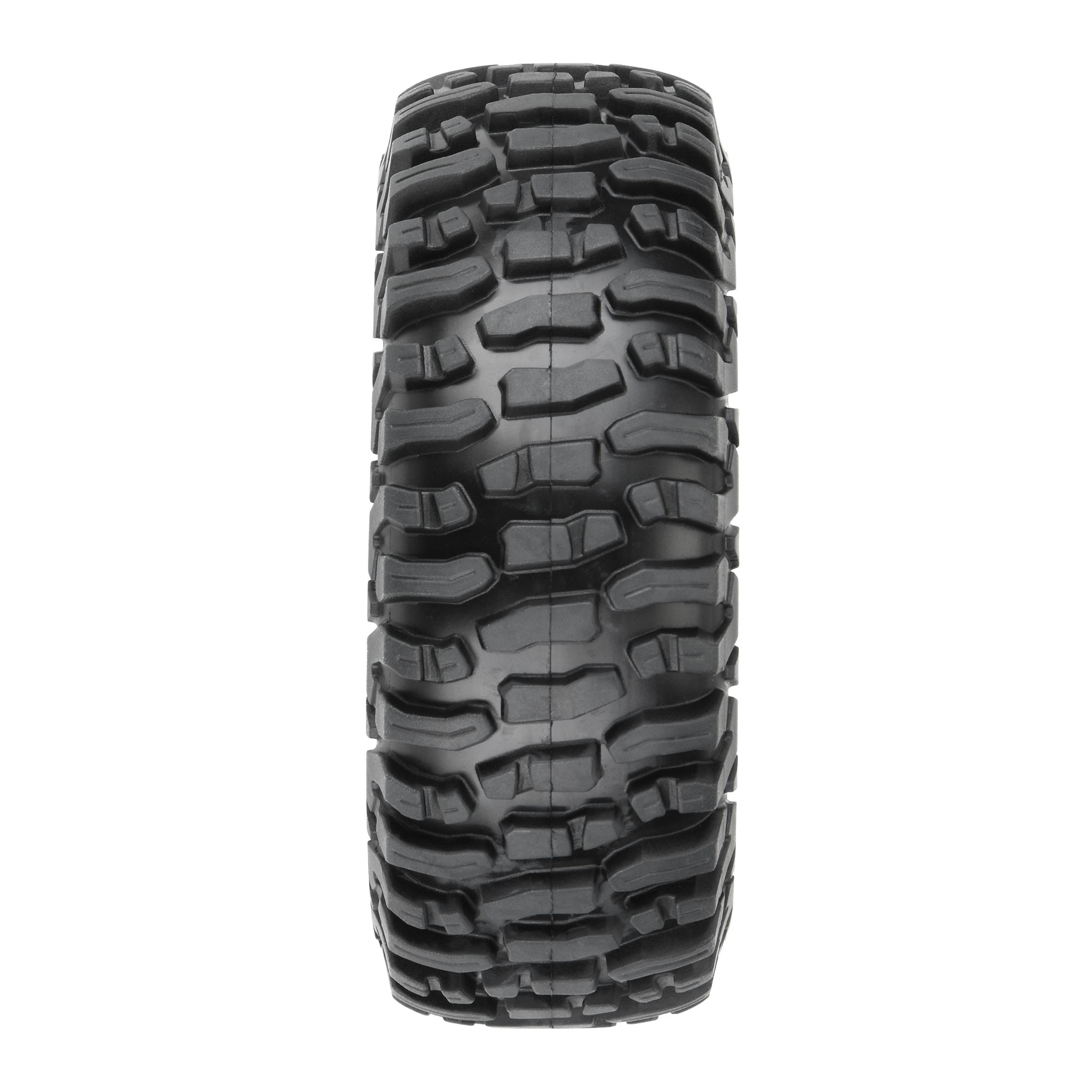 Overview
This is a pair of Fossil 1.9" Tires and Inserts. Duratrax's next generation scale crawler tire has been unearthed: the Fossil 1.9. These tires feature an open tread block design that allows for rapid excavation of dirt or mud and provides a sturdy edge for maximum biting forces on all types of terrain. The aggressive sidewall gives maximum traction for any side-hill or off-camber crawling scenarios. Open cell foam is installed to complete the package.
Get your Fossil 1.9" tires from Duratrax, the leader in value and performance!
Features
Open tread block design for maximum clear out
Aggressive sidewall
Open Cell Foam Included
Made in USA
Fits
Product Specifications
| | |
| --- | --- |
| Package Type | Tires and Inserts |
| Tire Type | Rock Terrain |
| Track Surface | Rock Crawling |
| Wheel Position | Front/Rear |
| Insert Material | Open Cell |
| Product Height | 4.75" (121 mm) |
| Inner Tire / Outer Wheel Diameter | 1.9 in |
| Product Width | 1.75" (44 mm) |
| Quantity Option | 2 in a package |
| Tire Tread | Fossil |
| Vehicle Type | Rock Crawler |
| Scale | 1/10 |